No plea bargain for sexual offenders? Think about it again
NATIONAL
By Nzau Musau | Nov 19th 2021 | 3 min read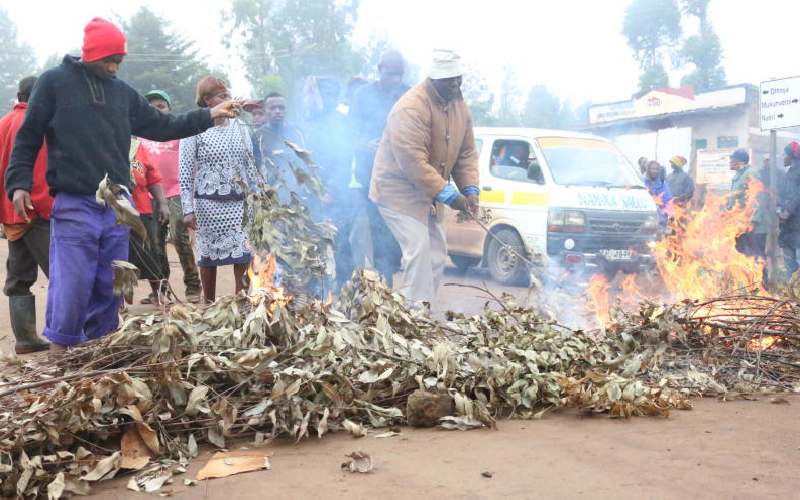 Kenya may wish to reconsider its policy disallowing plea bargaining for sexual offences crimes, in the best interests of its victims.
Ms. Tomika Patterson from the US Department of Justice and Ms. Shamini Jayanathan from the United Nations Office on Drugs and Crime (UNODC) pitched for reconsideration of the policy at a Mombasa workshop attended by the Director of Public Prosecutions Noordin Haji.
Speaking at an ongoing editor's sensitization workshop between the Office of the Director of Public Prosecutions (ODPP) and Kenya Editors Guild (KEG) in Mombasa, the two said ultimately Kenyans themselves will have to make the decision based on their circumstances.
Plea bargaining is a negotiated agreement between an accused and a prosecutor where the accused agrees to voluntarily plead guilty for lesser or lenient punishment. Plea agreements in Kenya can be entered in all cases except in sexual offences, genocide, crimes against humanity and war crimes.
"Victims of sexual offences go through very traumatic experiences, which have to be relived every now and then in the course of the trial. You can spare them that agony of second-time victimization," Patterson said.
Sexual offences cases, mostly involve minors but also take a long time to conclude, she said. They also form the bulk of the many cases dragging on in Kenyan courts, adding to the case backlog.
Patterson said from US federal jurisdiction experience, plea bargaining for all offences- including sexual offences, have reduced backlogs, facilitated swifter justice, saved resources and saved victims the misfortune of having to re-live their experiences.
"Kenya has reasons for exempting sexual offences from plea bargaining, but may have to relook at the policy. Ultimately this is a decision for Kenya to make, and already discussions are taking place. The reality of the US may not find a place in Kenya. It is now up to you to strike your ideal," she said.
Jayanathan said with aid of technology, including video recording of victim accounts, Kenya can wiggle out of the present problem. She said in the UK, child victims of offences such as defilement are allowed to record their accounts, records which are used in evidence in chief.
"They do not have to go over it again and again. With technology, it's possible to overcome this," she said.
She also pitched for sparing the victims the trauma of repeating the gross violation to courts, saying it also saves time and other resources.
Under the plea bargaining guidelines of 2019, plea bargaining is initiated by the DPP or an officer acting under their instructions. However, in cases of great public interest, the DPP must be consulted or appraised of the agreement before commencement and during negotiations.
"In conducting plea negotiations and presenting a Plea Agreement to the court, the prosecutor shall act openly, reasonably, fairly and in the interests of the administration of justice and shall ensure that the procedures followed command public and judicial confidence," the rules say.
The accused must also be empowered with sufficient information to enable him/her to make an informed decision in the plea negotiations including the right to have a legal representative or any other person of his/her choice.
During the workshop, editors were apprised on ODPP's case management system, the oversight system of ODPP operations and global perspectives to prosecutions. Editors explained their role in the criminal justice system and pledged their resolve to hold all public offices, including ODPP, to account for their decisions.