Kenya Power stopped from demanding wealth, M-Pesa details from employees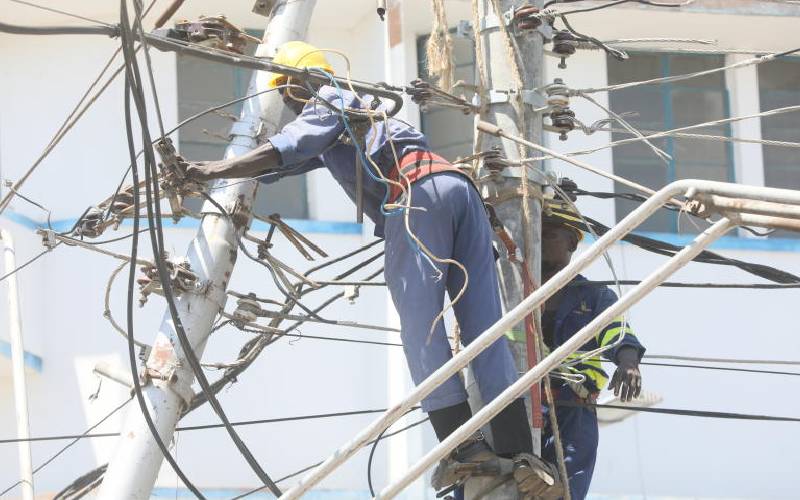 High Court on Friday stopped Kenya Power from demanding wealth, bank and tax records from all employees in vetting exercise, pending the hearing of a petition filed by Electrical Workers Union.
The Employment and Labour Relations Court restrained the troubled firm from executing a memo dated November 18 in which all employees and their spouses had been directed to submit their details for the exercise.
"Pending the hearing of the application, a conservatory order is hereby issued restraining the respondent whether, by itself, its servants or/and agents or whomsoever is acting on its behalf from implementing the circular dated November 18."
The court also directed the applicant to serve the respondent and that the parties file their responses before December 7.
In the circular November 18, Kenya Power's General Manager, HR and Administration Cecilia Kalungu-Uvyu directed all employees to submit their details for fresh vetting.
"All staff members are hereby notified and urgently required to provide the information listed in sealed envelopes addressed to 'Head of KPLC Vetting Team'. The envelope shall also indicate the name and staff number of the employee, to be received at the 6th-floor boardroom, Stima Plaza, by close of business, November 22, 2021," she said.
"The staff members based in the regions shall submit the information to their respective regional human resource office, on or before the date indicated above. Staff members are assured that the provided information will be treated with utmost confidentiality, and in due regard to everyone's constitutional right."
Details required
Details required included machinery, vehicles, and other assets where the officer has a beneficial interest.
The HR boss also wanted the staff to submit stocks, shares and partnerships including investment groups of which they are members.
Certified copies of bank statements and certified copies of mobile money statements of the officer and spouse for the last 6 months including any foreign accounts were also to be submitted.
The employees were also directed to submit Kenya Revenue Authority Income Tax Returns for the officer and the officer's companies/businesses for the last 3 years.
Also requested were employees' social media accounts/handles (Facebook, Twitter, Instagram and a list of liabilities (Including loans, mortgages, chattels, guarantees, school fees and school accounts; cumulative insurance policies; holidays).
The ongoing audit is part of the recommendations of a task force appointed by President Uhuru Kenyatta to probe into circumstances under which the firm posted a net loss of Sh2.98 billion in the financial year ended June 2020.
Investigations unveiled a ring of fraudsters colluding with internal staff using a web of unidentified mobile numbers, to target unsuspicious customers through popular social media platforms including WhatsApp, Telegram, and Facebook.