Kemsa to sack all staff on contract terms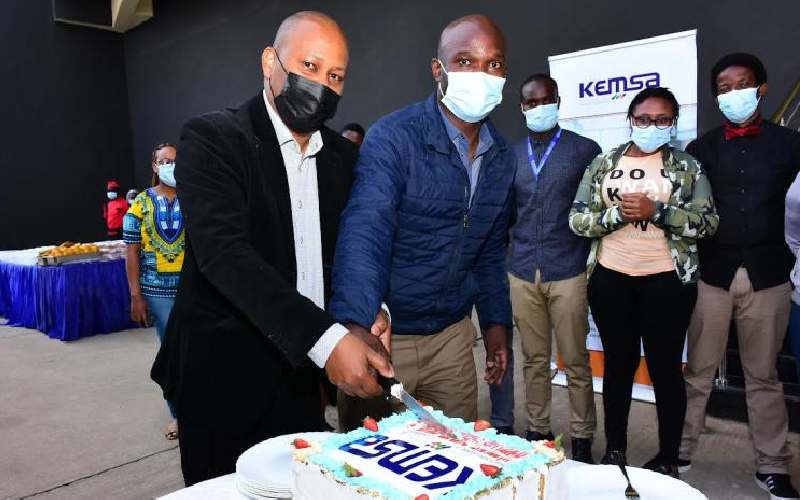 Hundreds of employees under contract at the Kenya Medical Supplies Authority (Kemsa) will not get a renewal. In a memo to staff, dated November 16th, the Acting Chief Executive Officer Edward Njoroge said the move was part of the wider ongoing reforms.
"As part of the ongoing Kemsa reforms, we wish to notify ALL contractual employees as follows: 1. That all contracts will not be renewed upon lapsing as per each individual employee's contract. The contracts which have already lapsed in the year 2021 will be renewed up to 31st December 2021," read part of the memo.
Those with their contracts running out by December 31, Mr Njoroge said will not have any extension but will be allowed to finish their terms.
"This memo, therefore, serves as a formal notice to all contractual employees to the effect that their contracts will not be extended or renewed upon lapsing. All affected employees will be required to liaise with the Human Resource Directorate to facilitate their formal clearance with the Authority," read the memo.
Early in the month, about 900 employees were locked out of the Enterprise Resource Planning (ERP) system on, despite Kemsa board chair Mary Mwadime assuring them that they were only to work remotely for 30 days.
In the first week of November, some officers from Kenya Defence Forces (KDF) and National Youth Service (NYS) took over operations at Kemsa after non-core staffers were asked to work from home.
The memo come weeks after Ms Mwadime said Kemsa Immediate Action Plan and Medium Term Reforms Working Committee (KIAPRWC) comprised a panel of local public service administration experts backed by international counterparts drawn from World Bank and African Resource Center, provided the board with a comprehensive report.
"The report confirmed that Kemsa is under-performing and largely unable to meet client's urgent needs, particularly the delivery of essential medicines and products to counties," said Mwadime, adding that sending staff to work from home was to enable the authority, review and take action on the report.
The report has not been made public.
Kemsa is expected to recruit a new CEO as the term for Dr Jonah Manjari, who joined in 2018, ends in June next year.