Youth claim their spot in conservation drive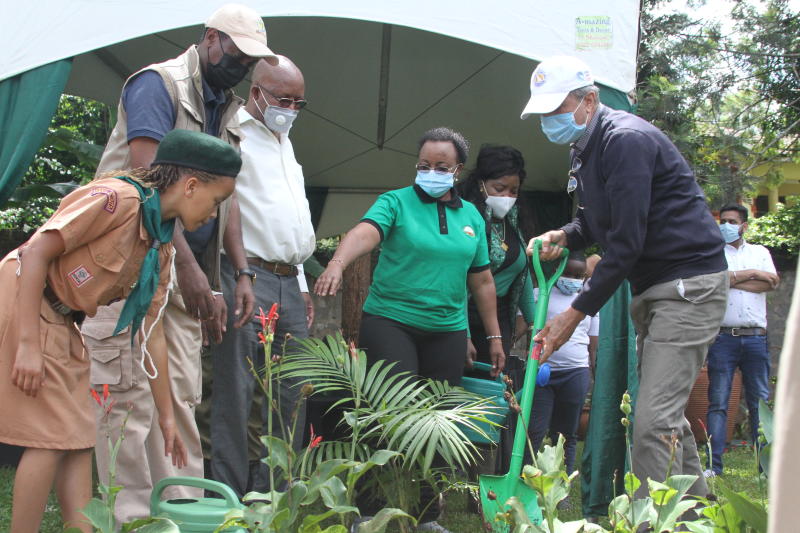 The Kenya Young Parliamentarians Association (KYPA) has started an initiative to combat impacts of climate change in eight counties.
The association programme officer Elvis Wambura said the programme would run in Mandera, Migori, Baringo, Nairobi, Makueni, Lamu, Mombasa and Busia counties.
"Our main focus is to educate the youth on the importance of putting in place measures to combat the impacts of climate change in Kenya and the world. We target the youth," he said.
Mr Wambura said: "We have a gap of changing the discourse on climate change, as most youth, who form the most active role in reversing the trend, have been left out." He spoke to journalists at Nyanchabo PEFA Church, in Masaba, Kuria West Constituency, when the Migori climate change sensitisation chapter forum was launched.
The forum attracted representatives from churches, youths, chiefs and opinion leaders from across the political divide. It collected views from youth and their communities, engaging MPs, MCAs and county executive.
"Once we are done collecting views, we will help draft a policy and legislative action that will form part of Parliament, county and the country's agenda on climate change," he said.
His sentiments were echoed by Masaba MCA Abednego Maroa. "This forum has been an eye opener. Climate change is a global discussion, and as developing countries we take the biggest burden... and we need the conversation to be done in rural areas," said Mr Maroa.
Rebecca Ghati, the Migori Environment executive, said the county had a policy on climate change, environment conservation and climate change funding, and that the youth had to embrace and take it seriously. "It is a responsibility of all Kenyans to conserve the environment, and youth should never be left out," she said.