President Uhuru to meet US Secretary of State Anthony Blinken on region's security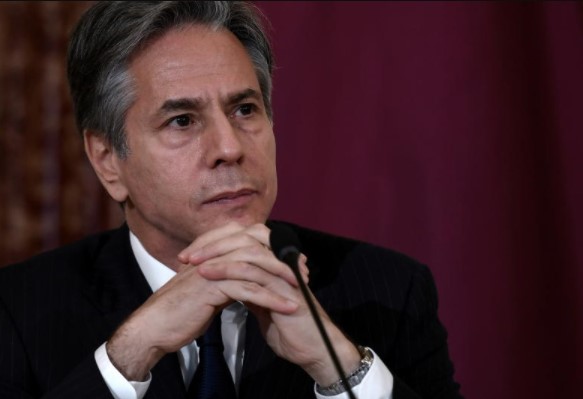 US Secretary of State Anthony Blinken will today meet with President Uhuru Kenyatta over the region's security.
The visit comes days after President Kenyatta raised the country's terror threat level due to the war raging in Ethiopia, and one day after explosions rocked Uganda's capital, Kampala.
Communication from the US Department of State said the US and Kenya will discuss "shared interests as members of the UN Security Council, including regional security issues such as Ethiopia, Somalia and Sudan."
Blinken and Defence Cabinet Secretary Raychelle Omamo will address a joint press briefing at Serena Hotel. Blinken will meet civil society groups as well as visit the August 7 Memorial Park, UNEP and Karura Forest.
Kenya will be Blinken's first stop in his tour of Africa that includes Nigeria and Senegal.
"The Secretary will advance US-Kenyan cooperation on ending Covid-19, improving clean energy access, and protecting the environment. The Secretary will underscore US support for a peaceful and inclusive Kenyan election in 2022," the US Department of State said.
The two leaders will also seek a way to end the fighting in Ethiopia and give way for dialogue, even as the US threatens the Horn of Africa nation with sanctions if the war continues.
Uhuru on Sunday visited Addis Ababa, holding private talks with Prime Minister Abiy Ahmed and President Sahle-Work Zewde.
Kenya is a key US ally in the fight against terror in the eastern Africa region.
Blinken's visit comes barely a month after President Kenyatta met with President Joe Biden at the White House. Biden described Kenya as "a leader in the region at defending and advancing peace and security in the Horn of Africa region."
Transcript from the two presidents' meeting said they had discussed "the deteriorating humanitarian and human rights crises in Ethiopia's Tigray region and the need to prevent further loss of life and ensure humanitarian access." Kenya has been consistent with its message that the fighting in Ethiopia must cease, although President Kenyatta has insisted that the peace process should be led from within the continent by the African Union.
"The origins of the crisis, bitter and unacceptable as they might appear, can no longer be used as a justification for the continued suffering, killings, and the extended open warfare that now engulfs the nation.
"I have worked tirelessly and diligently since the breakout of the fighting to try to bring an end to the terrible crisis," said Uhuru.