Public service spirit is dead, dooming people to early graves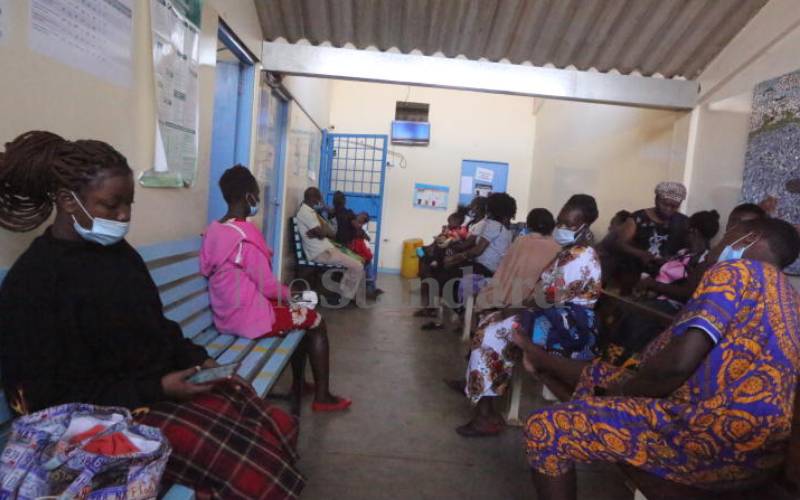 In Plato's 'Republic,' the eponymous treatise modern states borrow some philosophical foundations from, Socrates argued that a nation of entirely good people would struggle to get a person willing to hold office because "to avoid office would be as much an object of contention as to obtain office." He surmised that "true" rulers by nature had no regard for their own interest, concerned only with that of their subjects.
This is a far cry from the state of public service in Kenya, where people are falling over themselves to ascend to power. Few politicians in Kenya have willingly foregone office even when accused of corruption, murder and grabbing of land. Socrates would turn in his grave if we as much as called these corrupt people leaders. In his dialogue with Glaucon and Thrasymachus, Socrates argued that "good men do not wish to be openly demanding payment for governing and so to get the name of hirelings, nor by secretly helping themselves out of the public revenues to get the name of thieves."
Necessity of human affinity and common interests such as healthcare, security, education and other public services compels people to form states. Absent of this necessity, the State would not be needed. Thrasymachus held the view that injustice was better than justice as the stronger determined what was just. After a long debate, Socrates convinced Thrasymachus that justice was superior because the just never want to have more than others whereas the unjust seek to have more than everyone else. In a nutshell, the basis of an enduring and prosperous republic is justice that engenders equality. A nation succeeds when leaders do not steal from the public but serve public interests unequivocally.
Public services are vital for Kenya to endure, and for people to prosper and live in dignity. Successive government administrations in Kenya have performed dismally in their primary duty of providing excellent public services.
A sombre illustration of public services in Kenya is the high cost of healthcare. No Kenyan should be struggling to receive adequate healthcare because it is a vital service for the nation to make progress. Healthy people able to work and contribute to society are the foundation of a prosperous nation. Devolving health services has resulted in increased health facilities and equipment provided by counties.
However, government health facilities often lack medicines and specialised treatment. Remuneration, training, appraisal and motivation of health personnel are inadequate. A visit to a government hospital often yields a consultation and basic care, with the patient being referred to private pharmacies and hospitals for substantive treatment, which they have to pay for themselves.
Only about 19 per cent of Kenyans have health insurance cover, according to the most recent Kenya Integrated Household Budget Survey conducted in 2015-16. The upshot of this is that, for every eight out of 10 Kenyans, when they are sent from government facilities to private hospitals and pharmacies, they return home to ail without treatment and to die due to lack of health insurance to cover the high cost. Some fundraise from relatives and friends for treatment, thus impoverishing them in a very short time.
Analysis of the Kenya Household Health Expenditure and Utilisation Survey of 2018 by researchers at the Swiss Tropical and Public Health Institute, World Bank and European Centre for Social Welfare Policy and Research shows that catastrophic healthcare expenditure is devastating people, especially for the poor, due to high out-of-pocket payments, resulting in about one million Kenyans falling into poverty annually.
The poorest Kenyans spend between 10 and 15 per cent of their meagre budget on healthcare, which they can ill-afford due to precarious incomes, competing needs and lack of health insurance. The study also argues that countries with a higher percentage of total health expenditure prepaid through taxes or mandatory contributions do better in coverage, financial protection and health outcomes compared to those relying on voluntary insurance contributions and a small part of the population formally employed paying insurance premiums, like it is in Kenya.
The Universal Health Coverage (UHC) pilots that were conducted in Nyeri, Kisumu, Machakos and Isiolo should be studied and if feasible, expanded to all counties. Allocation of State funds to health in counties should be increased to remunerate and motivate staff, as well as increase hospitals and facilities close to the people.
The National Hospital Insurance Fund (NHIF) should be reformed to cover all Kenyans through employee and employer contributions as well as government subsidies for low-income and unemployed persons.
This will be sustainable if wasteful expenditure is curbed, corruption is defeated, and a sense of public service is instilled in policy implementation to place the interests of the people above those of the ruling elite.
Kenyans must believe that the nation has what it takes to endure and prosper if all people adhere to the call for justice. Those who hold public office must be held to the exacting standards of integrity demanded by the Constitution. Thieves of public resources should be rejected by voters and severely punished.
Other nations have endured by striving for justice and integrity. For example, the Constitution of the United States in its preamble seeks "to establish justice," and this is articulated throughout the document. This has led the United States to thrive for more than two centuries. The Constitution of Kenya honours the struggle "to bring freedom and justice to our land," in the preamble and Chapter 6 on leadership and integrity confirms the importance of having good leaders serving public interest.
As one of the founding fathers of the United States, James Madison eloquently wrote in 'Federalist Paper No 51' in 1788 in the heated debate to ratify the US Constitution, "if angels were to govern men, neither external nor internal controls on government would be necessary.
In framing a government which is to be administered by men over men, the great difficulty lies in this: you must first enable the government to control the governed; and in the next place oblige it to control itself." Kenya sorely needs a government that prioritises serving public interest and demands the highest level of integrity from officials to stamp out selfish vested interests.
Sisule is a policy analyst based in Geneva, Switzerland. These are his own views. [email protected]