Man seeks 'none of the above' option on 2022 ballot papers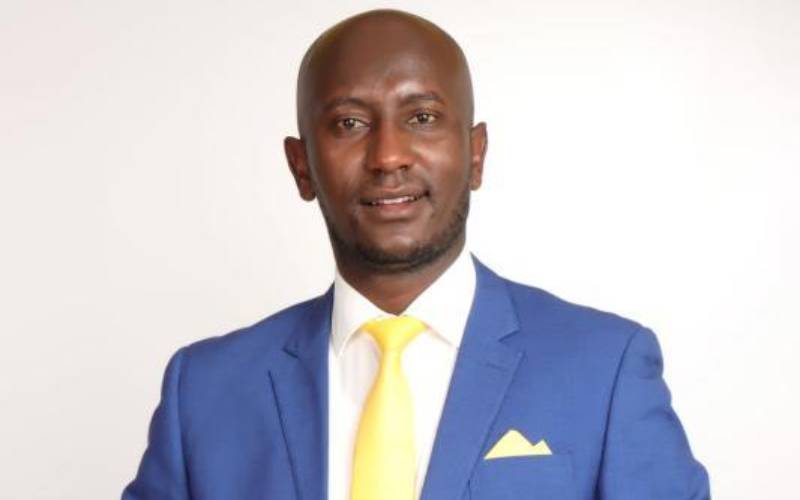 The High Court in Nakuru has declined to certify as urgent a petition by a Nakuru resident seeking to have the option "none of the above" included on ballot papers.
Justice Hillary Chemitei yesterday, after perusing the application by Boniface Mwai (pictured), directed that a mention date be issued at the court registry.
"The court has perused the application herein and does not find the same urgent. Let a date be issued at the registry," directed Justice Chemitei.
Mwai, through lawyer Robert Miruka in a petition filed at the High Court, has named Independent Electoral and Boundaries Commission (IEBC) as the respondent.
Mwai argues that the addition will provide 360-degree options for voters. He wants the court to compel the electoral agency to introduce the option on ballot papers, starting with the 2022 General Election.
Mwai claims the inclusion of the option will enable voters who do not wish to vote for any of the contesting candidates to exercise their rights to reject without violating the secrecy of their decision.
In his suit, Mwai claims the "none of the above" option will enable voters to express their dissatisfaction with the available options on the ballot.
"None of the above is an option on a ballot that allows a voter to not vote for any of the running candidates," stated Mwai in the petition. He said he wants his case certified as urgent and heard on a priority basis on the grounds that he is a concerned citizen.
He claims whilst similar to a spoilt vote in so far as being a protest vote, "None of the above" is a specific ballot option, while a spoilt vote entails defacing the ballot.
"It is, therefore, an option which enables the voter to officially register a vote of rejection for all candidates who are running," he stated.
He said by a voter marking "none of the above", it indicates that he has not chosen to vote for any of the candidates. He added that the right to vote granted to all citizens must allow the vote of disapproval.
Voters, he added, must be eligible to register a vote of rejection if they feel the contesting candidate does not deserve to be voted for.
Mwai is apprehensive that should the court fail to grant orders sought, he will suffer loss and irreparable damage.