All is set for seventh 2021 Devolution Conference, says COG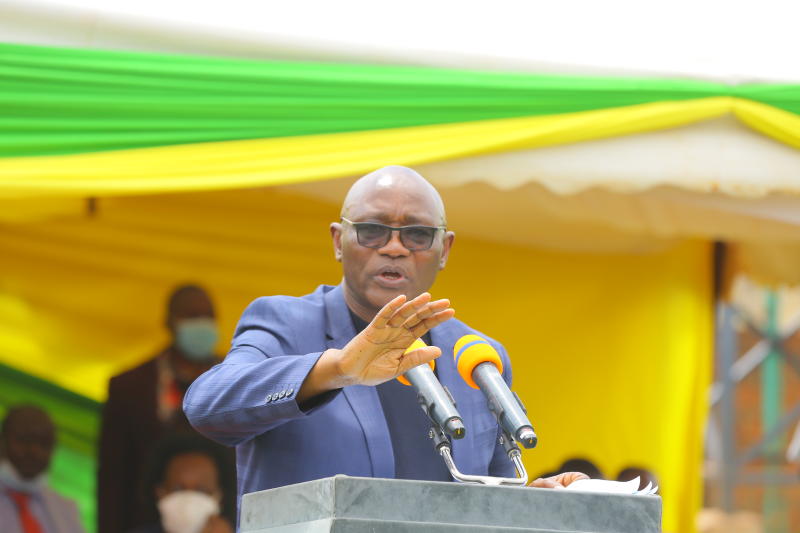 The 2021 Devolution conference will finally be held between November 23 and 26 in Makueni, after being postponed twice.
More than 3,000 delegates are expected to attend the conference that will be held at Makueni Boys School in Wote.
Preparations for the seventh Devolution Conference themed "Multi-level governance for climatic action", are on, according to Kisii Governor James Ongwae, who is also the Council of Governors (COG) vice chair person. "It will be great for us to hold the conference and contribute to efforts to address climate change after the COP26 being held in Scotland," said Mr Ongwae.
The two-week 26th Conference of Parties to the United Nations Framework Convention on Climate Change is being held in Glasgow, and will end on Friday.
The meeting has brought together Heads of State and representatives of government from 200 countries. "We will be the first country in the world to hold a national conference on climate change immediately after the meeting in Glasgow. We hope to address issues around climate change in the best way possible," said Ongwae.
He said CoG would meet various stakeholders on Thursday to discuss the possibility of compensating traders who suffered loss the two times the conference was postponed due to Covid-19. The Tourism Department in Makueni said it had made arrangements for additional accommodation.
Area governor Kivutha Kibwana called on residents to give their views on climate change and suggest resilience building actions. Health CAS Rashid Amani commended the county, saying it had made major strides in lowering Covid-19 infections with 3.6 per cent of adult population having been fully vaccinated. "Those attending the conference will be required to produce a vaccination certificate," Amani said.