CS George Magoha challenges universities to be more innovative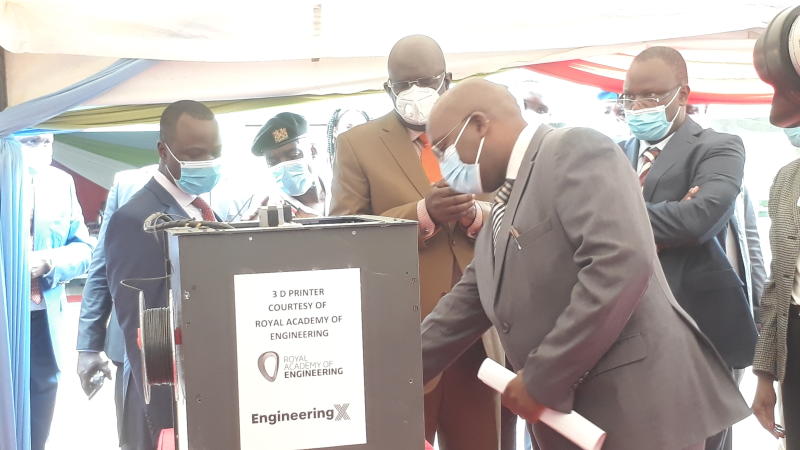 The Government is concerned that universities are doing little in research and innovation when the country is spending billions of shillings to facilitate the importation of products that can be made locally.
Education Cabinet Secretary George Magoha said the leadership of the varsities should focus on enhancing food security to save the country from importing rice, maize, and other products.
Speaking at the Murang'a University of Technology when he officially opened an international conference on technology and innovation for sustainable development, he said there was a need for the institutions to find solutions to food security challenges. "In Mwea rice scheme in Kirinyaga County, researchers need to tell us why there is low production and elsewhere in this region what is the cause of rotting of potatoes in the farms," said the CS.
He said the universities can generate their revenue from embarking on viable projects instead of only concentrating on academic work.
He said the resources allocated to the universities should be used in a prudent manner to develop the institutions.
"At no time will there be enough money but the little allocated should be put into better use," he said.
Murang'a University Vice-Chancellor Prof Dickson Nyariki said in the last two years, the institution has come up with five innovations that are awaiting registration.
At the same time, Magoha said learners in both primary and high school will be given a half-term break which was not the case in this terms calendar.
"These dates provided in a circular by the Ministry of Education should be strictly implemented," said the CS.