Lobby group sues minister over State jobs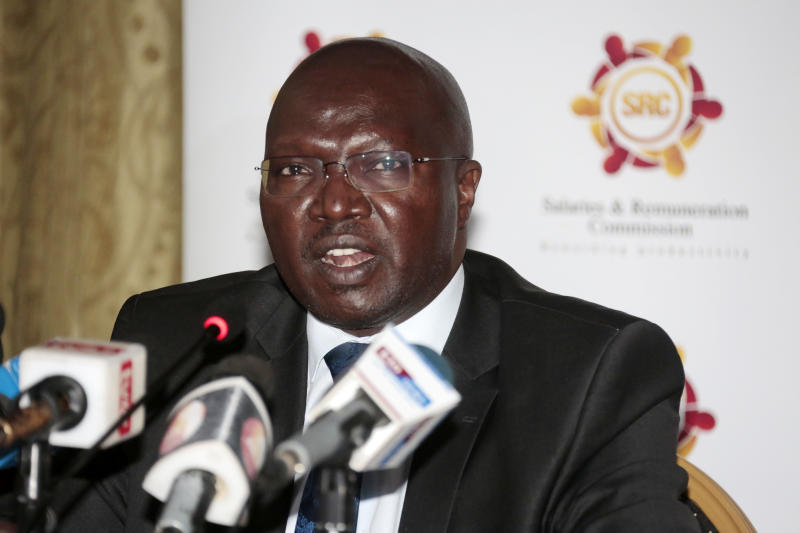 A youth lobby group has moved to court to challenge recent appointments in four State agencies under the Ministry of Labour.
The group led by East African Students Union President Antony Manyara claims Labour Cabinet Secretary Simon Chelugui failed to follow the law when he appointed Isaac Chebon, Luka Kipkemei, John Saiyaton, Paul Kibet, Limo Kipkorir and Nicholas Kokita as members of the Hotel and Catering Trade Wages Council, Maritime Wages Council, Oils Gas and Mineral Extraction Industry Wages Council, and Protective Security Wages Council, respectively.
The appointments were gazetted on October 6 and 7, 2021.
In the petition filed at the Employment and Labour Relations Court in Nairobi and certified as urgent by Justice Anna Mwaure, Mr Manyara and his co-petitioner Kevin Koome accused Mr Chelugui of not following due diligence.
Manyara and Mr Koome argue that the process "was done secretly, and was driven by ulterior political and tribal considerations."
"The appointment was done without identifying the appointees through a fair, open, competitive, merit-based process, and without considering ethnic and regional balancing," reads the petition in part.
Manyara, who is also the president of Kenya University Students Organization, have listed Chelugui, the Attorney General and the Public Service Commission as respondents in the case.
He wants the court to intervene "at the early stage of the illegal appointments and uphold the constitutional values and principles."
"The petitioners seek an order declaring that the appointments are unlawful, irregular, null and void and contravene the Constitution of Kenya," reads the petition.
Manyara and Koome want an order restraining the six individuals from assuming office pending the hearing and determination of the petition.
They also want the court to declare that the appointments for the six positions must comply with mandatory provisions of public appointments through parliamentary approval.
"The petitioners want the court to declare that the six appointees do not meet the constitutional, statutory and standard requirements to be appointed to the respective positions," reads the petition.
Manyara and Koome submit that the six are "unqualified, unsuitable and unfit to serve in the appointed positions."
They also want the court to quash gazette notices numbers 10,699, 10,700, 10,705 and 10,706, which are dated October 6 and 7.
"The petitioners urge the court to direct the respondents to ensure that future appointments strictly adhere to the constitutional requirements," reads the petition.
If they win the case, the petitioners want the State to pay the cost of the petition. Justice Mwaure ordered the applications and replies be exchanged within seven days.
The case will be mentioned on November 10.