Court declares laws barring foreigners from owning land unconstitutional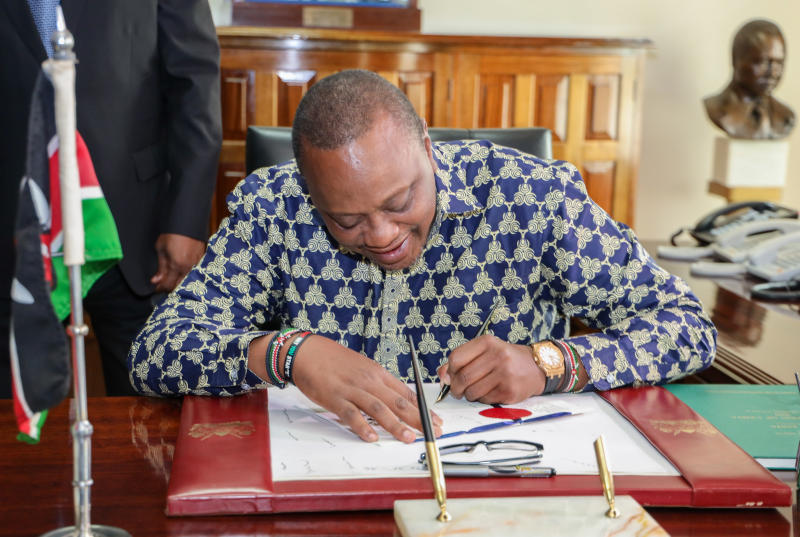 A court has declared a section of Land laws that bars foreigners from owning land in Kenya as unconstitutional.
A three-judge bench in Malindi said some Land laws which were assented to by President Uhuru Kenyatta in 2016 to align them with the 2010 Constitution had infringed on the rights of foreigners owning land in Kenya.
"A declaration is hereby made that the amendments sought to be introduced under Section 12 of the Land Act vide Section 47 of the Land Laws (Amendment) Act are unconstitutional, null and void," said the judges in a ruling delivered on October 29, 2021 but made available yesterday.
Justice Charles Yano, Justice James Olola and Justice Lois Komingoi, however, allowed the National Land Commission to initiate an investigation on its own motion or once the complaint is made, into the present or historical land injustices and recommend appropriate redress.
The petitioners had also complained about the new land laws which limit acreage a foreigner can own in Kenya.
The judges made this decision in a petition by officials of Law Society of Kenya (LSK) Mombasa and Malindi branches who sought orders to stop the implementation of the amended laws.
The facts leading to the petition are that on August 13, 2016, the president assented to the Land Law (Amendment) Bill 2015 to amend land-related laws to align them with the 2010 Constitution which did not go down well with some landlords.
Mombasa LSK officials led by Benjamin Njoroge petitioned the court to declare the amended laws unconstitutional on grounds that Parliament which passed it acted illegally without public participation.
But the Attorney General and Speaker of National Assembly argued that there was public participation after the 2010 Constitution came into force which led to the enactment of land laws.
The petitioners who were later joined by another interested party — Messrs Mabrouke Tea and Coffee estate — accused the Speaker and the AG of allowing laws infringing on their rights to start operating in Kenya.
They complained that some amended laws which allowed the NLC to hear, investigate and determine claims against absentee landlords were illegal as they infringed on the rights of non-Kenyans owning private land.
The lawyers opposed the amended laws arguing introducing controls on land ownership and prescribing minimum and maximum acreages of private land owned by non-Kenyans was a violation of Bill of Rights.
They complained that NLC should not be allowed to limit the type of person to own land in Kenya.
Political fishers of men
No political bigwig can be everywhere at once, hence need for trusted allies who steer the campaigns.