Court gives nod for ex-CS Rotich to be charged afresh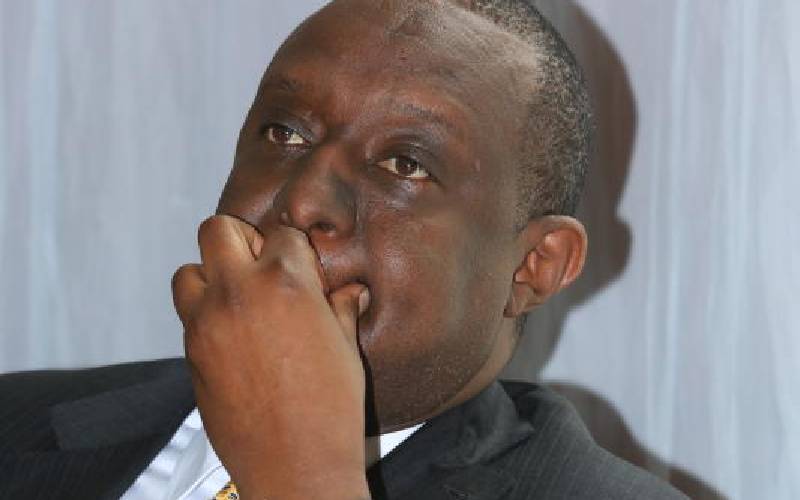 Former Treasury Cabinet Secretary Henry Rotich will be charged afresh in the Sh63 billion dams fraud case after a magistrate allowed the prosecution to amend the charge sheet.
Anti-corruption chief magistrate Lawrence Mugambi also allowed the Director of Public Prosecutions to consolidate the two files relating to the Arror and Kimwarer dam cases.
"I find that the prosecution has justified the reasons for which they want to consolidate the two cases. The files will be consolidated and heard as one," ruled Mugambi.
The DPP, through his assistant Alexander Muteti, filed the application to amend the charge sheet and consolidate the two cases, arguing that the transaction leading to the Arror and Kimwarer dams scandal arose from the same facts and has the same witnesses.
According to the DPP, consolidating the two files would result in reduction of charges from 40 to 30 and have the 52 witnesses testifying once instead of appearing in court twice over the same issues and set of facts.
The DPP has also proposed to amend the charge sheet by dropping charges against six individuals and have Rotich and the other accused charged afresh.
But the ex-CS and his co-accused opposed the consolidation, arguing that it would delay the hearing and prejudice his defence, and questioned why the prosecution separated the files at the beginning if it believed it arose from the same transaction.
Rotich, said, through lawyer Kioko Kilukumi that the proposed consolidation of the charges was an attempt by the prosecution to pre-empt an application the ex-CS filed at the High Court challenging his prosecution.
He told the court that amending the charge sheet would effectively alter the charges Rotich is facing and which formed the basis of his application at the High Court, and end up circumventing the course of justice.
He said the DPP was lying that the charges involved the same transaction and that the evidence and exhibits were similar.
Rotich's co-accused, former Kerio Valley Development Authority CEO David Kimosop also opposed the application to consolidate and amend the charge sheet, arguing that there were no common facts about the two separate files.
The accused will plead to the amended charges on Monday next week.