Lobby wants MPs to set qualification for aspirants ahead of 2022 polls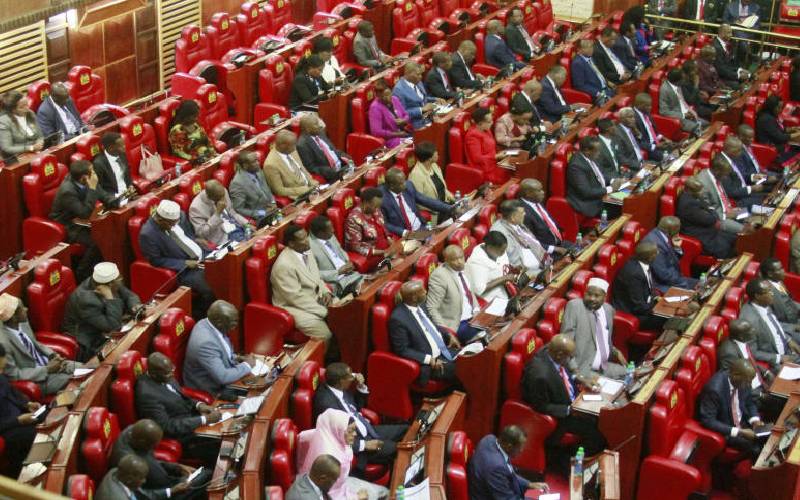 Lobby groups have backed calls by the electoral commission to have Parliament prescribe qualification and education standards for candidates seeking elective seats next year.
They urged Parliament to prescribe education standards for MPs and Members of the County Assembly (MCAs) in line with the Constitution.
"While we don't not support any assertion that equates good leadership with academic qualification, we support the letter and spirit of the Constitution and the Election Act of 2011 that provides for a basis/minimum academic qualification," said Elections Observation Group (Elog) National Coordinator Mulle Musau and Mzalendo Trust Executive Director Caroline Gaita, in a joint communique to the Senate.
The duo spoke yesterday before the Senate Committee on Justice, Legal Affairs, and Human Rights (JLHRC) to consider three bills that seek to quash a law requiring contestants for MP and MCA seats to have a university degree in the 2022 General Election.
The law, whose implementation date has been postponed twice, was to take effect in the next elections.
In 2017, MPs deferred implementation of Section 22 of the Election Act that prescribes minimum academic qualifications for lawmakers at both levels of government to 2022.
But on October 16, the High Court annulled the provision in the Elections (Amendment) Act 2012 requiring candidates for MP and MCA seats to have degrees.
"The educational requirement cannot continue to be suspended in perpetuity as this goes against the will of the people," the lobby said.
Justice Anthony Mrima ruled that Parliament never invited the public to participate and proceeded to enact a discriminatory law.
But the activists hold the view that Kenya has invested heavily in education at primary and secondary levels.
Citing statistics from United Nations Educational, Scientific and Cultural Organisation (UNESCO), they argued that Kenya has an adult literacy rate of 81.53 per cent with male literacy rate at 84.99 per cent and female at 78.19 per cent, adding that the percentages have been increasing yearly.
The Centre For Multiparty Democracy (CMD), faulted leaders opposed to raising minimum qualification to a university degree saying it merely points to one's caliber and competence in a particular qualification and specialty.
"With the kind of education institutions available, it would not have difficulty finding suitable candidates from respective constituencies. In cases where there are justifiable reasons for low literacy levels, the requirement could be waived for a certain period," CMD Executive Director Frank Mukwanja said in his submission before the committee chaired by Nyamira Senator Okong'o Omogeni.
While opposing Election Amendment Bill (Senate Bill NO 42 of 2021) which seeks to confer eligibility to vie on persons who may have not have a degree, Chebukati insisted that the Constitution requires some level of education for anyone seeking an elective seat.
The Bill sponsored by Elgeyo Marakwet Senator Kipchumba Murkomen provides that any individual vying either as MP or MCA is eligible to vie if he/she is able to read and write in English or Kiswahili language.
In the case of a person who is deaf or hard of hearing, Murkomen suggests that he or she should be literate in the Kenya sign language.