Have the job done or get back Sh120m, MPs tell port bosses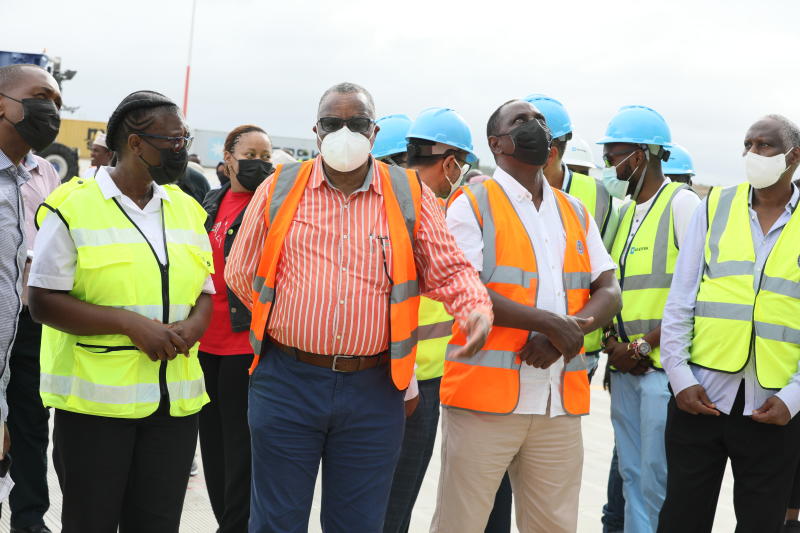 Kenya Ports Authority top managers were yesterday grilled by a parliamentary watchdog for allegedly paying contractors before the commencement of the works.
In a sitting held in Mombasa, the Public Investment Committee sought to know why KPA paid over Sh120 million for work not done.
Acting KPA Managing Director John Mwangemi said he had instructed the legal department to pursue the contractors to complete the work or return the money.
The projects involved the fencing of three parcels of land in the Takaungu, Shimoni and Jomvu.
The Auditor General flagged the three plots in the 2017/2018 report.
Mwangemi said the tenders were issued after the government in 2016 directed State corporations to secure their properties by fencing and erecting signboards.
PIC Chairman Abdulswamad Nassir (Mvita) sought to know why KPA had not recovered the Sh120,964,060 or pushed the contractor to complete the work.
Nassir warned that those found to have misused the funds will be prosecuted. "Erecting a wall or fencing is ideal. There have been queries over the amount spent, yet no work has been done on the parcels," he said.
Mwangemi told the committee that some of the projects had met resistance from the locals.
"With relation to the parcels of land at Takaungu and Jomvu Kuu, the contractors were handed the site, and work commenced. However, it was met with resistance from the community of squatters who pulled down the fences," he said.
KPA Acting General Manager Finance Geoffrey Kavete said one firm was paid Sh25,566,339 for proposed civil works and rehabilitation of containers into offices at Shimoni outer port.
But the fabricated containers could not be traced, according to the Auditor General report.
At Takaungu, a contractor pocketed Sh42,341,802 for fencing work. There was no evidence of any work done.
Another contractor won a Sh29,004,015 tender to fence a plot, but there was no progress, while another was paid Sh24,051,904 to fence land in Jomvu Kuu also did no work.
Kaloleni MP Paul Katana and his Likoni counterpart Mishi Mboko demanded answers from KPA top officials.
"These are public funds we are talking about. KPA must be held accountable," Katana said.
In 2016, the then KPA Managing Director Catherine Mturi said some 80 per cent of KPA land had been grabbed and inhabited by squatters.