As war on terror shifts, KDF stays put in Somalia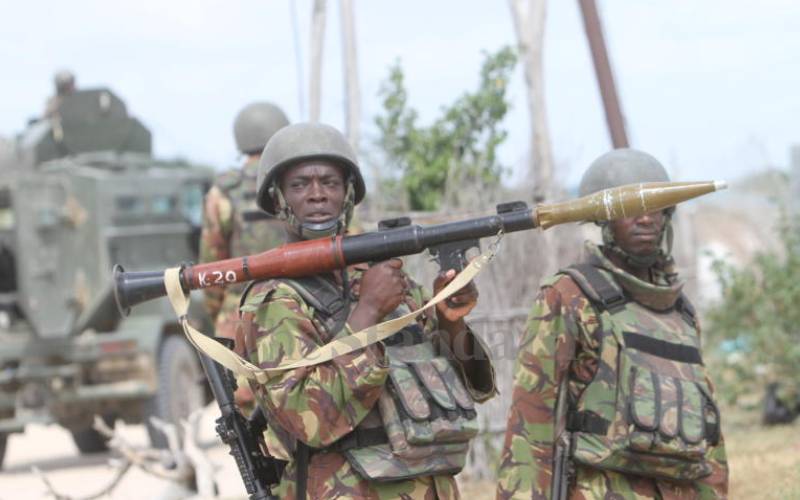 The exit of the Kenya Defence Forces (KDF) from Somalia, which was to be concluded this year, has been overtaken by new plans to rehat the troops into a United Nations peacekeeping and enforcement force.
This could see KDF, which is marking 10 years since the start of its involvement in operation in Somalia, spend even more time in the country following a move by the African Union's Peace and Security Council (PSC) to endorse a joint mission with the UN.
The PSC is the standing decision-making organ of the AU for the prevention, management and resolution of conflicts.
The plan, under Chapter VII of the Somalia peacekeeping operation, would see Kenyan soldiers – who form part of the African Union Mission to Somalia (Amisom) alongside troops from Burundi, Djibouti, Ethiopia and Uganda – receive increased technical support from the UN.
The AU, while commending Amisom and all other units for their continued sacrifices in Somalia over the past 14 years, expressed concern at the worsening security situation in Somalia, "which has seen a worrying resurgence in the activities of Al-Shabaab and other terrorist groups in large parts of the country, and has detracted attention from the critical processes of state-building and stabilisation".
If the new deal receives the nod of the UN's Security Council (UNSC), which is meeting in New York this week, it would see contributing troops being equally drawn from different countries, including those outside Africa.
It would also lead to their increased involvement in other pillars of nation-building, including jumpstarting the Somali economy.
Realistic timelines
Brigadier Jeff Nyagah, who is the Amisom Kenya commander in charge of the Sector Two operating base, told The Standard that a complete pull-out from Somalia may erode all the good work that had been accomplished by Kenyan troops and other forces in the joint operation.
"The situation in Somalia remains relatively stable, although complex. But there is still work to be done since the war on terrorism keeps evolving," he said.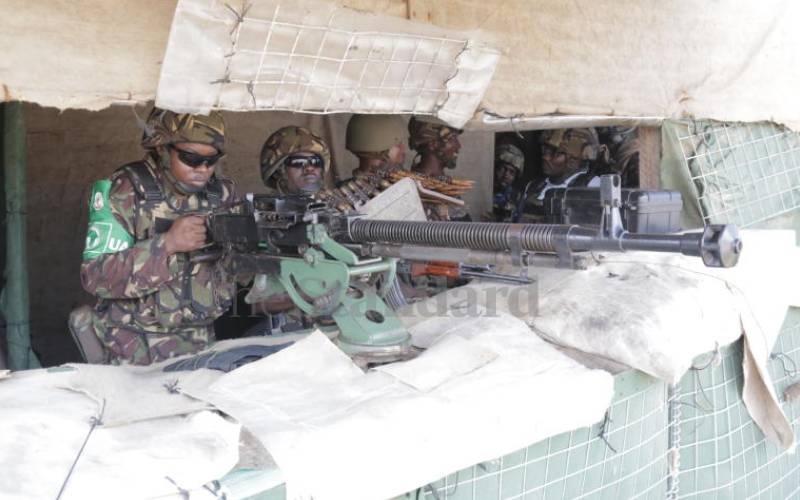 Nyagah added that while KDF's military incursion in October 2011 had registered success in pacifying Al-Shabaab militia in many parts of Somalia, the threat remains tangible.
"We have to have realistic timelines on the exit plan from Somalia. We should be looking at how to enhance the capacity of Amisom or even make it multi-dimensional so that more resources can be pumped in."
Kenya is among the 15 members of the UN council, and the country is expected to exert its influence in the powerful body to have the deal approved.
Under the new arrangement, Kenyan troops in Somalia would be fully funded by the UN, a turnaround on the country's military engagement 10 years ago when taxpayers funded the incursion under Operation Linda Nchi.
The proposals were made during an AU PSC briefing on the situation in Somalia held on October 7 in Addis Ababa, Ethiopia.
"... decides, in this regard, to endorse Option 1 of the Independent Assessment Report, namely to establish an AU-UN Multidimensional Stabilisation Mission in Somalia, deployed under Chapter VII of the UN Charter, which would ensure predictable and sustainable multi-year financing for the future mission, through UN assessed contributions," a communique from the PSC meeting reads.
The Standard has learnt that KDF, alongside other troops, could be rehatted to the UN from next year upon the expiry of the Amisom mandate later this year, and if the UNSC gives its approval.
The UNSC is the global body tasked with maintaining international peace and security. Having assumed its position as a non-permanent member of the council on January 1 for a two-year period, Kenya currently holds the monthly rotational presidency for October.
President Uhuru Kenyatta was slated to chair the two-day UNSC open debate on diversity, state-building and peace that started yesterday.
Afghanistan roll-back
Jubaland President Sheikh Ahmed Mohammed Madobe yesterday weighed in on the matter, saying there was need for Kenyan troops to remain actively involved in Somali affairs.
"This is not a problem for Somalia only. It is a challenge for the whole region," he said.
"We must think as Amisom on how to hand over the security operations to Somali forces and how to prepare the ground to liberate the area, and how we finish this fight against Al-Shabaab."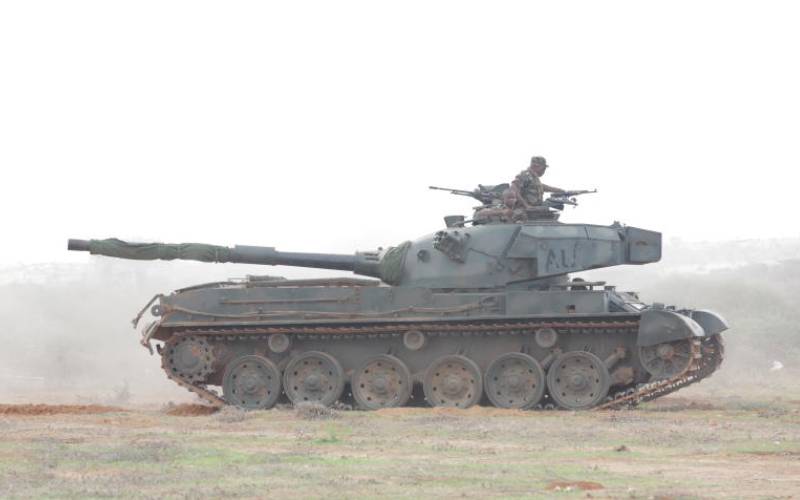 Situations across the globe, especially in Afghanistan where the Taliban have retaken control, have also had a bearing on KDF's planned gradual exit from Somalia.
"We are looking at global events and what they portend for us, and whether those events embolden our adversaries, particularly Al-Shabaab," said Brigadier Nyagah.
Earlier in July, Uhuru maintained that the government was willing to do anything in its capacity to protect its borders and its citizens.
"As a peace-loving country, we are not the type to be attacked or threatened or even allow an inch of our country to end up in the hands of other people. We are ready to defend ourselves just as we have defended peace in other countries," he said.
Operation Linda Nchi was initiated following a series of attacks in Kenya orchestrated by Al-Shabaab militia. The country invoked article 51 of the UN Charter that allows a country to act on "the right of self-defense".
Kenya then joined Amison on February 22, 2012. KDF is now manning Sector Two of Somalia, which is under lower and middle Juba, while other soldiers, alongside Ethiopian troops, are based at Sector Six, controlling Kismayu town and its environs.
Sector One is under Ugandan forces, Sector Three under Ethiopia, Sector Four is a multi-national operation under Ethiopia and Djibouti, while Sector Five is under Burundi.
Kenya has 16 fortified operating bases in Somalia in Dhobley, Hoosingo, Kolbiyow, Ras Kamboni, Kuday, Abdale Birole, Gedo, Burahache, Tabda, Afmadhow, Belles Qoqani and Kismayu Sea Port.
Among its achievements, KDF counts a return to peace and stability in several parts of Somalia, a resumption of flights in major airports and return of port activity.
"We receive a minimum of 300 passengers a day in Kismayu, as well as receive cargo across the borders," said Lt Col Owuor Godfree, the commanding officer in charge of the Kenyan forces in Sector Six.
Kenyans first came to know of Al-Shabaab through a US cable dated July 6, 2009 and titled A Portrait of Al-Shabaab Recruitment in Kenya. The cable named Eastleigh, North Eastern Province and Isiolo among the areas the terror outfit recruited Kenyans from.