I didn't take the money, says man behind million-dollar heist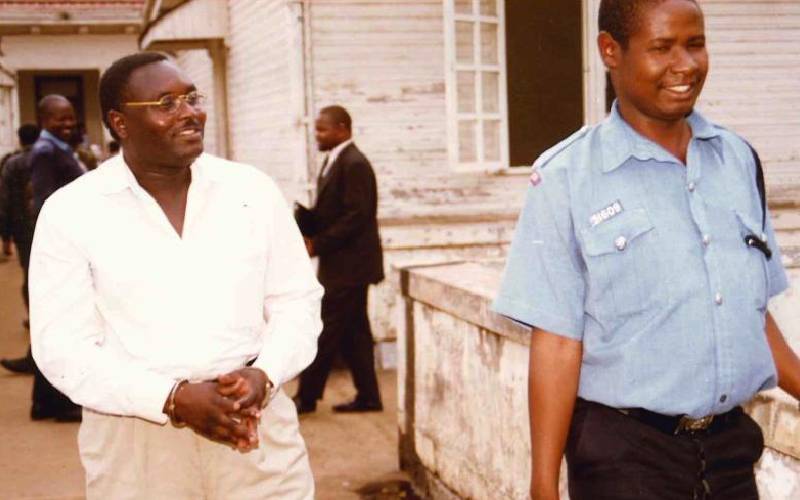 When he left his office at Windsor House within Nairobi CBD on the evening of January 4, 1997, Charles Omondi did not imagine that what would follow could be a script for a crime blockbuster movie.
At a few minutes to six, Omondi left with documents from Citibank safely deposited in his briefcase. The papers gave him authority to clear consignments on the bank's behalf.
He drove his silver Mitsubishi double cabin pickup truck through the late evening traffic and arrived in Tents Pub in BuruBuru before 7pm. It was a Saturday.
"I met two friends. We ordered nyama choma and a bottle of whisky," recalls Omondi.
The three finished the bottle of whisky and Omondi bought a second one for his friends. He left them at exactly 9pm.
"I wanted to rest and sleep well. I had a lot of things to do the following day," chuckles Omondi.
That next day would be one he would remember for the rest of his life. Omondi retired to his three-bedroom house in Donholm. The next day, Sunday, he woke up at 5:30am.
"I am usually a sound sleeper. I woke up, said my morning prayers then went buy newspapers at six. I came back home and read all of them."
He remembers that his younger sister, who was living with him, prepared breakfast, two hard-boiled eggs and black coffee.
Bona fide agent of Citibank
At exactly 10.30am, he left the house for Jomo Kenyatta International Airport (JKIA).
Armed with all the proper documentation, immense confidence and a prayer he had said when he woke up, Omondi walked into Kenya Airfreight Handling Limited (KAHL) offices and handed over the paperwork to the principal cargo officer.
In the documents, he was a bona fide agent of Citibank, and had authority to clear a consignment of one million dollars that had been sent from the bank's New York branch.
Omondi doesn't remember the name of the person he dealt with from KAHL.
"He was a middle-aged man. He knew me because I had cleared many consignments before, so it was basically a repetitive job, nothing too tedious," recalls Omondi.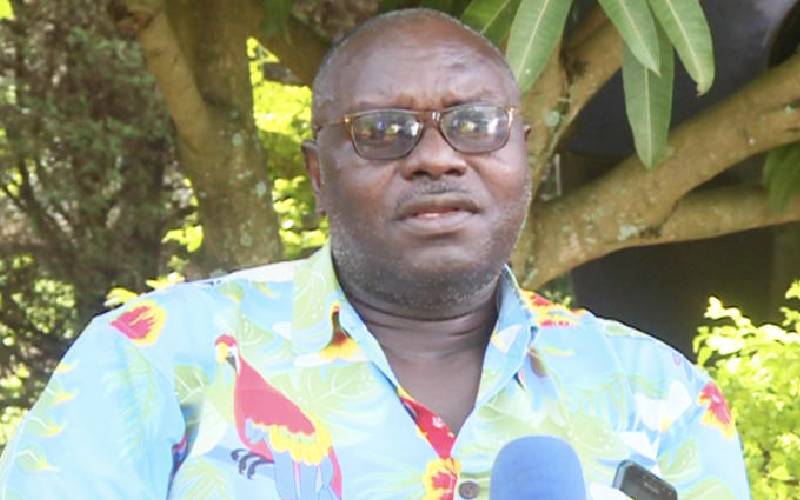 The supervisor, who would later be held by police to help with investigations, saw nothing out of the ordinary with the release order from the Customs Department which authorised Omondi to collect the consignment on behalf of Citibank.
He approved the clearance but as per custom, he couldn't release the consignment unless the clearing agent came with security to escort the high-value cargo.
"That's was the rule, so after clearing the cargo, I could not sign the handover letter until I had security. So, I decided to buy some time around the airport because personnel from a security firm were to come in the afternoon," said Omondi.
Reach his home
A man of precise habits, Omondi spent an hour talking to other clearing and forwarding agents within the airport.
At exactly 1.30pm, he walked into Sojin Restaurant, an eatery that catered to the coterie of airport workers, offering African dishes.
The restaurant closed down in the early 2000s and its location is now a parking silo. He ordered chicken stew, sukuma wiki and ugali. The meal cost him Sh40.
A generous man, he paid for a friend's lunch and his total bill came to Sh80. Omondi gave the cashier Sh100 and asked her to keep the change.
Barely 300 metres away, there was one million dollars, with his name all over it. At 44 years, Charles Omondi Odhiambo was a dollar millionaire, at least for a year.
Born in 1963, Omondi was the first child to Mama Elseba Oyugi and Mwalimu William Oyugi. He has eight siblings.
When he was born, Ngunya was a sleepy small village where the only economic activity was subsistence farming and small-scale trading. Nothing notable happened in the year he was born.
The only significant thing that roused villagers' curiosity that year was an incursion by the Church of the Province of Kenya (CPK) - the precursor of today's Anglican Church of Kenya (ACK) - which had established a church, and to win more souls, started building Ambira High School.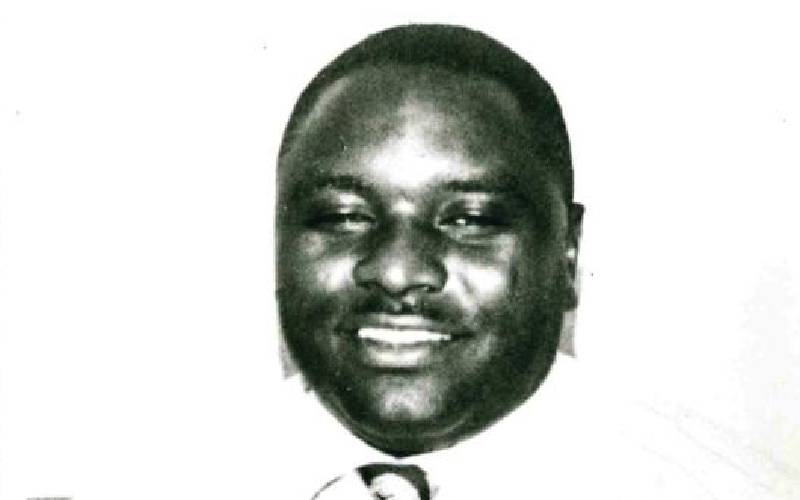 Accessed by a road that was tarmacked recently, Ngunya village is approximately four kilometres from Ugunja township along the Kisumu-Busia Highway and is exactly 72 kilometres from Kisumu.
Omondi, now residing in the village, had given us general instructions on how to reach his home.
"If you don't want to suffer too much, just ask anyone where my home is. Everyone here knows me," he told us on the phone as we left Kisumu, heading to interview him.
Ngunya village falls under Ugunja Ward, and is one of the three wards that make up Ugunja constituency that was carved off from Ugenya Constituency in 2013.
The sweltering afternoon heat in Ngunya had everyone indoors with one desire, to cool off.
We parked outside Ambira High School and for close to five minutes, apart from motorbikes zooming past, there was no one in sight as we waited to chance upon someone who will give us directions.
An elderly woman, approached us cautiously but when we mentioned Omondi's name her face lit up.
"Mano wuoda. Dalane nitie mana machiegni (That's my son, his home is just nearby)," she said as she gave us directions.
We drove off the tarmac for less than a kilometre before getting to Ngunya Primary School.
Omondi's homestead, we were told, is just after the school.
A sharp right turn that can be easily missed brought us to the home of the man who orchestrated one of Kenya's biggest heists.
Set on half an acre, Omondi's home has indigenous trees and is encircled by a neatly trimmed mature Cyprus fence.
Outside his three-bedroom bungalow is a 2008 W211 Mercedes Benz E class with Tanzania number plates and next to it, an early edition Toyota RAV4.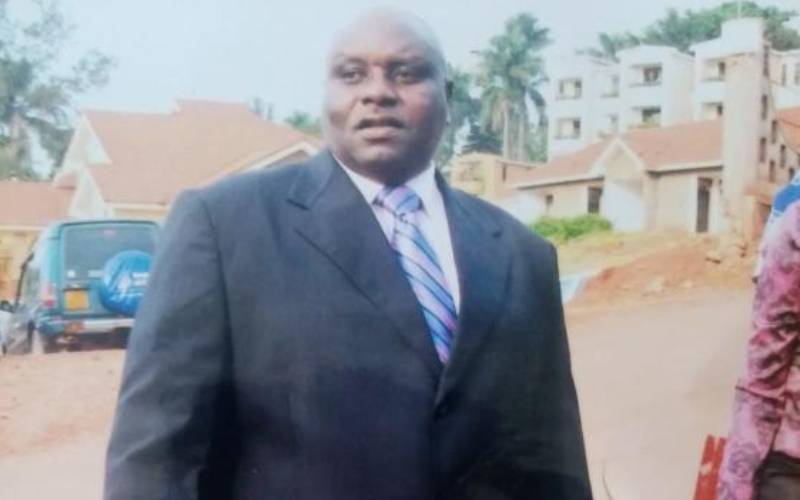 Omondi welcomed us with a smile. He led us inside the cool house and collapsed into a brown sofa.
Few educated Africans
Ready for the interview, he turned to me.
"I have never spoken about this. People have always speculated and some end up writing the wrong story. I want to set the record straight."
"Did you steal one million dollars 20 years ago from JKIA?" I ask.
Omondi laughed. Moments later, when he was composed, he asked: "Why don't we start with my background?"
I nodded and he started.
"We grew up very poor. My mother didn't have a formal job. She did anything she could to put food on the table," said Omondi, whose father died when he was 10 years old.
"My father was one of the very few educated Africans before independence. He was a pioneer teacher and life was good as he had a steady job and generous salary. After he died, things became so bad that our uncles had to chip in and educate us."
In 1977 as the East Africa Community was disintegrating, Omondi sat his CPE at Ngunya Primary School.
"I then moved from the village to the city to stay with relatives."
He attended Central High School before going to Technical High school in Ngara. Years later, it's the dreaded GSU officers who would guard him after he was arrested and was waiting to be arraigned.
"I then joined Kenya Polytechnic where I did business administration and then went to Bandari College where I majored in logistics. It was the path I chose and it made me a millionaire," Omondi said.
After four years, Omondi quit employment and set up Chacho Inter Afric Limited, a clearing and forwarding company.
"I have always been a successful man. By the time this issue of Citibank money came along, I owned a thriving company. Back then, on a bad month, the least amount my business would make Sh300,000. I had an office and employees in a prime address in the CBD. There was no time the parking lot in my home had less than three European cars," said Omondi.
How heist was planned
Four months before the heist, Omondi met a 'Martin Njoroge' from Citibank, the man who helped set up the entire operation.
"I was at the airport clearing goods, and a freelance clearing agent told me he wanted to introduce me to his friends so that we can do business."
He refused to name the go-between who brought him to the same table with Njoroge.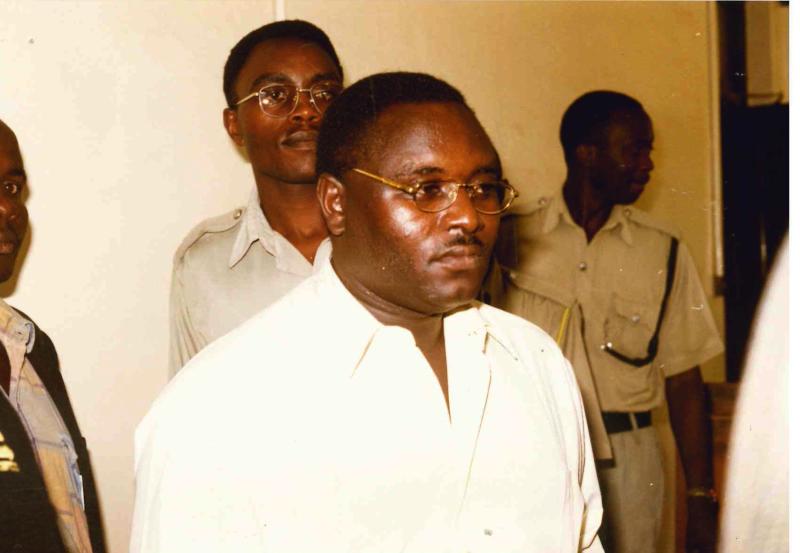 "Njoroge told me he worked for Citibank, and he was the local area manager. He liked my hard work, my impressive skills and the solid reputation my business had. So, after a few days, he gave me the local contract to be the agent in charge of the bank," Omondi said.
He said that in the four months, they did several trial runs where he would clear consignments for Citibank.
Calm and collected
"We did some work and he seemed very pleased with the results. So, on that particular day, I cleared the consignment in the morning, then waited for Njoroge from Citibank to come. He came in the afternoon with security," Omondi said.
After Omondi cleared the one million dollars, he says he didn't flee Kenya in a rush, but was calm and collected. He went to his office in town where he picked up some documents related to work he was to do in Tanzania.
"I then drove leisurely from Nairobi and by 6pm, I was at the Namanga border. I spent the night at the border in my usual hotel and had dinner and a drink. When the sun came up, I cleared a client's consignment and then drove to Arusha and boarded a flight to Dar-es-Salaam."
He says all was calm for two days until January 8 when his secretary called him, and she was in a panic.
Tomorrow: Omondi reveals how he lived in Tanzania for a year... yet the police who were looking for him knew where he was...