Standard journalist feted among Kenya's top science journalists of the year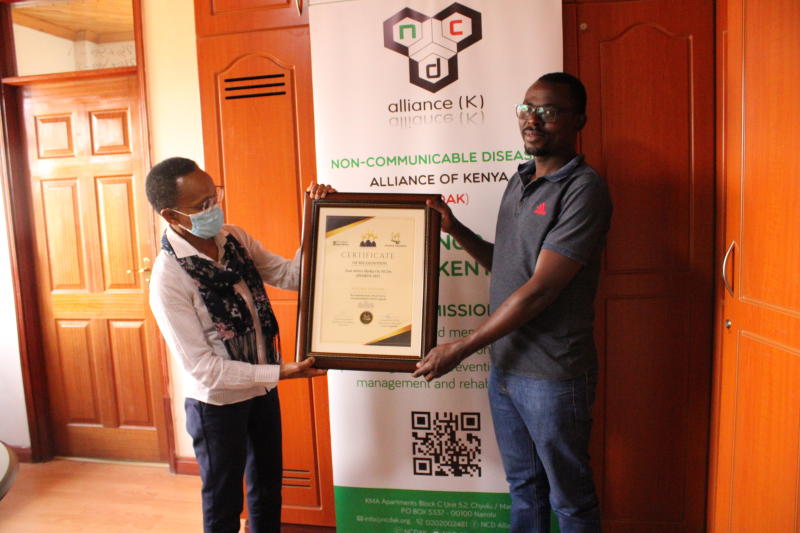 Standard Group's Stephen Nzioka has been recognised as one of the top science journalists in East Africa.
Nzioka, who is based in Makueni, received the award for his role in using the pen to educate people on best practices in fighting Non-Communicable Diseases (NCDs).
The correspondent has been writing incisive health stories of villagers who have been affected by diseases such as diabetes, cancer, heart and chronic respiratory.
He was awarded during the inaugural East Africa Media on NCDs Awards at KMA House, Nairobi on October 1, 2021.
The awards were selected through a competitive process by the Board of Directors NCDS Alliance East Africa headed by the commissioner NCDs department, Ministry of Health, Uganda.
Nzioka, who has over five years' experience in TV and print journalism, says he developed an interest in NCDs after his mother was diagnosed with cancer, and died in September 2020. "I'm happy that my efforts in health reporting and more so on NCDs have been recognised," said Nzioka
The stories that saw him win are: Health volunteers woo traditional healers to help save Makueni diabetes patients and I sold everything to heal my cancer but to no avail.