Pandora files: Raila, Uhuru embrace leaks, fire warning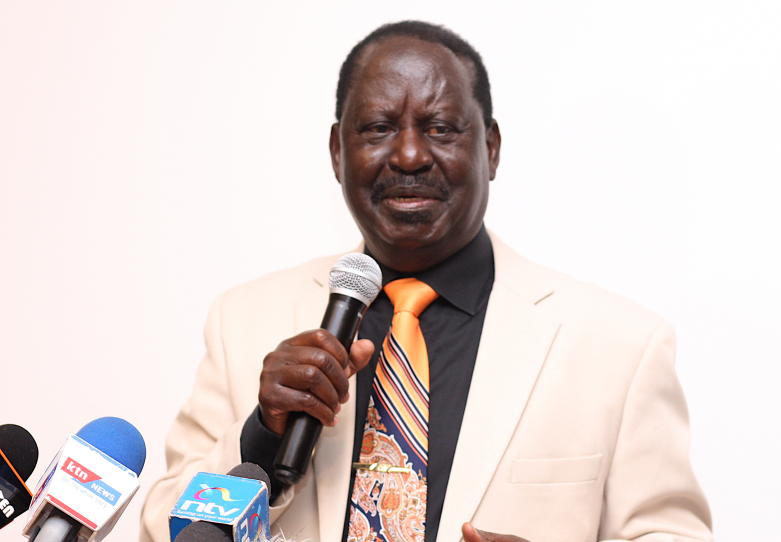 ODM leader Raila Odinga took a cue from President Uhuru Kenyatta in embracing the Pandora Papers leak on stashed wealth.
In a move that turns the tables on proponents of the exposé, Raila said those who have genuinely acquired wealth and stashed it abroad should come out clean on the same.
He called out on other leaders who have hidden their wealth in offshore bank accounts to declare it.
He said he does not have any offshore account but quickly added that there was nothing wrong with Kenyans holding monies and setting up savings and investment accounts in overseas tax havens.
He spoke a few days after President Kenyatta embraced the leaks, saying they were opening up the veil on the environment of secrecy and darkness through which illicit funds move. He said he would respond comprehensively upon return from a state visit to the Americas.
Kenyatta and six members of his family have been linked to ownership of 13 offshore companies for decades in the exposé by a journalists' consortium, dubbed the Pandora papers.
"As long as the money is not stolen from public coffers, it is alright for one to take his wealth in a foreign country. Those who have offshore accounts must account for their wealth and declare it," Raila said yesterday.
"I have no offshore accounts. All my wealth is within the country. I am playing locally," he added, during a Kalenjin vernacular radio station's pool interview on Wednesday morning.
Raila asked Kenyans to give the president time to explain himself. On Monday, the president promised to revisit the matter when he comes back.
"I am sure the truth will come out. The President has said he will give more details on the claims. I want every Kenyan with offshore accounts to come out and declare them," he said.
In his statement, President Kenyatta neither denied nor discredited the exposé.
"The Pandora Papers and subsequent follow up audits will lift that veil of secrecy and darkness for those who cannot explain their assets or wealth. Thank you," President Kenyatta said.
The president responded hours after an exhaustive report by the International Consortium of Investigative Journalists (ICIJ) exposed details of how his family, among other personalities, own billions in offshore investments.
The reports said the Kenyattas, including the president's mother, sisters and brother, have been "shielding" wealth from public scrutiny through foundations and companies in tax havens, including Panama.
The huge leak of financial documents shone the spotlight on the Kenyatta family's hidden assets that have accumulated over the decades.
Yesterday, Raila called for a scrutiny of wealth held by lawyers on behalf of corrupt state and public officers saying government offices subject people to temptations.
"I have been in government and there are temptations. Contractors will try to influence decisions. I have rejected them before," he said.
He said corruption was to blame for the current economic crisis facing the country and high prices of fuel saying the Jubilee government must be decisive in the fight against graft.
"Corruption, heavy external borrowing by the government during the first term of Jubilee government is to blame for what Kenyans are experiencing now. But I want to assure you that the fuel prices will go down if not this week, the next," he said.
He said when President Mwai Kibaki handed over the government to Uhuru and Ruto, the country's debt was at Sh1.8 trillion but has since shot up to Sh7 trillion, something he attributed to graft.
"A lot of that money was looted through mega projects like the dams in the North Rift region and other projects whose prices were inflated," Raila claimed.