State claims ship crew in Sh1.3b heroin trafficking case had agents in Kenya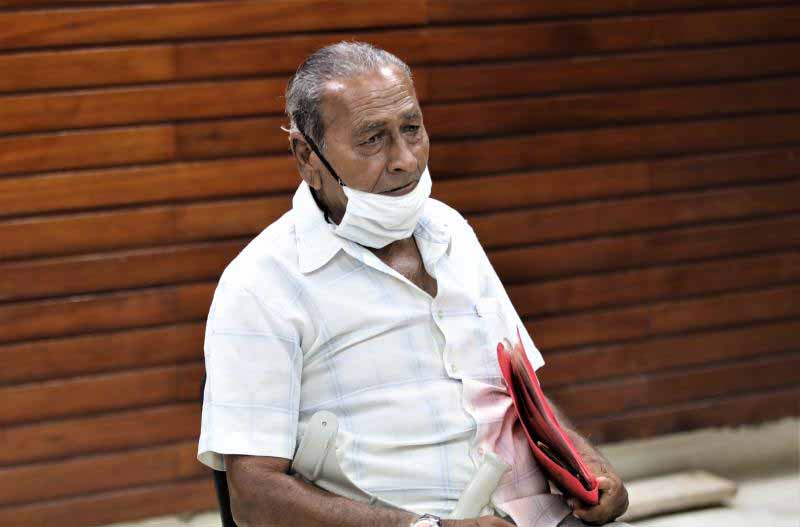 The crew of an Iranian ship intercepted in 2014 for allegedly trafficking heroin worth over Sh1.3 billion had Mombasa as its new route of illicit trade, a court heard on Monday.
Senior Assistant Director of Prosecution Alexander Muteti told Mombasa Chief Magistrate Edinah Nyaloti that the ship's crew had also identified agents to supply heroin in Kenya.
Nine foreigners were arrested aboard the MV Bushehr Armin Darya by a Western naval task force in the Indian Ocean and handed over to the Kenyan navy.
Muteti cross-examined ship's captain Yousuf Yaqoob and the chef, Yakoob Ibrahim, on their alleged roles in the trafficking ring. "I put to you that you had found new routes and that is why you were making stops in Mogadishu, Tanzania and Kenya to offload the drugs," he said.
But Yousuf said they stopped at the Port of Mombasa to get clearance from the Kenya Ports Authority (KPA) after their ship was intercepted in the high seas by the Navy.
Yousuf Yaqoob, Yakoob Ibrahim, Saleem Muhammad, Bhatti Abdul Ghafour, Baksh Moula, Prabhakara Nair Praveen, Pak Abdolghaffer, Vikas Balwan, Muhammed Saleh, Khalid Agil Mohamed and Kenyans Mohamed Osman Ahmed and Maur Abdalla Bwanamaka were charged with trafficking 377.2kg of heroin valued at Sh1,131,672, and liquid heroin worth Sh189 million on July 3, 2014.
Prabhakara and Vikas were later acquitted.