Magistrate throws out Anglo-Leasing papers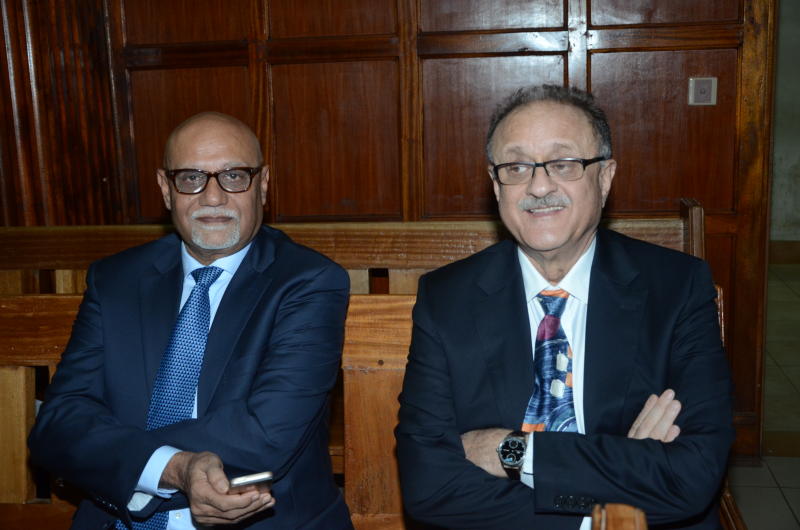 Deepak Kamani and his brother Rashmi Kamani are charged with conspiracy to defraud the government.
A magistrate has struck off part of the evidence in the Anglo Leasing case for not meeting the threshold for admission.
Anti-corruption Chief Magistrate Felix Kombo ruled that the evidence had legal anomalies since the prosecution failed to follow proper channels in obtaining the materials from Switzerland.
"It is curious why proper channels in terms of obtaining the evidence from Switzerland were not followed in securing the documents. It is even a matter of more curiosity that it took three years to get the said documents which are public documents," ruled Kombo.
According to the magistrate, it is expected that documents meet the admissibility criteria for fair trial of the accused and that a contention by the prosecution that the evidence was legally acquired cannot hold.
In the case, businessmen Deepak Kamani and his brother Rashmi Kamani are charged with conspiracy to defraud the government through Anglo-Leasing contracts.
They are charged alongside former Permanent Secretaries Dave Mwangi and Joseph Magari, and former Head of Debt Management at the Treasury David Onyonka.
It is alleged that they conspired to defraud Sh6.5 billion through computerisation of police projects, unlawfully acquired Sh121 million to modernise police surveillance systems, failing to comply with procurement rules and engaging in the project without proper planning.
Their lawyers Ahmednassir Abdullahi and Sadia Caren objected to the evidence submitted by the prosecution arguing that they had legal flaws in the acquisition, retention and manner of presentation before the court.
The lawyers had submitted that the documents were illegally obtained through a flawed Mutual Legal Assistance procedure between Kenya and Switzerland.
The magistrate agreed with the objection, ruling that the prosecution failed to follow laid down procedures required for certification in regard to presentation of secondary evidence.
He said photocopies of original documents that the prosecution would have relied on fell below the certification criteria since they were obtained from another law firm based in Switzerland. "It is curious that original documents which are public documents cannot be traced at the source," said Kombo. Out of the 43 documents that had been contested, the magistrate said only three met the threshold of being admitted as evidence.