Ewert Grogan the shrewd businessman who fleeced the Colonial government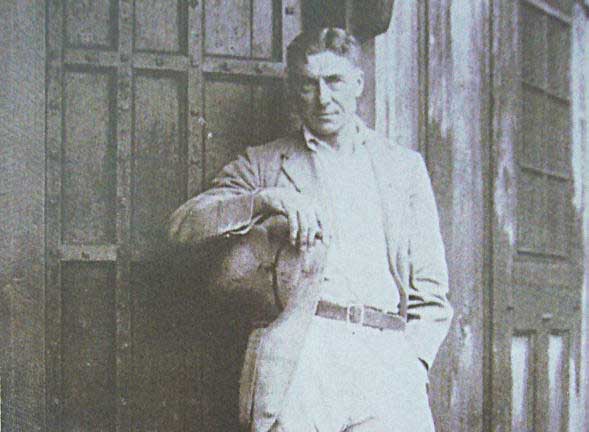 When stories of Kenya's captains of industry are told, that of one of business pioneers stands out because of the ripples he caused in the corporate world as well as his knack for stirring political and racial controversy.
Grogan rarely features in the list of the who is who in the corporate world. But there was a time the name Ewart Grogan was easily recognisable. Those were the days he was notorious for shooting Africans from the balcony of excusive whites-only hotels and presided over the flogging of "insolent" hand-cart pullers who dared cast glances at white women.
But this pioneer etched his name in the list of corporate barons in 1908 when he executed a scheme that left his contemporaries green with envy.
This was after he secured 50 acres at Kilindini Harbour in Mombasa. Grogan then constructed a wooded wharf, from which he used to make a tidy sum through cargo ship, much to the chagrin of other settlers.
When the government was pressured to take back this service, it took several years of hard negotiations to buy back its land in 1925. The government purchased it at a princely sum of £350,000 (Sh52,965,723.99) although it had been valued at £37,000 (Sh5,598,933.24) five years earlier.
What was even more scandalous to observers was the small detail of the mercurial settler continuing to earn money from the wharf he had just sold. Apparently, Grogan had privately leased part of the wharf to another company. To crown the stinker, half a year after pocketing the money from the government, the wharf started collapsing!
Grogan was not the only insider who used his connections to trade in government land. Records show that at the time, about 30 companies associated with the who-is-who in the government, whose primary business was speculating in land, which they obtained cheaply from the governor and later sold at exorbitant rates to third parties.
Interestingly, today Grogan is remembered not for these exploits but because of a strip of road in downtown Nairobi, which is named after him. Grogan Road, just next to Nairobi River, has built its own persona as the headquarters of shady auto spares and garages, where parts cannibalised from motor vehicles are sold in shady backstreet deals.
Ironically, one of Grogan's contemporaries, Lord Delamere, is remembered for the huge swath of land he appropriated from the colonial government where commercial farming and conservancies are carried out.