Uhuru calls for fairness in accessing Covid-19 jab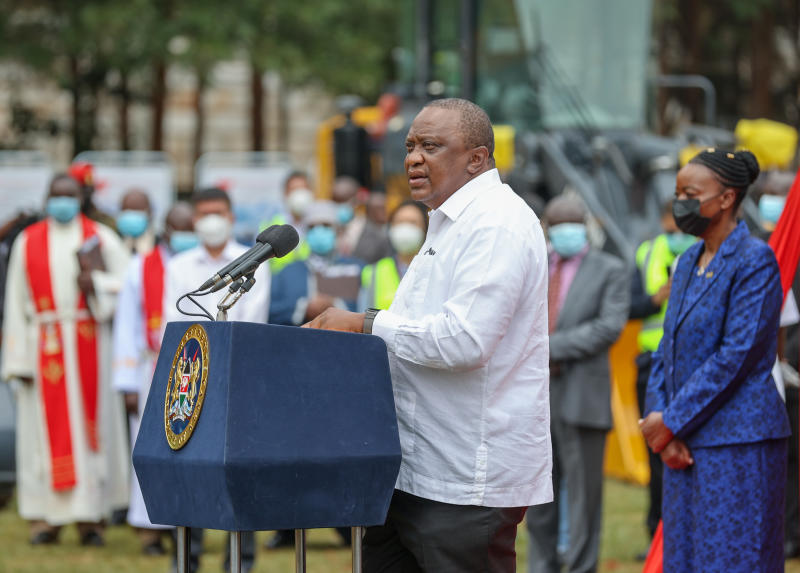 President Uhuru Kenyatta has made a case for global fairness and inclusivity as the world fights the Covid-19 pandemic.
In a pre-recorded speech at the United Nations General Assembly, the Head of State said that equitable access to vaccines should be at the core of efforts to 'build back better' from the contagious disease.
President Kenyatta said the country had been spared the worst of the pandemic through swift government response but it was now at risk of an increasing human toll, as other parts of the world recovered, due to inequitable supply of vaccines.
The Head of State told the general debate of the UN General Assembly's 76th session on Wednesday, "to rebuild successfully requires a worldwide response in confidence and investment to enable production and consumption to bounce back to pre-pandemic levels."
"The surest way to building that confidence is by making vaccines available to the world, in an equitable and accessible manner. That, sadly, is currently not the case. The asymmetry in the supply of vaccines reflects a multilateral system that is in urgent need of repair," the President said.
Kenya has so far received 6,283,620 vaccines doses, mostly donations from the United States, United Kingdom, France, Canada, Denmark, China and India
Health Chief Administrative Secretary Rashid Aman told Parliament this week that 2,504,869 Kenyans have gotten the first jab while 859,453 have received two doses. The fully vaccinated are only two per cent.
Uhuru urged the international community to help build resilience in Africa by making structural changes that would enable an increase in investment and technology transfer. "Not as charity, but instead driven by enlightened self-interest and solidarity," he said.
The President noted that a fast-developing Africa will offer the entire world the benefit of its demographic dividend of youth and vast investment opportunities.
He said Africa can become an "engine of sustainable global growth and an exporter of peace and stability and transformative prosperity."