Keter, Munyes face censure motion for snubbing Senate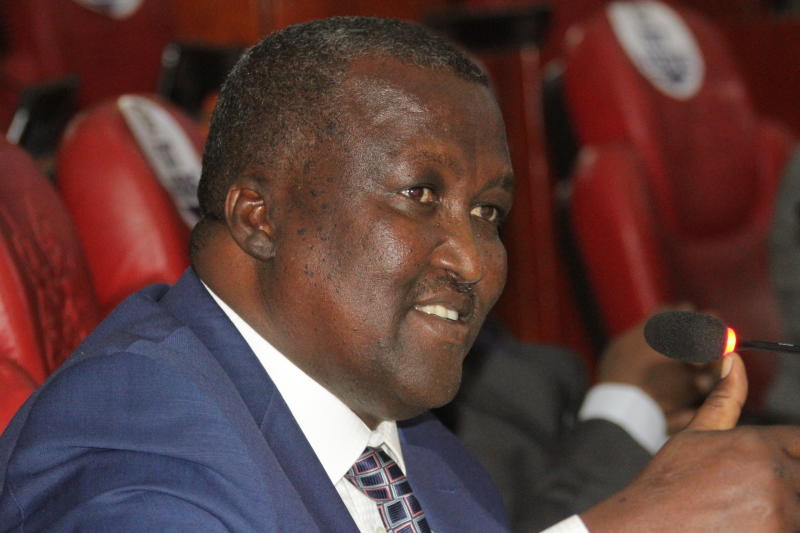 Senate Minority Leader James Orengo yesterday tabled a censure motion against Cabinet secretaries Charles Keter (Energy) and John Munyes (Petroleum) for snubbing summons over high fuel prices.
Senate Speaker Kenneth Lusaka had last week invited the CSs to appear before a committee of the whole House to explain the "unprecedented escalation of fuel prices." While citing the relevant laws that obligated CSs to appear before Parliament, Orengo pointed at the gravity of a censure motion.
"The breakdown of law and order does not start by various serious breaches. They start by little violations, that end up polluting and the whole public order and good governance," he said.
"For Cabinet secretaries to appear before Parliament – it serves a constitutional purpose of transparency, good governance and public participation," the senator added.
The Minority Leader further said that Keter and Munyes had not formally explained why they skipped the sitting.
He took issue with the Energy CS's remarks that fuel prices were not in his purview. Munyes was reportedly out of the country when he was set to appear before Senate.
"The chair should be obligated to deliver the proceedings of this Motion to the Executive today, so that they can see the outrage of the representatives of the people of Kenya in the conduct of the two ministers," said Bungoma Senator Moses Wetang'ula, who highlighted the history of Cabinet snubbing Parliament.
"The censure has the effect of having a blot on their CV, character, career and future. This country must be run by responsive people – men and women who will deny themselves for the greater good of society," he added.