The worst droughts to have ravaged Kenya in 150 years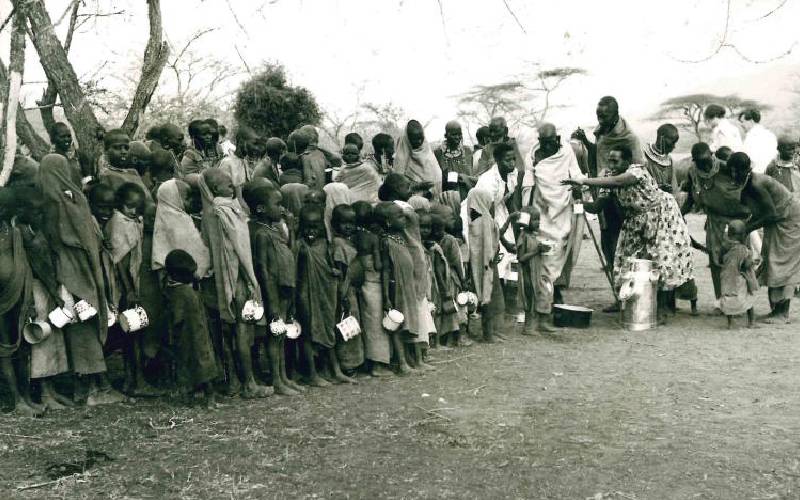 What a toxic cocktail: Pandemic, drought, and then elections! These are the realities that Kenya is grappling with as it trudges from one doomed option to another. It is like holding the tail of a tiger as one navigates between a blazing inferno and severe hunger pangs.
As you read this, more than two million Kenyans will be desperately looking for food. They are victims of widespread drought which has ravaged 12 out of 47 counties occasioned by rain failure.
Sadly, this is not the first time the country's collective stomach is rumbling from the pangs of life-threatening hunger. Millions in the past have succumbed to similar starvation.
Researchers have written numerous reports graphically capturing the cyclic suffering of Kenyans for 150 years. Some scholars have chronicled 13 of the worst droughts witnessed between 1898 and 1984. Reports also show that all parts of the country have previously suffered from this calamity.
One of the worst droughts was witnessed in 1898 as it swept across Central and Eastern provinces as well as parts of Rift Valley. This apocalyptic phenomenon was assisted by an outbreak of rinderpest, smallpox and locusts which decimated livestock and human population.
This coincided with the advent of colonialism, the building of the railway and inter-tribe clashes triggered by a need to restock the animals wiped out by lack of pasture and diseases. It is estimated that the drought wiped out between 25-75 per cent of the population.
One research firm, Statista, estimates that a series of famines and epidemics in the late 1800s resulted in the death of over half the population of the country.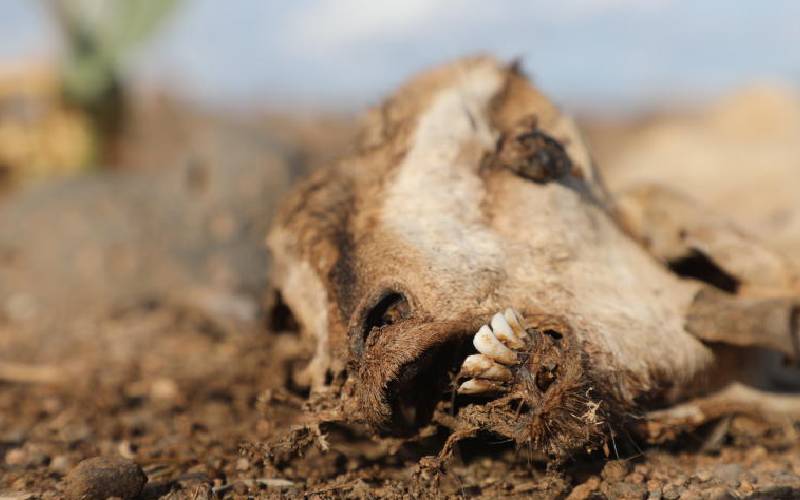 Other droughts between 1942 and 1944 accentuated by rinderpest and smallpox, invasion of locusts, and the second World War made lives unbearable. Whatever little food was squeezed out of resilient crops was snatched up by the troops engaged in the war.
Earlier in 1918 as the First World War was nearing its close, the Spanish Flu combined forces with a debilitating drought to claim almost 5.5 per cent of the population.
A grimmer picture of modern times is painted by a 1996 Word Bank report which showed that the 1984-1985 famine in Ethiopia affected eight million people and ultimately killed a million.
Although this famine united the world against the famine and galvanised musicians to jointly release a hit song, "We are the World," Africa is yet to learn how to tame these calamities which claim millions of lives.