Kenyans paid more bribes in 2020 compared to 2019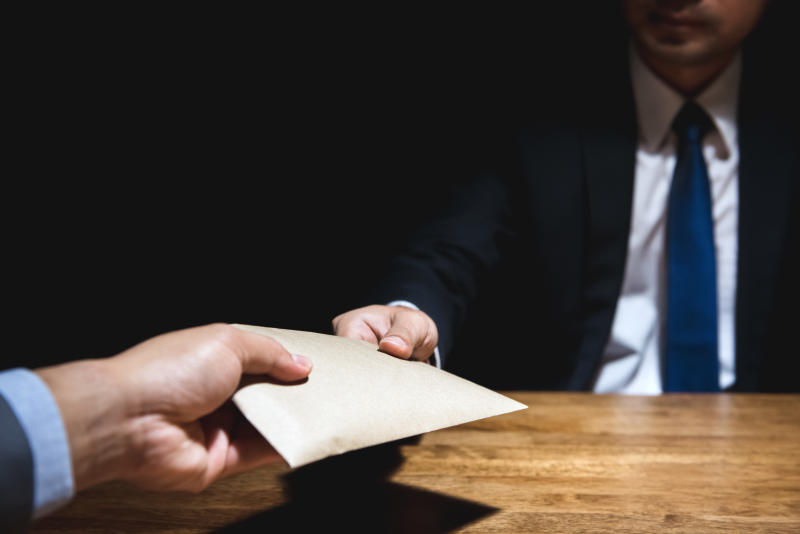 The Economic Survey for the year 2020 painted a grim picture of the corruption pandemic that accounted for 2.3 per cent of the 69,645 cases reported to the police in 2020.
In general, there was a decrease in the number of crimes reported to the police this period but for homicide, corruption and offences against morality which recorded an increase.
According to the Kenya National Bureau of Statistics, 69,645 criminal cases were reported to the police compared to 93,411 in the previous year.
This represents a 25.4 per cent decline compared to the previous year. The number of offenders reported to the police to have committed offences also declined by 21.0 per cent to 65,083 persons in 2020.
According to the survey released yesterday, homicide, corruption and offences against morality increased marginally.
The homicide numbers went up by 4.7 per cent, 2.3 per cent for corruption and 13.7 per cent increase for offences against morality.
During the period, 146,881 cases were reported to the child protection unit.
However, cases of child trafficking, under-age pregnancy, defilement, Female Genital Mutilation (FGM), and physical abuse of minors went up during the review period. The number of cases reported by the Ethics and Anti-Corruption Commission (EACC) to the Office of Director of Public Prosecutions (ODPP) for investigations, declined by 36.2 per cent to 2,221 cases in the year 2019/20.
EACC recovered assets worth Sh12.1 billion during this period up from the Sh4.5 billion worth of public assets recovered in the previous review period.
The number of criminals cases filed by various courts reduced by 30.3 per cent to 337,510 in 2019/20 and those disposed of decreased by 38.2 per cent to 289,728 during the same period.
Offenders
The number of inmates in prison also reduced by 60.7 per cent to 86,119 during the period under review.
The number of offenders serving community service however more than doubled from 6,614 in 2019 to 16,641 in 2020.
Activities at the immigration department seem to have slowed down as the number of people seeking passports and work permits decreased from 219,090 which represents 51.0 per cent the previous year to 5,851 which or 34.7 per cent.
Few foreigners registered themselves with the government in the past year.
This represents a decrease by 29.7 per cent to 19,034 persons in 2020 while that of refugees and asylum seekers went up by 3.1 per cent to 504,854 during the same period.
The number of registered persons with disabilities decreased by 16.3 per cent from 45,411 in 2018/19 to 38,010 in 2019/20.