Administration Police's 131 years of VIP security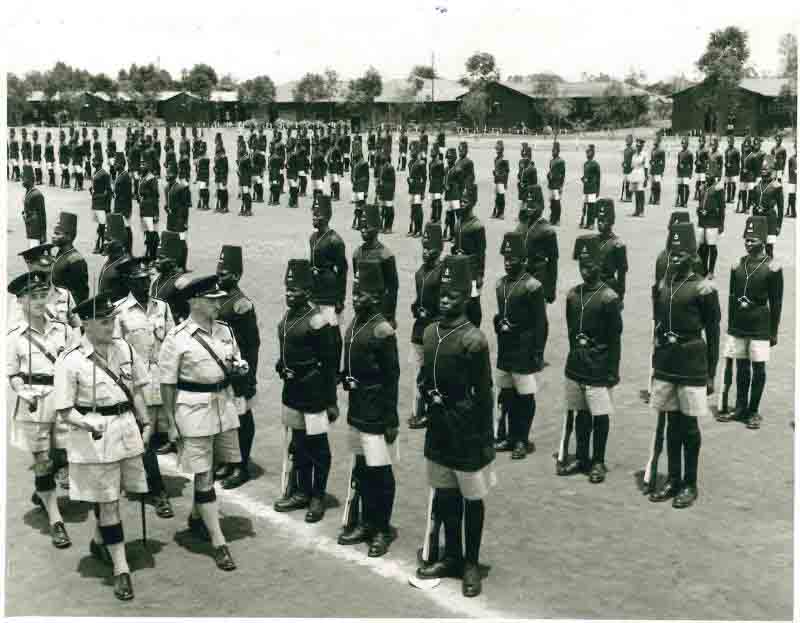 The mere mention of chang'aa conjures up images of black military boots bursting rickety wooden doors, guns and truncheons at the ready. So ingrained is this image in the psyche of many Kenyans that in some areas, the boots are simply called kabunja or 'the breaker'.
And the most memorable wearers of these boots are not the men in blue but the men in jungle fatigues who have recently won the 'honour' of protecting Deputy President William Ruto's official and private residences. These are the Administration Police officers, simply called APs.
The history of the Administration Police is as illustrious as it is long. In fact, it is older than Kenya, as a protectorate, colony or republic. Although the unit has undergone various mutations and metamorphosis, it has never severed its umbilical cord with imperial traders and government for over 130 years.
Historians trace their oldest form as an organised protection unit to imperial trade caravans in 1890 when Captain Fredrick Lugard of the Imperial British East African Company (IBEA) set off from Mombasa for an 800-mile journey to the Buganda Kingdom.
Since Lugard was passing through hostile territory and would need food supplies for his caravan, Lugard recruited men who he armed with guns to protect his porters. But at times these security men turned rogue and would take supplies without paying and even offer services as "mercenaries".
A nasty incident occurred in Kikuyu in August of 1892 when a crafty villager, Kamau Wamagata, convinced some armed guards to help him collect dowry from his in-law, Kiarii Gathura, in Riuki, Githunguri. This led to bloody skirmishes that left more than 50 people dead and the village burnt down.
To ward off similar occurrences, IBEA started employing armed security guards at its stations from Mombasa to Uganda. When IBEA went bankrupt and was inherited by the British government, the incoming administration retained the structure of a headman with armed guards. His role was solidified in the statutes book by the Village Headman Ordinance of 1902. The toughest men in the village were taken for the job and assisted the government to levy taxes, ensuring that everybody obeyed laws.
They were kitted with a shuka and blanket as uniform after two months of training and were also given a brass badge with their service number engraved. Further, they were strictly forbidden from wearing the shuka and blanket when not on official duty.
Their role in the government structure was further enhanced by the enactment of the Tribal Police Ordinance of 1929 and has since been entrenched in the 2010 Constitution, transforming the unit into a modern entity capable of offering VIP protection to senior officials as well as securing the country's borders.