BBI Secretariat: We're supporting AG in quest to challenge Appellate court's verdict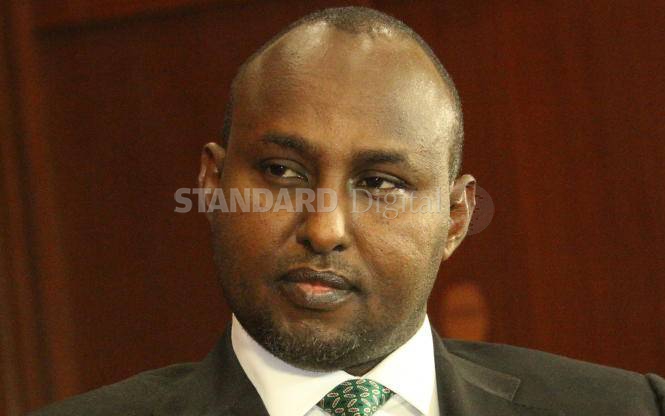 The Building Bridges Initiative (BBI) Secretariat has pledged to support Attorney-General Kihara Kariuki in challenging the Court of Appeal's verdict at the Supreme Court.
On August 22, the AG's office suggested it would file an appeal at the apex court, arguing the popular initiative route, that had been declared a no-go-zone by the courts for President Uhuru Kenyatta, can still be used by a sitting Head of State to propose changes to the Constitution.
Speaking in Nairobi on Thursday, August 26, the BBI Secretariat, led by co-chairpersons Dennis Waweru and Junet Mohamed, said there was a possibility of a constitutional crisis if some of the recommendations in the BBI Bill are ignored.
"It is impossible to constitute a new Parliament without resolving the gender question. There is no likely way to resolve this matter as all previous attempts have failed," Mohamed said.
According to the Secretariat, the Appellate court pointed out seven items in the BBI that "were positive", and, therefore, "represented significant progress from the High Court's deliberations".
The issues cited by the Secretariat are: legality of the BBI task force, President's powers to establish Ad-Hoc committees, that the BBI was promoted by the Secretariat's co-chairpersons, that the IEBC's verification of one million signatures was procedural; that the electoral agency can use its voters register in an initiative such as the BBI, that the County and National assemblies cannot alter contents of a Constitutional amendment Bill, and that Referendum questions are to be contained in one Bill.
Waweru and Mohamed exuded confidence that should the BBI appeal reach the Supreme Court as planned, then the Constitutional change push could get a lifeline.
"The main objective of the Supreme Court of Kenya is to develop rich jurisprudence with great respect to the history of the country," said Waweru.
Download the BBI Judgement by all seven Judges - Civil Appeal No. E291 of 2021