Pedestrians factored in during Expressway construction plans, engineers say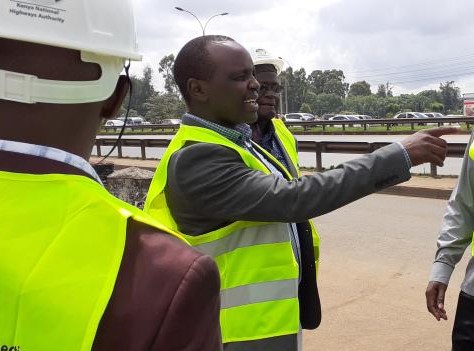 Pedestrians and cyclists were factored in during the planning and construction of the Nairobi Expressway project, Engineer Stanley Mwawasi has now said.
The engineer, who is in charge of the project, sought to dispel concerns by road users that pedestrians, cyclists and motorcyclists were not considered during the construction of the Sh60 billion project.
"We met various stakeholders from the boda boda community, to businessmen. We were aware that congestion was going to be an issue," Mwawasi said during an interview on Spice FM on Wednesday morning.
He acknowledged that traffic and ways of managing it has become a nightmare in the affected roads, since the onset of the construction.
"What has transpired is the challenge of managing this traffic. We made sure that at any given time, even during construction, we maintain at least two lanes, especially the section between JKIA and Mlolongo," he explained.
Mwawasi further urged Kenyans to bear with the pain a little longer, saying the project would soon be complete.
"We have collapsed it (completing period) from three years to 15 months," he said.
The Nairobi Expressway to be completed and open to traffic by June 2022.

.@KeNHAKenya Board of Directors, Chair, Eng. Wangai Ndirangu shares the updates. #TheSituationRoom @StandardKenya @EricLatiff @nduokoh @ctmuga pic.twitter.com/F7PiKDShGh — SpiceFM (@SpiceFMKE) August 25, 2021
The Kenya National Highway Authority (KeNHA) Board Chairman Eng. Wangai Ndirangu expressed similar sentiments, saying they hope the construction of the 27-kilometre expressway will be completed by June next year.
Ndirangu said they are addressing the constraints and hope to sort out the issue of highway safety by "providing lanes for non-motorists."
In recent months, road users have expressed disappointment by the government's failure to provide alternative routes and lanes for non-motorists.
Pedestrians are forced to jump over deep trenches, huge stones, open manholes, and loose telecommunication cables to cross over in some parts of the road.
Dust has also become a problem for motorists and pedestrians using the road.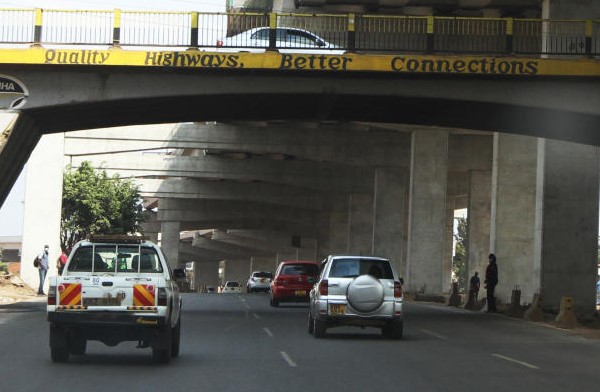 According to Transport Cabinet Secretary James Macharia, the project is about 60 per cent complete. The heavy machinery and lifting has largely been achieved and what remains now is lighter work.
But last month, Macharia announced that Kenyans can expect to use the road as early as February 2022.
The initial completion date of the 27-km road was September 2022, but the Government said it has pushed the contractor to deliver it early to ease traffic snarl-up on the busy highway.