Years of suffering for retired civil servants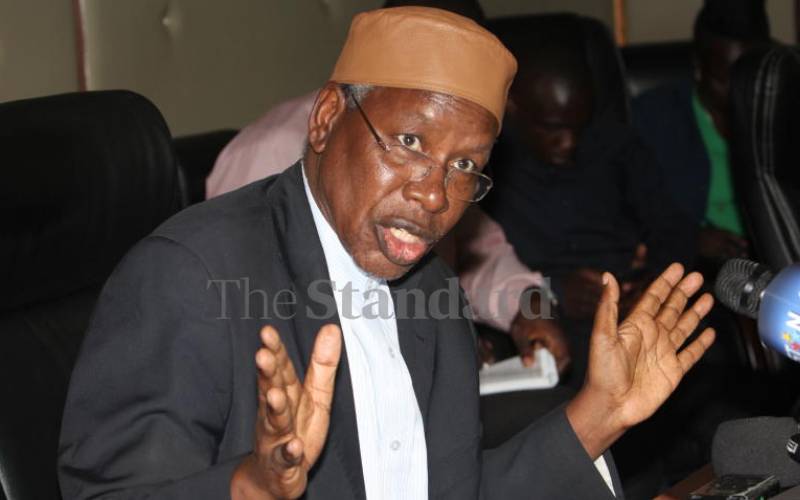 Joseph Kaguthi, one of the most powerful Kanu-era civil servants, is quickly subdued by a discussion on pension.
"Do you know how some of us feel?" he asks, now stripped of his trademark assertive demeanour.
Kaguthi is part of a group of civil servants who retired between 1991 and 2005. For decades, the group now aged between 70 and 90 years has been fighting for a promised pension increase, with a majority having since died in squalor.
In 2015, the Salaries and Remuneration Commission (SRC) proposed a one-off pension increase for public officers serving between 1991 and 2005 due to the low salaries then. This included those who had retired before 1991.
The pensioners have been receiving pensions of as low as Sh2,000 a month, with a person then serving as Permanent Secretary getting Sh15,000.
"Last year was big because I clocked Sh20,000 a month," Kaguthi revealed.
Kaguthi, who served as one of the eight Provincial Commissioners (PCs) in the old regime, retired in 1999 after working in top positions in the Office of the President in his 30-year career.
"My own PS has not even reached Sh15,000 a month," he said.
"You can get the bitterness, which comes in as if he wasted time serving this country."
Kaguthi scaled the heights of the public service from a District Officer to retire as the PS, Directorate of Personnel Management (DPM).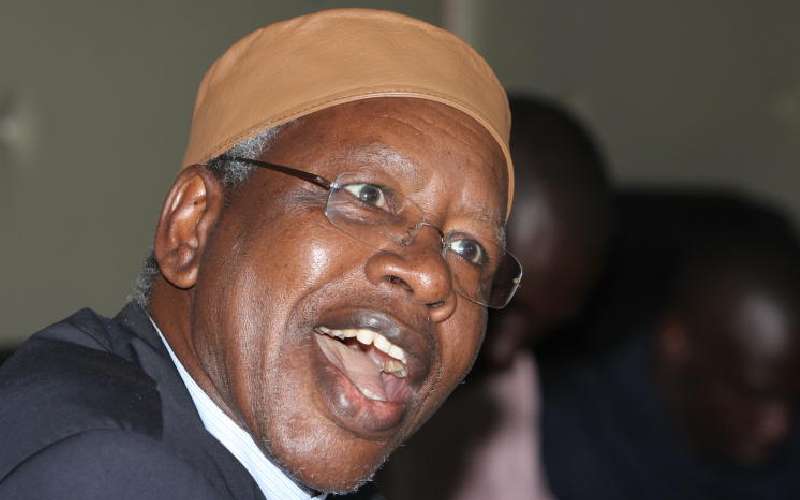 Pensions are pegged on the final salaries. Before 2002, public service salaries were low and this consequently translated into the level of pensions.
In the 1990s, many civil servants were retrenched and those who remained earned low salaries, owing to the brutal Structural Adjustment Programmes (SAPs) conducted by the government to please lenders such as the World Bank and the International Monetary Fund (IMF).
When the Narc government took power, the Mwai Kibaki administration tried to better civil service pay in order to attract quality workers in his larger efforts to improve the economy.
Since the 1970s, several government commissions have recommended that whenever salaries of civil servants are revised, the increase should as well apply to pensioners.
However, none of the recommendations has ever been implemented.
The National Treasury declined to respond to our queries regarding the civil service pension policy.
The payment of pensions and other allied benefits to civil servants was started by the colonial government in 1927 for Europeans and for non-Europeans in 1932.
For many years, the government has operated a non-contributory pension scheme since independence financed only by the National Treasury.
However, as part of reforms in the public service pensions sector, the government enacted the Public Service Superannuation Scheme Act 2012.
New pension scheme
This year, civil servants started contributing 7.5 per cent of their gross salary under the new pension scheme while the government puts in 15 per cent.
Experts have warned of a pension ticking time bomb in the civil service, with pension obligations ballooning to Sh2.6 trillion – about 30 per cent of the gross domestic product (GDP).
The cost of settling pensions can only rise, with an estimated 20,000 civil servants projected to retire every year.
By raising the retirement age from 55 to 60 in 2009, Kenya had sought to avert this implosion.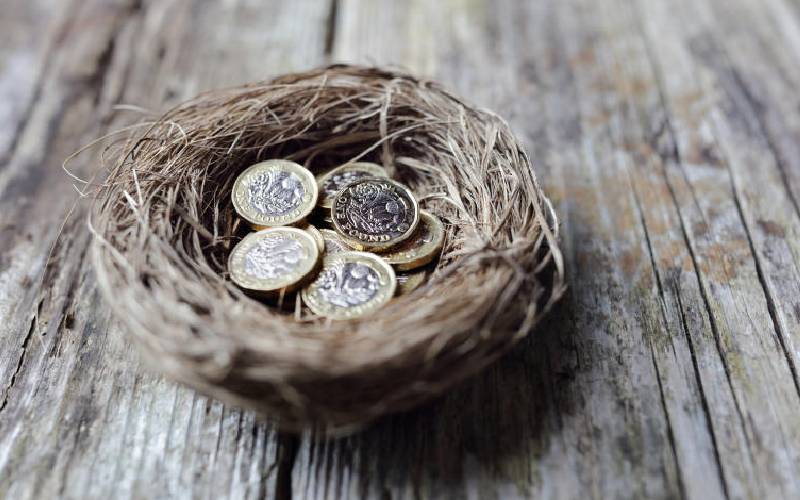 The Kenya Association of Retired Officers (KARO) was formed in 1997 to push for the welfare of civil service pensioners.
KARO officials told The Saturday Standard that before the 2005 pension increase, there have been only four such increases since independence in 1977, 1985, 1986 and 1991.
The 2005 increase raised the minimum pension to Sh2,000 and provided for a policy on biannual pension increase.
According to KARO, Kenya lacks a comprehensive civil service pension policy since independence and a government body under the National Treasury championing their cause.
Kaguthi wonders how some civil servants take home roughly Sh1 million monthly in pensions.
Retirees from high government offices now enjoy bigger and better perks, including security and car allowances.
Pension disparities are another major concern for the retired civil servants. This is between those who retired before 2002 and after 2002.
"The Mwai Kibaki government came into power in 2003 and soon after, the salaries of the civil service were increased significantly, which meant improved pension for retirees, leaving those who retired earlier worse off," says KARO Executive Officer Karuga Gichohi.
"Consequently, the need for harmonisation of the two levels of pension should be undertaken by the National Treasury."
Gichohi asks the government to honour the pension increase, review disparities and also help with medical cover.
He says Kenya is currently developing its pension policy and laments that a bulk of the people that benefited from the one-off package are dying.
At least four pensioners of this vanishing generation have died in the last one year, says Gichohi.
A recent report by Enwealth, a financial services firm, shows that the elderly have sunk deep into debt owing to lack of a decent pension.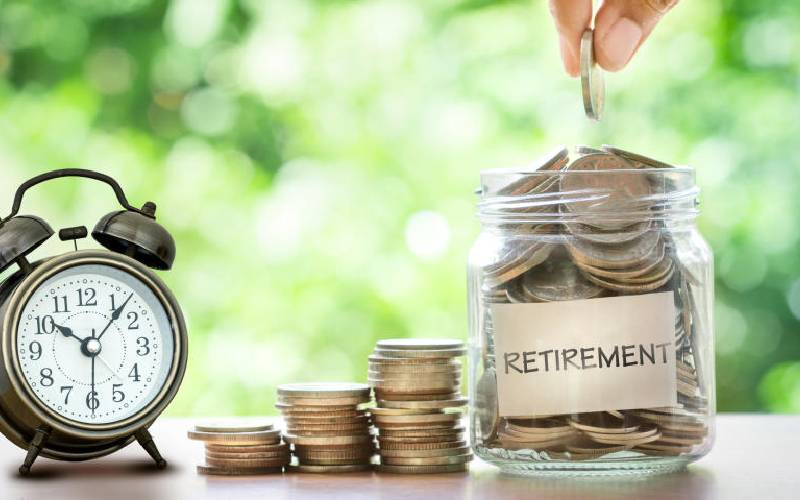 Further hit by the Covid-19 pandemic, the report said 35 per cent of pensioners had taken a loan in 2020, with a high number borrowing from mobile apps.
The money borrowed was mostly to assist family members and support their businesses during the pandemic.
The elderly are also more vulnerable to ailments owing to their reduced immunity and pre-existing conditions, psychological and environmental.
"Social isolation and loneliness are the long-standing mental health concerns among older adults, which appear to be exacerbating during the pandemic," noted Enwealth.
Civil service pension is also notorious for delays and inefficiencies, concerns echoed by the Parliamentary Budget Office (PBO) as more money was allocated to the Treasury's Pension Department in this financial year.
"This has led to inefficient collection of pension contributions and late disbursement of pension benefits for retirees, therefore negatively impacting households that are solely dependent on pension payments for income," said PBO.
KARO says in the 1990s, it took up to three years at times for pension payments to be processed after one retired.
Gichohi says the Sh500 monthly National Hospital Insurance Fund (NHIF) contribution is a great burden to pensioners, especially those earning Sh5,000 and below, and the government should step in.
He says the buck stops with the National Treasury, which has not asked Parliament to amend the Pension (Increase) Act to release funds to facilitate implementation of the SRC recommendations of June 2015.
"The amendment of Pension (Increase) Act (Cap190) by Parliament allows for the release of funds from the Consolidated Fund Service (CFS) to take care of pension increases," says Gichohi.
President Uhuru Kenyatta endorsed the SRC recommendations to Treasury in 2015 and the pensioners have also taken their plight to Parliament.
Post-retirement expenses
Gichohi explains that with a pension of less than Sh10,000, it is nearly impossible to cater for post-retirement expenses.
"When people reach our age they are vulnerable to ailments and when we die even our families are unable to raise money for funerals because of the little money we get as pensioners," he says.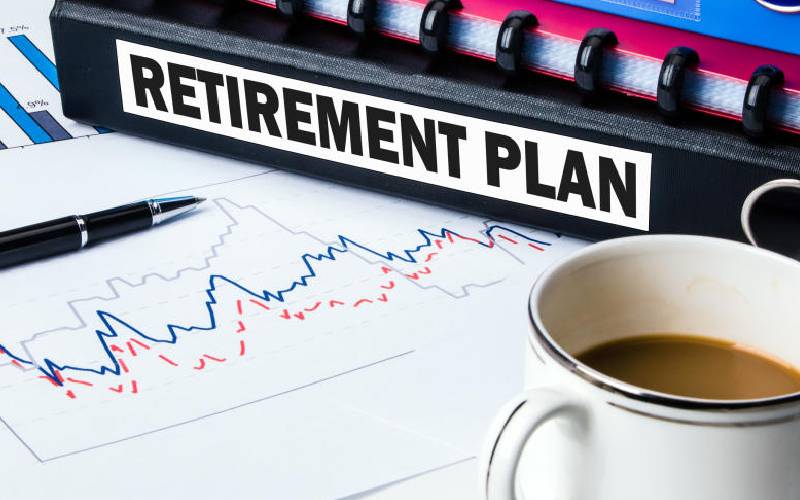 Many dependants also do not understand what the law says on pensions so when pensioners die, they are unaware of how to claim what is rightfully theirs.
"Many times, money is accumulated in the pensions department because there is no owner to claim it. This is unfair," says Gichohi.
The civil service pensioners are also locked out of the Sh2,000 a month inua jamii programme, a government's cash transfer programme for the elderly.
John Wachira, who joined the government in 1963 and retired in 1999, is a frustrated man.
Wachira says when he retired, salary levels were low because of the poor economy, hence low pensions.
"The understanding of pensions is that it is paid to enable you maintain your social standing and status even after you retire. Unfortunately, after sometime inflation ate into the purchasing power of that pension so that progressively the standard of living is reduced," he says.
Wachira, who has served in three government regimes since independence, and scores of other retirees, believe they have been neglected.
"We are the heroes and heroines who've put this country to where it is today through sacrifices, but when we retired we were forgotten," says Veronica Maina.
"Today people are laughing at us because we look like people who've never been employed. It's through God's grace that I'm 70," she laments.