More counties hit by drought to benefit from relief programme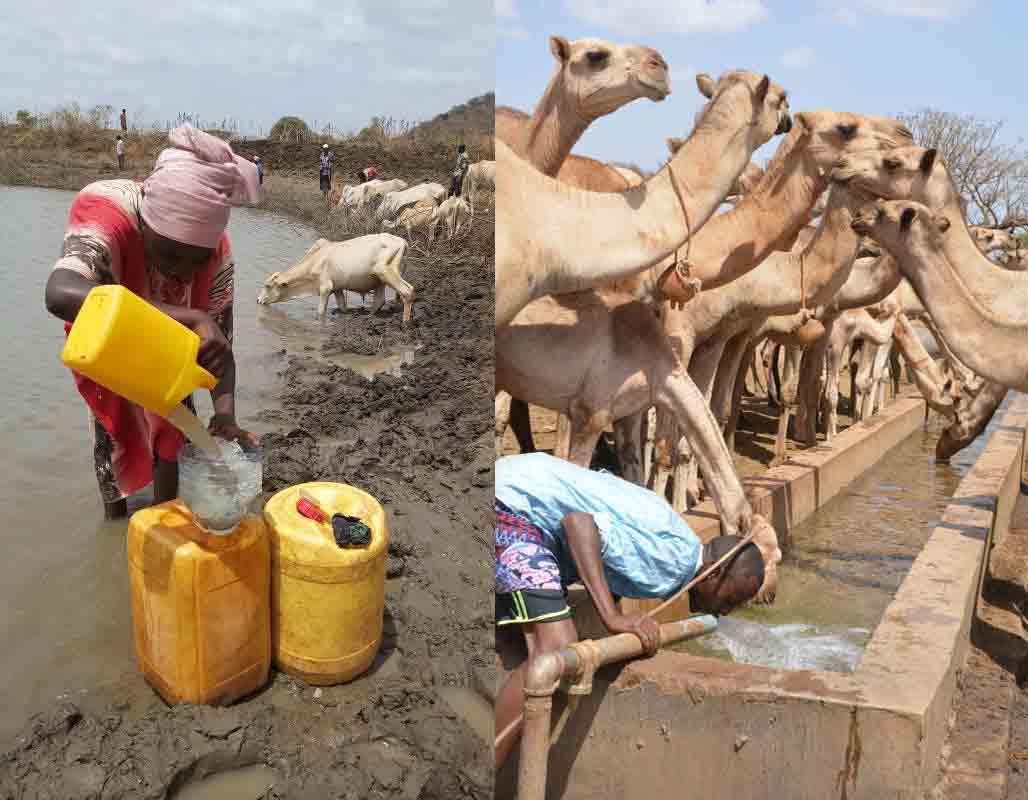 The number of drought-stricken counties to benefit from the government's relief programme has been doubled to eight.
The move is aimed at supporting more families affected by drought in arid and semi-arid counties through the Hunger Safety Net Programme (HSNP) being run by National Drought Management Authority (NDMA).
NDMA, in an update last month, warned that counties affected by drought would increase between August and December due to harsh weather conditions.
Over 100,000 families in Turkana, Marsabit, Wajir and Mandera counties have been receiving cash transfers every two months through the programme.
Devolution Principal Secretary Micah Powon said Tana River, Samburu, Isiolo and Garissa counties have now joined the programme.
Powon said the relief programme has benefitted a total of 101,800 families over the past ten years, giving out Sh17 billion to families in all arid counties save for Baringo.
"Registration of families that will benefit from the programme in the additional four counties will start as soon as the team listing them is done mapping them out," the PS said in Naivasha during a meeting between the ministry, NDMA and MPs from counties that have adversely been affected by the drought.
"We are challenging NDMA to select the poorest and vulnerable households to join the programme."
NDMA chair Raphael Nzomo said the money that has been given to targeted families over the years has significantly contributed to their economic well-being, saving them from hunger.
"The government is expanding the cash transfer programme to cushion the most vulnerable people in these counties," he said, noting the expansion is expected to bring on board an additional 32,000 households.
"We need to work as implementers to ensure that the rationale of sharing beneficiary numbers across counties is understood and appreciated by all stakeholders,"