Former Nyeri MP Peter Muriithi cremated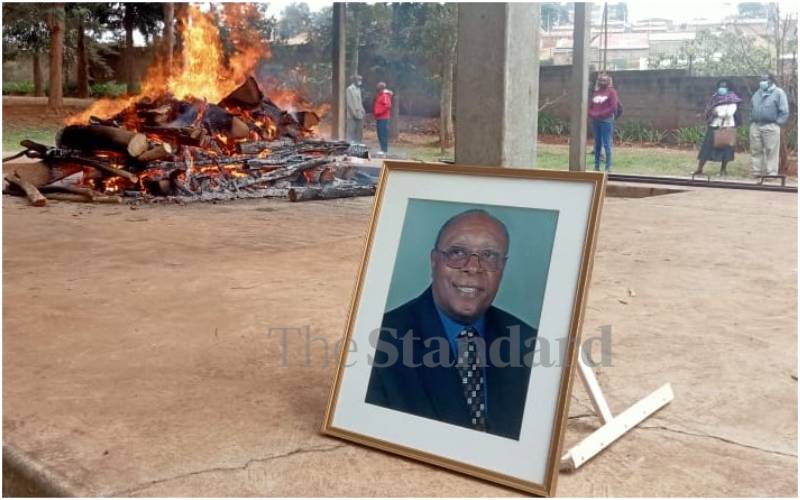 Former Nyeri MP Peter Gichohi Mureithi was on Friday cremated at the Hindu Crematorium in Nyeri Town.
In a low key burial ceremony attended by a handful of mourners and MPs Ngunjiri Wambugu (Nyeri Town) and Jeremiah Kioni (Ndaragwa), the family milled at the crematorium as they watched the deceased body consumed by a huge bonfire.
The cremation, ignited by firewood, was in an open but roof sheltered area in the Hindu crematorium near Chania river in Nyeri town.
The family cremated the former MP in accordance with his wishes where he had instructed that he must be cremated within three days after his death.
According to Muriithi's son Andrew Gitau, the former MP, who passed on Tuesday at Outspan Hospital after a long battle with diabetes, was also against a burial ceremony with pomp and colour.
He instead wanted funds that friends and relatives would contribute to be channelled to Riamukurwe Children's Home to assist needy children.
"His wish was to be cremated as soon as possible and probably within a specific period of three days and have a memorial service later," Gitau said.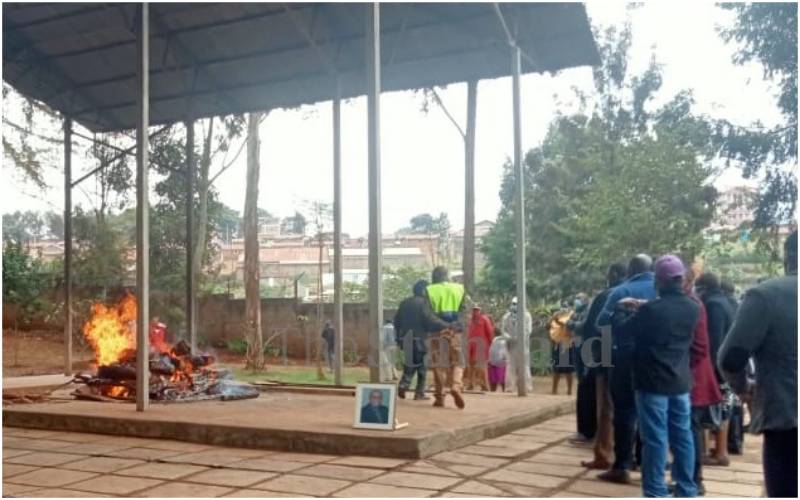 Gitau said his father wanted his ashes scattered at his home compound in Thuguma village outside Nyeri town and a commemorative tree planted at the site.
The career insurer first ventured into active politics in 1984 when he became Nyeri Town's Kenya African National Union (Kanu) chairperson.
He was among the prominent members of the Central Province Development Support Group (CPDSG) informally called the Kanu elites that the then ruling party fielded across Central province in 1997 in a vain attempt to get a foothold in the opposition stronghold.
Vying on a Kanu ticket, Mureithi lost to Democratic Party's Isaiah Mwai Mathenge as other prominent CPDSG members fell like dominoes across the region. They included Stanley Munga Githunguri in Kiambaa, Arthur Magugu in Githunguri, Uhuru Kenyatta in Gatundu South, SK Macharia in Gatanga and John Joseph Kamotho in Mathioya.
A prominent businessman by then, Muriithi had become the Kanu branch chairman in 1991 after taking over from allies of former President Mwai Kibaki when he resigned their Kanu membership to form the Democratic Party (DP).
He eventually became Nyeri Town MP when he switched to the National Rainbow Coalition (NARC) in 2002 and won an overwhelming mandate. He would be ousted in 2007 by Esther Murugi Mathenge.
PG Muriithi died at 73 years old and leaves behind his widow Rhoda and four grown children - two daughters and two sons.