State connects 16 public hospitals to internet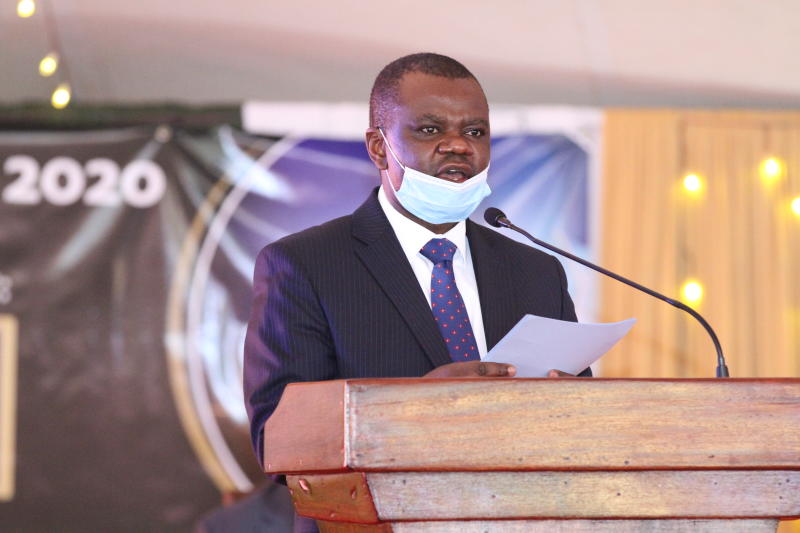 The national government has connected 16 Level 4 and 5 hospitals to high-speed internet as part of efforts to achieve Universal Health Coverage (UHC).
The health facilities are connected to the local area networks (LANs) and the National Optic Fibre Backbone Infrastructure (NOFBI) to improve hospital administration and patient care. This is also expected to improve telemedicine.
ICT Principal Secretary Jerome Ochieng said more hospitals have been identified for internet connectivity to achieve UHC which is a pillar of President Uhuru Kenyatta's Big 4 Agenda and Vision 2030.
"The connectivity to these hospitals is facilitating online and real-time data management for services which is essential to the sector," said Ochieng at the National Defence College in Karen, yesterday.
The PS noted that the deployment of the IP telephony is targeted for Phase II of the UHC Broadband Connectivity Project.
He said the government has implemented the NOFBI cable across all the 47 counties with metro LANs at the county headquarters.
A metropolitan area network (MAN) is a computer network that connects computers within a metropolitan area, which could be a single large city, multiple cities and towns, or any given large area with multiple buildings. Computers and workstations connected to the network are able to share data at a high- speeds while users can access other devices, such as printers, modems or local servers. To accelerate access to ICT services, the ministry announced that it has already laid 8,900km of fibre network under all the phases of the NOFBI expansion network.
"The NOFBI Cable will provide affordable and quality broadband infrastructure, promote and facilitate open access to underserved areas for education delivery, public safety and healthcare delivery. "This has been made possible through enhanced Broadband Connectivity and reduced costs for Internet Service Providers (ISPs) to provide rural broadband coverage," stated Ochieng.
Moreover, Special Economic Zones of Dongo Kundu, Kenaine, Konza and Naivasha will be connected to the ICT network grid following a feasibility study to be carried out this financial year.
"The modernising of these Special Economic Zones with laying of fibre across the zones, installation of networking equipment and pulling the fibre from the backbone and terminating them to all the sites will also take place," said the PS.
On the Constituency Innovation Hubs, the PS said that the constituencies, through CDF are paying for one-time supply, installation, testing and commissioning of the internet access equipment.
The ministry will ensure the configuration and operationalisation of internet monthly recurring bandwidth charges.
Ochieng however said government faces challenges such as lack of appropriate products and cost of ICT devices.