NLC receives 740 historical land injustice claims ahead of deadline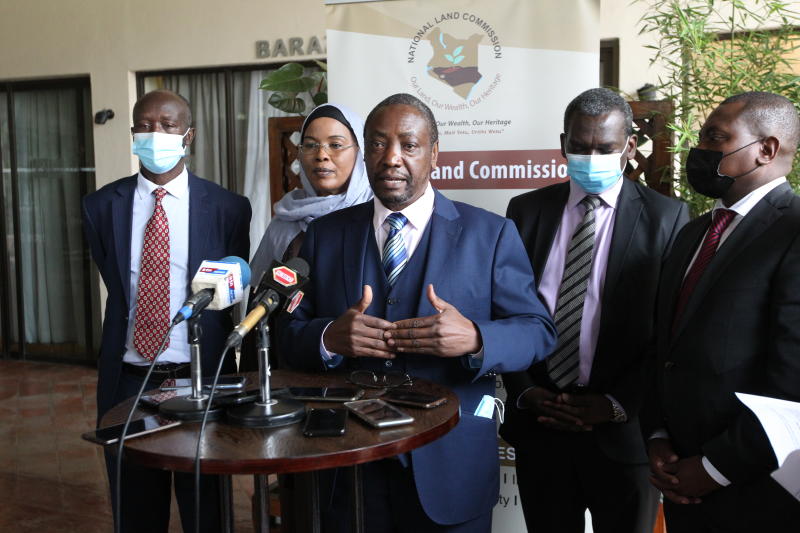 The National Land Commission (NLC) has so far received 740 complaints on historical land injustice.
The commission's chairman, Gershom Otachi, said the deadline to submit such complaints expires on September 21. The exercise to submit the claims started in October 2017. As per geographical spread of the cases, the top three regions are Rift Valley (360), Central (114) and Coast (101).
''However, some regions or counties such as Wajir, Marsabit, Garissa and Turkana are yet to raise any claims. Isiolo County has submitted only one claim,'' said Mr Otachi.
He urged Kenyans and communities with any historical land injustice claims to take advantage of the remaining period and file the claims in NLC's offices countrywide.
He said the nature of the claims are same across all the regions and follow specific patterns that relate to colonial displacement, inequitable land adjudication, incomplete land acquisition, natural resources conflict, evictions and natural disasters.
At the same time, the commission launched Land Reform Agenda for 2021-2022, which seeks to streamline the land sector.
''The agenda has been formulated after thorough consideration of key issues affecting land governance that has been marked with unique systematic failures and which fall under the ambit of the commission,'' said Otachi.
He added that careful analysis and discussions with relevant stakeholders have resulted into the blue print that captures the various land management and administration challenges, commonly referred to as ''the land question''.
Some of the issues in the land reform agenda are illegally acquired land, historical land injustices, alternative dispute resolution, state of land use planning and state of registration of community land and land acquisition for government projects.
On community land, he said the Ministry of Lands in consultation with NLC and county governments have commenced the implementation of the programme.
According to NLC acting Chief Executive Officer Kabale Tache, the commission has noted that only five communities, mainly former group ranches, have been registered through transitioning of undissolved group ranches to community land.
"Although 24 counties are mapped out as having community land, only 10 counties of Baringo, West Pokot, Tana River, Turkana, Isiolo, Wajir, Mandera, Garissa, Lamu and Marsabit have submitted inventories.
"As a country, we are yet to register a fresh community land because the Ministry of Lands and Physical Planning is in the process of gazetting a comprehensive adjudication programme out of which registration of community land will proceed,'' said Ms Tache.
But even as the NLC rolls out land reform agenda and road map to good land governance in the country, achievement of these initiatives may not be achieved due to financial constraints.
The commission requires Sh3.6 billion while the actual allocation based on funds available from government is Sh87 million.