Woman in property row gets nod to challenge come-we-stay union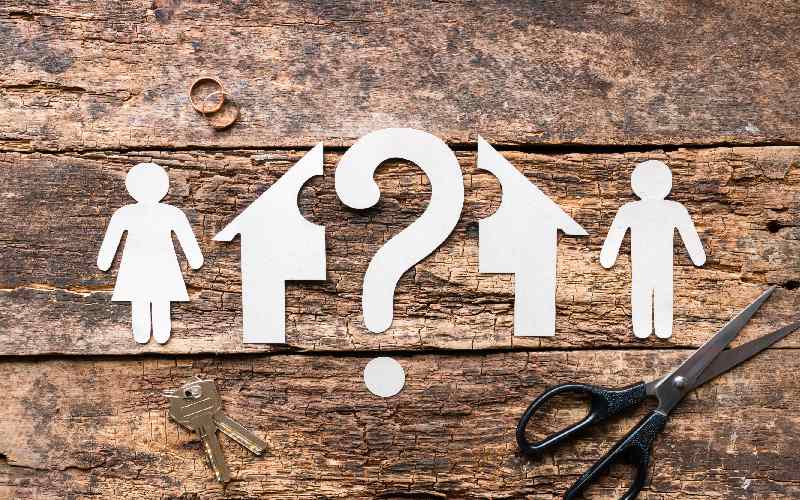 The Supreme Court has allowed a woman to challenge the Court of Appeal's verdict tying her to a man she disputes to have been married to for 33 years.
The court gave Mary Nyambura a chance to challenge whether a come-we-stay relationship with Paul Ogari in 1986 was a marriage and if she should share her house with him.
Court of Appeal had found the woman's insistence that she was not qualified to marry the man was an afterthought. It ordered her to sell her property and share the proceeds with him equally.
However, Supreme Court judges Philomena Mwilu, Mohamed Ibrahim, Smokin Wanjala, Njoki Ndung'u and Isaac Lenaola found that her appeal is important to the public as she questions whether parties who are in cohabitation or marriage that is not recognised by law can claim properties acquired in the union.
"On our part, we note that the issues raised are not frivolous and indeed transcend the specific circumstances of the parties before us.
"The question of property acquired during cohabitation or in a marriage which is unrecognised by law is an important one for the general public and this court cannot shut its eyes to the need to settle the law in that regard," the Supreme Court ruled.
After the Court of Appeal compelled Nyambura to share a parcel of land with Ogari, she went back to the same court seeking clearance to move to the Supreme Court.
According to Nyambura, her case was unique and raised critical questions on whether she could be said to have been in a marriage with Ogari while she never consented and had proof that she did not qualify to marry him as she was married to one Kangara Mwangi.
Nyambura asked Justices Martha Koome (now the Chief Justice), Wanjiru Karanja and Sankale Ole Kantai to certify her case as requiring Supreme Court's ears as she had raised a constitutional question which was of public interest.
Further scrutiny
But two judges - Wanjiru and Kantai - dismissed her application.
Meanwhile, Justice Koome agreed that her argument that she was not married to Ogari needed further scrutiny by the apex court.
Justices Kantai and Wanjiru said that the two were private citizens whose fight bordered on matrimonial property division. They ruled her issue did not meet the threshold for a public interest case.
Justice Koome gave a dissenting opinion, saying that the case raised a novel issue on whether a couple can be assumed to have been married while one had not consented.
She also observed that there was a question on whether people who are not married can seek a share of property jointly bought and developed.
Nyambura and Ogaro's case is an astonishing tale of the deception, greed, and heartlessness that chills the human heart as couples coldly contend for property where once love was thought to thrive.
While forcing Nyambura to share the parcel of land in Dagoretti, Nairobi County, the Appeals Court observed she lied that she was married to Mwangi to eject her legitimate husband from their matrimonial property.
According to the court, Nyambura married Ogari in 1986 in a come-we-stay relationship.
She however weaved a deceitful tale in a bid to secure sole ownership of their house in Dagoretti.
When she was asked where Mwangi was, she testified that he had died and had been buried on an unknown date in Kiambu County.
Three judges at the Court of Appeal in 2019 found out she was lying after she failed to identify any relative of her alleged late husband.