KEMSA recalls birth control implants that had mold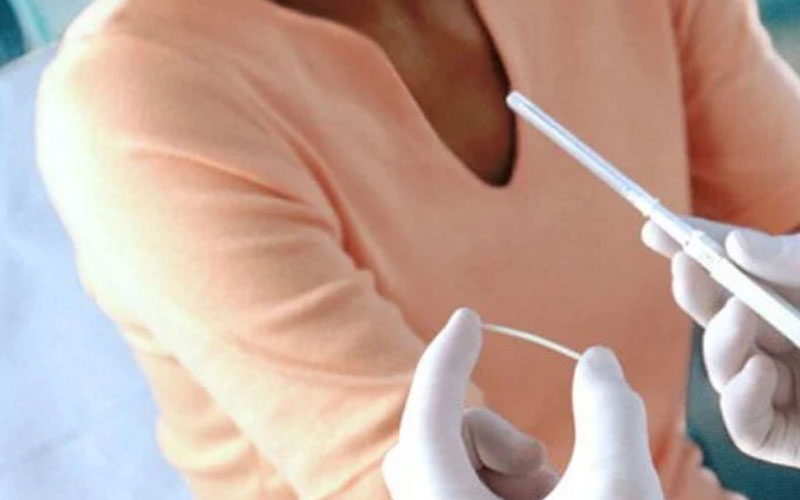 Hundreds of women of the reproductive age might suffer side effects of family planning, after using contaminated implants.
The implants were released by the Government and distributed by Kenya Medical Supplies Agency (KEMSA).
They have since been found to have grown molds.
A source from the Ministry of Health said a consignment of the implants was imported by the United Nations Population Fund (UNFPA), and supplied to respective counties in June.
Among counties that received the supply include Kwale, Lamu, Nyamira, and Kakamega.
But a few weeks after being dispatched, they were found to have grown molds.
"KEMSA distributed the consignment, after being directed by the department of reproductive health, but it has since been recalled, having grown molds," said the source.
Edward Njoroge, the Acting Chief Executive Officer of KEMSA, confirmed that the entity had recalled part of the consignment, dispatched to several counties.
"KEMSA confirms that it has recalled part of a pharmaceutical consignment earlier dispatched to several destinations," said Njoroge in a statement.
According to the official, KEMSA noticed the consignment was contaminated, during its market surveillance and quality assurance process.
"As the distribution agency on behalf of the donor and importing agency, we have activated an elaborate recall process as per our operating procedures. This recall is geared at guaranteeing public safety and will be strictly enforced," he added.
The consignment was shipped to the country in October 2020.
They were dispatched by KEMSA in June, after staying at the Port of Mombasa for about eight months, due to clearance issue.
A source at the ministry told The Standard that the consignment – Implanon NXT – was held at the port after the Kenyan Government failed to allocate a budget for tax clearance.
But in June, the National Treasury wrote a letter to the Kenya Revenue Authority (KRA) to waive the tax.
However, the source did not disclose the total taxation that was waived.
After clearance, the Ministry of Health directed KEMSA to dispatch the consignment to the four counties.
Plans were in place to have them dispatched to other counties across the country, and it is at such, when they were found to have contaminated.
During distribution, the cartons bearing the implants are reported to have been in good shape, until their use.
"Standard and quality of the consignment was checked, but after time, they were reported to change colour," added the source.
But again, it is not clear on the number of women who used the donor implants.
"Logistics at facility levels takes time; the reason it is not clear on number of beneficiaries,"
Implants and Intrauterine Devices (IUDs), are among the commonly used methods in Kenya.
Medically, bacteria and saline implants can cause chronic infections and serious health problems when it leaches into the body.
Saline implants may also cause the chest muscles to deteriorate, resulting in respiratory problems.
Dr. Fredrick Kareithia, a consultant obstetrician and gynaecologist based in Nairobi, said molding is a sign of contamination by both microorganisms and moisture.
Kareithia said if copper in IUD gets exposed to moisture, it reacts and such can have adverse effects, if introduced for family planning.
Contaminated implants, he added, have an efficacy issue, and might not stop conception.
"Contaminated implants causes infections, and might interfere with conception in the future," said Dr. Kareithia.
According to the Ministry of Health, an estimate of 6.1 million women are using a modern method of contraception, an increase from 4 million in 2012.
In a report released in 2019, over 2.4 million unintended pregnancies have been prevented and over half a million unsafe abortions through use of modern contraceptives.
Another survey by Performance Monitoring for Action (PMA), showed that uptake of family planning increased from 56 per cent in 2019 to 61 per cent in 2020 in married women, and from 40 per cent to 46 per cent in all women, irrespective of curfew and lock-downs.
As per the survey finding, the most popular method of family planning among unmarried women were male condoms (29 per cent), injectable and implants (both at 26 per cent).
Married women preferred injectable (39 per cent) and implants (37 per cent).