Lawyer John Khaminwa offers to represent fugitive policewoman Caroline Kangogo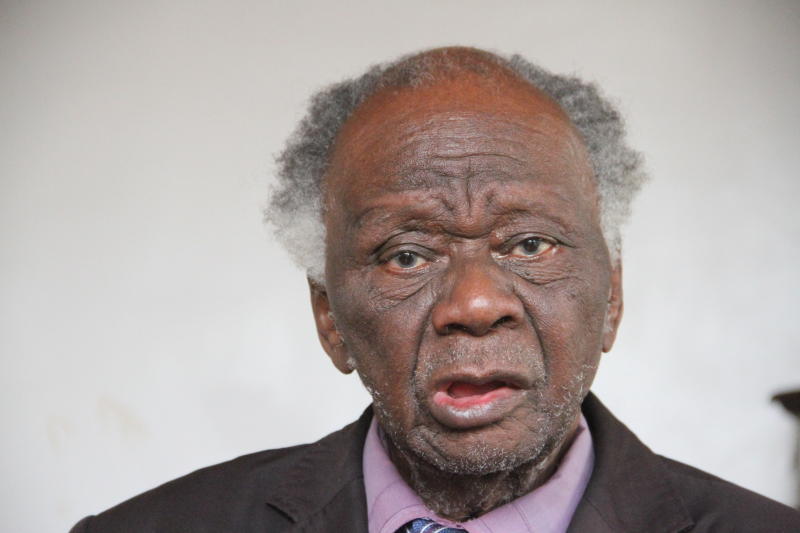 Lawyer John Khaminwa has offered to represent in court police officer Caroline Kangogo if she surrenders to the police.
Mr Khaminwa has at the same time said he will move to court to seek orders stopping Kangogo's arrest to give her an opportunity to turn herself in.
But the senior counsel attached some conditions to this goodwill gesture.
Kangogo must surrender the weapons she is said to be in possession of to the police or to any of Khaminwa's law firm offices. "We urge her to surrender. We (Khaminwa's law firm) are ready and willing to represent her in court until any matter arising is heard and determined," Khaminwa (above) told The Standard on phone.
The search for the missing cop entered day eight yesterday.
Kangogo is wanted to help in investigations into the murder of a police officer in Nakuru and a former policeman in Juja.
Postmortem examination on the two men revealed that they died of excessive bleeding after they were shot.
Detectives from the elite DCI unit Special Service Unit (SSU) have been roped in to hunt Kangogo.
The SSU officers are working alongside officers from the Criminal Intelligence Bureau. Detectives have been analysing Kangogo's call records.