Protect lawyers in BBI appeal case, John Khaminwa appeals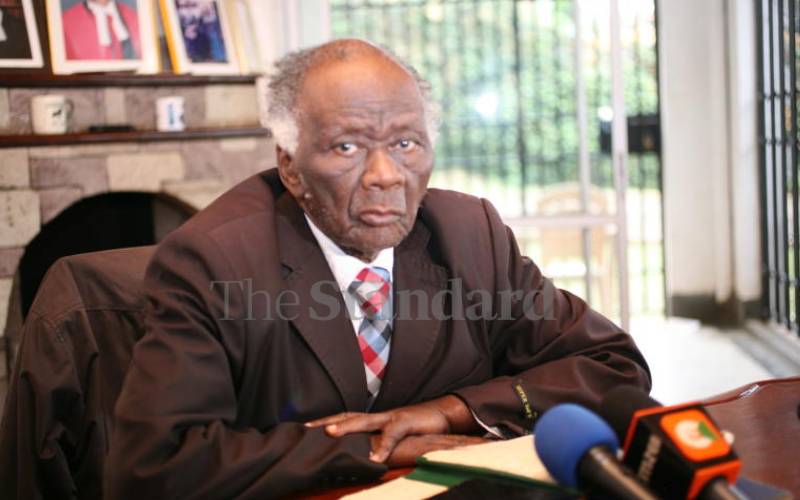 Seasoned lawyer John Khaminwa has alleged that his life is in danger, claiming that two police officers visited his Kileleshwa office on Saturday noon.
Khaminwa, who is among the lawyers in the Building Bridges Initiative (BBI) constitutional amendment appeal cases, claimed that the two men identified themselves as police officers attached to the Ethics and Anti-Corruption Commission (EACC).
"They claimed that they had come here in order to offer protection to me and they made reference to some succession case I handled many years ago. I was suspicious of the two because they did not impress me as human beings who are holding state offices at all," said Khaminwa.
Khaminwa, 84, alleged that there was a possibility of attempts to intimidate him over his submission at the court of appeal during the hearing of the case of the constitutional amendments.
The lawyer further claimed that the officers asked for money from one of his assistants.
"I told them off because I got the impression that they were either trying to see whether they could make use of what happened yesterday in court or they had been sent by someone in a superior office to intimidate me."
"I made strong submissions before the court of appeal and I still stand by that. We remain optimistic the BBI will be thrown out and we can continue with matters pressing our nation," said Khaminwa.
During the last day of the hearing on Friday, Khaminwa indicated that the court should throw out the case citing double-standard from President Uhuru Kenyatta to mistreat judges seconded to the appellate court and at the same time appear before their would-be colleagues to hear him.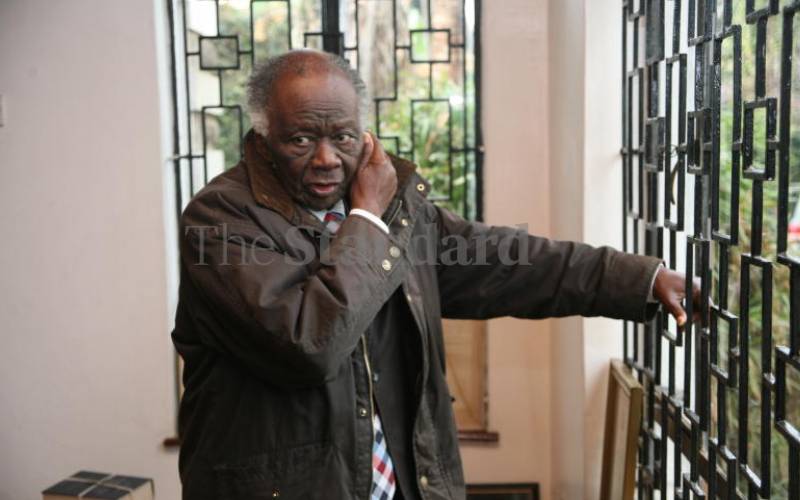 He said if not guarded by the courts, the 2010 Constitution which was enacted to address the rotten history of Kenya will be destroyed by the elite.
"If you have a president who demeans judges and disobeys court orders, the court must stand its ground and say no to him."
The lawyer had told the bench to throw out President Kenyatta's request and direct him to take them to another court and not the appellate one.
"You must stand your ground and tell him no, we shall not hear you, you can raise your complaints before another court and not this court," said the lawyer in his submission.
The 84-year-old lawyer inferred instances where his security was compromised and detained at some point in the past owing to sensitive cases he handled in court.
"I have been receiving calls from friends within and outside the country checking on me after my submissions in court and the new developments of possible intimidation by the state," said the lawyer.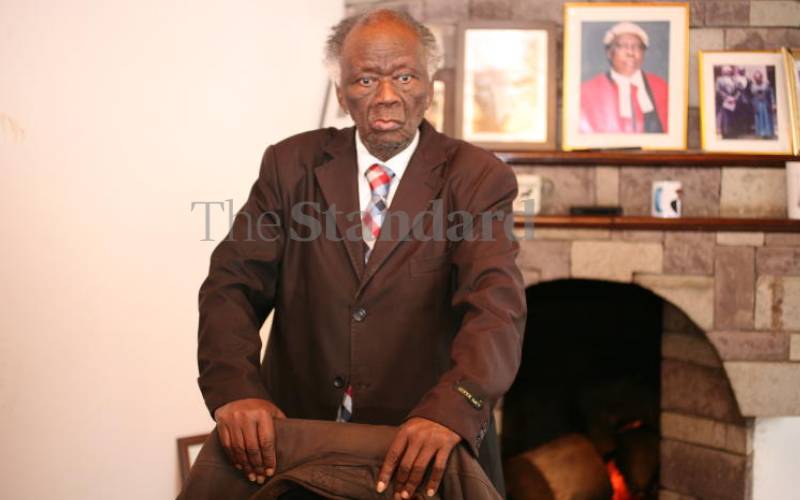 Khaminwa expressed concerns over his security citing cases of people being abducted and later on bodies being discovered.
"When you see people coming to see to suspect if there is someone planning to do something to me so that I disappear from the country. I have been taking care of my own security informed by my experience in handling sensitive matters," he added.
Khaminwa now says authorities should offer security to lawyers involved in the BBI appeal case.
"It has always been a problem when one is handling extremely sensitive cases in this country. We need cooperation and assistance from the inspector general of police to ensure that all the lawyers who are in this case are given proper protection and nothing embarrassing happens to them," he added.
Download the BBI Judgement by all seven Judges - Civil Appeal No. E291 of 2021