Jaoko: Media should know its place in announcing election results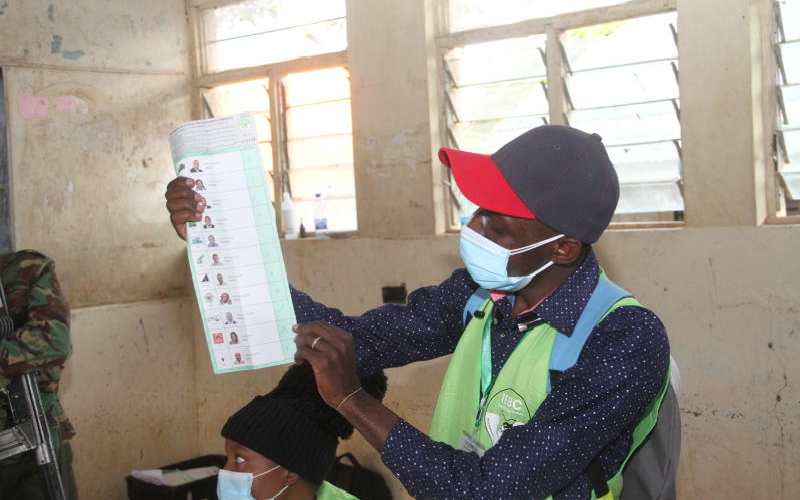 Advocate Florence Jaoko has said there is a need for clear standards of procedure in announcing poll results.
Jaoko was put to ask over the media's role in making the announcements, especially when they differ from what the Independent Electoral and Boundaries Commission officials say.
Jaoko, a former Kenya National Commission on Human Rights chairperson, faced the IEBC selection panel that questioned her on the transmission of results after people have voted.
"The media is not responsible for counting the votes."
But since the votes are counted in public, Jaoko said it is the responsibility of the person in charge of the polling station to ensure the information reaching the media is the same as that in the official documents.
"The media probably did not get it right, but if it is [right], then it would be tragic because it means the [IEBC's] document, that is the only record of what the results are, is not correct."
"If it is the IEBC that is wrong, it must own that mistake."
Oral interviews for the 36 candidates shortlisted for the position of commissioner at the electoral agency started last week, with the first interviewee opting out over forgery claims.
A total of 669 applications were received by the panel for the posts.
The vacancies arose following the resignation of four commissioners, leaving only chairman Wafula Chebukati, Abdi Guliye and Boya Molu in office.
The seven-member Independent Electoral and Boundaries Commission (IEBC) Selection Panel chaired by Dr Elizabeth Muli is sitting at the Kenyatta International Convention Centre (KICC).
The shortlisted candidates include Dr Salim Ndemo, who served at the Public Service Commission for seven years, former Salaries and Remuneration Commissioner Sellestine Anna Mbii-Kiuluku and Murshid Abdalla, who served at the National Police Service Commission.
Others are Prof Joseph Naituli and Dr Rose Musyoka, who sat at the National Cohesion and Integration Commission and the National Land Commission respectively.
Also in the contest is former Gwasi MP Felix Nyauchi, Justus Nyang'aya, who was Amnesty International director, and Kagwiria Mbogori.
Others candidates include Dr Catherine Kamindo and Naisiae Tobiko, who are senior officers at the IEBC, and Kenya's Deputy Permanent Representative to the UN in New York Koki Muli, among others.