Caroline Kangogo's colleagues say she is generous, social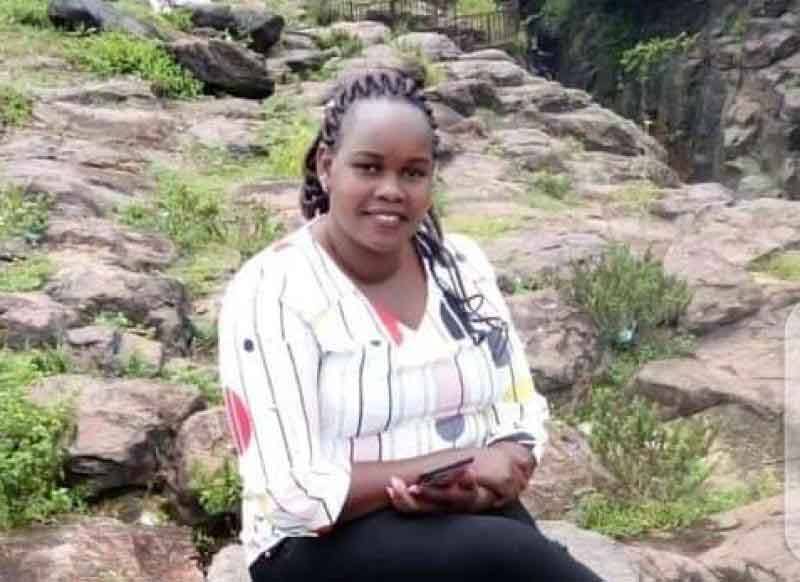 Corporal Caroline Kangogo, suspected of killing her colleague John Ogweno and another man, was in charge of Nakuru Law Courts orderlies.
Having worked in the crime office at Nakuru Central Police Station, Kangogo, who is now on the run, was assigned to the law courts in 2019.
When news of her involvement in the murder of the two men broke out, most of the orderlies whom she supervised at the court were shocked.
Others said they saw it coming, going by Kangongo's behaviour out of work.
Some of the police officers who sought anonymity described Kangogo as a good boss who always got along with her juniors.
An officer said she was "a cool and social person". "She appeared to be a gentle person and was always ready to help anyone in need. We couldn't pray for a greater boss," said the officer.
The officer said the news that Kangogo might have killed two of their colleagues was hard to believe and until she is proven guilty, the officer still feels she is not a killer.
"I do not know what is happening to our colleague. Either she is not in her right mind or these are just rumours," said the officer.
A person who frequents the court said Kangogo was one of the best orderlies.
"We have many officers who are rough, noisy and commanding within the court premises. However, Kangogo was so nice to me when I sought help within the courts."
The judicial staff also said Kangogo was friendly.
Another staff who expressed disbelief said Kangogo was generous and always invited her friends and colleagues to her house.
Hilary Ng'weno dies at 83-years
Renowned journalist and founding editor of defunct Weekly Review political magazine Hillary Ng'weno dies at the age of 83 after a long illness.