Kenya's biggest problem is electing leaders from one tribe, Abdirizak Nunow tells IEBC panel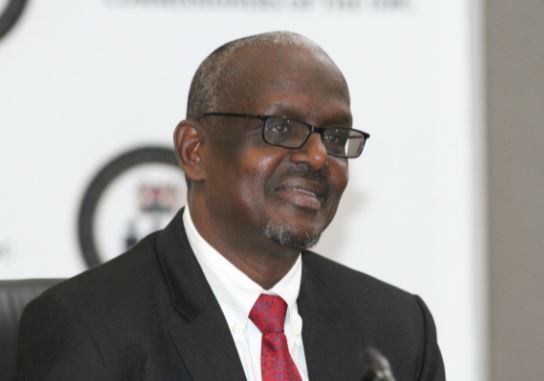 Dr Abdirizak Arale Nunow, one of 34 candidates interviewing for the IEBC commissioner position, holds that Kenya's biggest problem is electing a national leader from one community every general election.
Nunow, who appeared before the selection panel on Wednesday, July 7, said that is important to accord equal opportunities to all Kenyans, and should he succeed to join the Commission, he will advise on achieving nationhood in the presidential seat.
"We can make the position of the President less attractive by ensuring that people are served equally. The issue of having a leader from one tribe all the time is problematic. I look forward to the day a Mohamed can be elected in Kakamega and vice versa. This can be achieved through nationhood," he told the panel.
Nunow, a lecturer at the Moi University main campus in Eldoret, feels that the only way Kenya can have a free, fair, and credible election is two have a complete breakdown of the voting technology and IEBC register on the eve of elections.
He said that the electoral agency has not been sufficiently transparent on how it spends funds in previous election years.
Asked how he will help IEBC overcome its financing problem, he responded: "I believe with my good public relation contacts, I am in a position to identify different public entities with an interest in election matters and can support the agency. You just need very high level of transparency and accountability so that the donor is persuaded their money is going into good use."
On the question of access to IEBC technology, Nunow stated that the Commission should only allow people of high standing to access its technology to avert a situation where it attracts criticism over its handling of elections.
"You need people of extremely high reproach and high standard to access the IEBC technology. If you give the technology to people who can be bought or who will favour a particular kingsman, then you may as well not use the technology," he said.
The former Commissioner at the Constitution of Kenya Review Commission (CKRC) also held that it is illegal for IEBC to have dead voters in its registry.
"It is illegal to have dead voters in the register. Invalidation and being inappropriate are two different things. The number of dead voters also matters," he said.
Nunow is the first candidate to be interviewed for the Commissioner position at the IEBC, after Abdalla Mohamed withdrew his application on Wednesday morning over questionable academic papers.
Nunow, formerly a teacher, sits on the Board of Competition Authority of Kenya as a Non-Executive Director.
He has also served as a Commissioner at the Constitution of Kenya Review Commission (CKRC), and was in 2011 selected by the National Assembly to serve at the Inter-Parliamentary Union of IGAD (IPU-IGAD) as the Director, Social and Environmental Affairs.
The oral interviews will end on July 22.