How Naushad Merali made Sh1.6b in one hour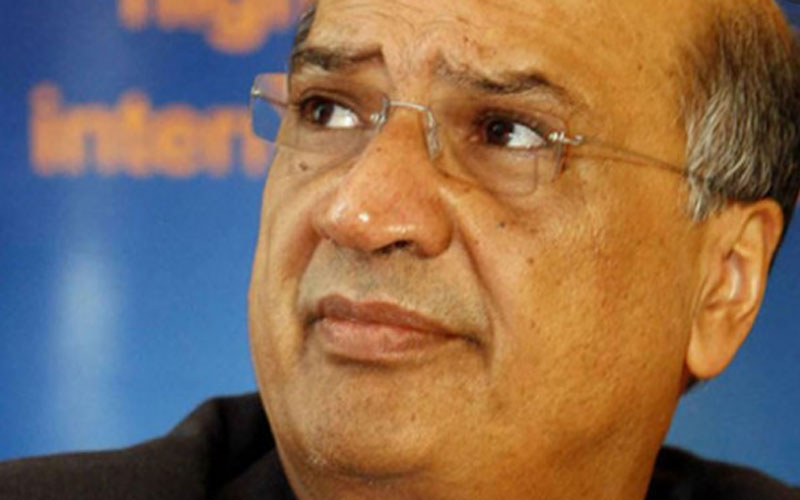 Naushad Merali once made Sh1.6 billion in one hour.
How did he do it?
In 2004, he purchased 60 per cent ownership of Bharti Airtel Kenya from the then-largest shareholder, Vivendi, for $230 million (Sh18.2 billion).
He would, one hour later, transfer ownership to Celtel for a $20 million (Sh1.6 billion) profit, while owning 5 per cent of the telecommunications company's wireless phone operations. At the time, one US dollar was equivalent to 79.2 Kenyan shillings.
The big sale started when French mobile firm Vivendi, Merali's co-shareholder in the then-KenCell company, informed him that they wanted to dispose 60 per cent of their stake to MTN for Sh18 billion.
Merali was unhappy with the South African firm, and seeing that he owned 40 per cent of KenCell, he had preemptive rights to buy the shares from Vivendi.
Unfortunately, he couldn't raise the Sh18 billion MTN was willing to pay for Vivendi's KenCell shares.
Being the schemer he was, Merali got into an agreement with fellow billionaire Mo Ibrahim, the owner of Celtel at the time.
Ibrahim gave Merali a loan, which he used to acquire Vivendi's shares at Sh400 million more than what MTN had offered.
Waiting in the other room, as he ironed out the deal, was the Celtel Group's top administration.
After buying the shares, Merali went to the other room and sold them to Celtel for Sh20 billion making a Sh1.6 billion profit.
In 2014, Merali sold all his Airtel shares.
His 2004 one-hour transaction is regarded as the biggest profit ever made in the shortest time in Kenya's corporate history.
In 2015, Forbes revealed Merali was worth at least Sh39 billion ($370 million), placing him at Number 48 on the list of Africa's wealthiest people.
Sameer Africa – the company that he is best known for, and that produces the iconic Yana tyres – has returned to the tyre manufacturing business, barely a year after a dramatic exit from the loss-making venture.
The company will now be involved in contract manufacturing, import and distribution of tyres. Sameer is named after his only son, Sameer Merali.
In 2015, he controversially sold Equatorial Commercial Bank (ECB) to Mwalimu Savings and Credit Society.
It was later named Spire Bank and has caused the Sacco endless woes, even after investing Sh6 billion to shore it up.
Merali was also a top shareholder of Kenya Data Networks (KDN), selling a substantial portion as the company continued to encounter financial difficulties.
His Sameer Group also sold East African Cables to Transcentury Group in 2003.
Merali was also one of the biggest shareholders of struggling battery maker Eveready, once pumping in Sh75 million to help it clear its debts.
The businessman owned 72.15 per cent of Sameer Africa through Sameer Investment Limited, the vehicle that has seen him clinch most deals.
He was a renowned philanthropist, running the Zarina and Naushad Merali Foundation together with his wife.
Merali entered the tyre business in the late 1980s after he acquired Firestone, which was incorporated in Kenya in 1969.
Merali died at 4:53am on Saturday, July 3 at the Nairobi Hospital.
A close family friend, who spoke to The Standard in confidence, said the tycoon, 70, had been ailing for over a week.
Merali's burial was scheduled for Saturday, July 3.
The family said only immediate relatives and friends would attend the interment.
His death came only a week after the demise of his brother.
He is survived by a wife, Zarina Merali, and two children, Sameer Merali and Yasmin Merali.
Zarina is an expert in interior design consultancy.
President Uhuru Kenyatta mourned Merali as a "gifted businessman whose contribution to the progress of the Kenyan nation shall be dearly missed".
"I have received the shocking news of the passing away of Mr Merali with a heavy heart. The cruel hand of death has robbed our country of a successful entrepreneur whose investments contributed significantly to the economic stability and progress of our country.
"Mr Merali's business acumen created thousands of direct and indirect jobs for our people and wealth that helped uplift many of our households from poverty. Alongside his celebrated business exploits, Mr Merali was a philanthropist whose generous giving earned him the 'Chief of the Order of the Burning Spear' state commendation," said the President.