Money trail: Inside the lavish lifestyles of Tecra Muigai and Omar Lali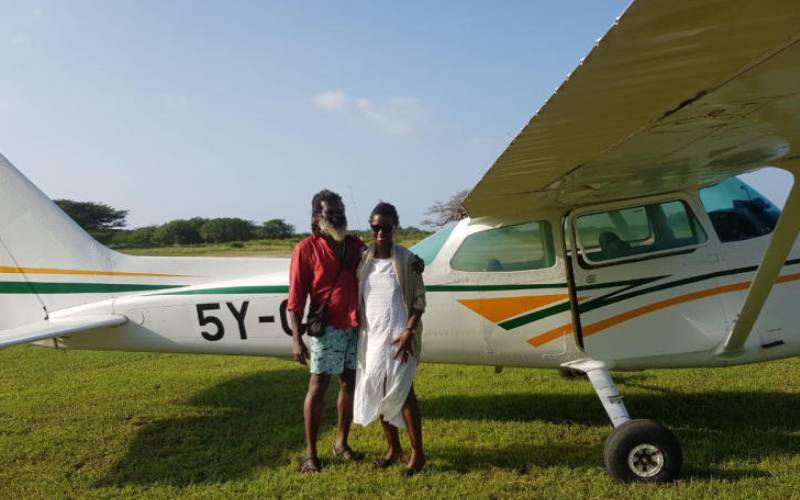 On Christmas Eve of 2019, the couple checked into one of Lamu Island's exclusive hotels where they had their champagne served with an early lunch.
Previous sessions revealed some telling details about the lives of the pair, key among them the amount of money that was sent to Lali's phone and bank accounts in the months leading to Tecra's death.
And now, The Standard can reveal how some of that money could have been spent – from months-long sojourns at high-end hotels to bar bills running up to Sh50,000 a night.
Between March 9 and 13 this year, a family poured its heart out at the judicial sitting in Nairobi. For days, family members and their close associates took turns expressing themselves at the ongoing inquest.
On the first day, a mother, dressed in a black dress suit with white buttons, black face mask, and her hair parted in the middle and held back in a ponytail stood next to the large windows in Room Eight on the ground floor of the Milimani Law Courts to tell her story.
Tabitha Karanja talked about her youngest daughter. She paused for breath and composure as she spoke about her child's last days and the tug of war she had about her romantic relationships.
By the time she was done, old wounds had been reopened. Mrs Karanja took a moment to compose herself before getting off the stand. She had said her piece, all that remained was whether she would find the peace she so craved.
Before the next witness took to the stands, silence weighed heavy in the room. Perhaps it was out of respect for a mother still coming to terms with the loss of her daughter, or perhaps memories of that day in April last year flooded the minds of those present; it was a day that changed the lives of two families forever.
In the early hours of April 24 last year, a fatal fall off a balcony in a house that Tecra was living in with Lali set in motion a series of events that culminated in her hospitalisation in Lamu, her being airlifted to a Nairobi hospital and her eventual death a week later.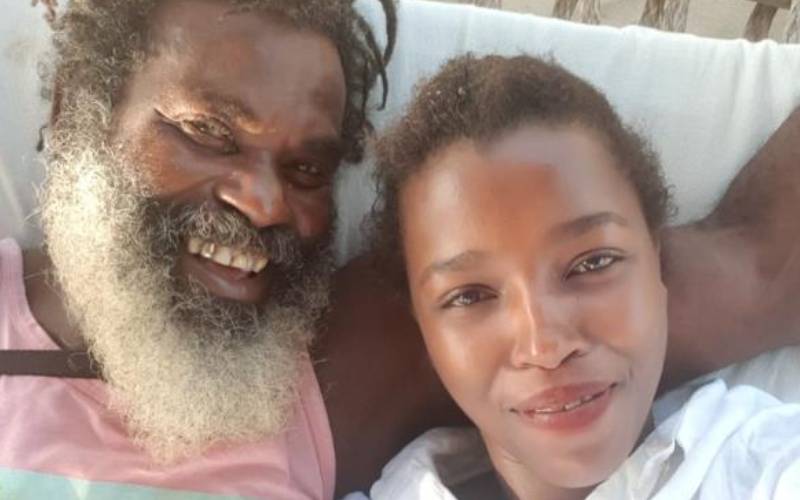 A year after, the Karanjas still seek closure. Part of which, from proceedings at the inquest that is now on recess, would be to find out who killed Tecra and why. Part of the reason, Tecra's mother says, could have been money.
"This was very suspicious given that Omar was old and Tecra was very young. It would have been vice-versa for him to send her money, and if Tecra was the one giving him money, then there was something very wrong with their relationship," Karanja told the inquest.
She also testified that within a period of eight months, her daughter had transferred more than Sh1.2 million to Lali's account through bank and mobile money transfers, and showered him with gifts, drinks, and holiday trips.
According to the Keroche Breweries founder, it was strange that her daughter was sending money to someone without the person working for it when she had never done something like that before.
Documents in possession of The Standard bring to life details about the couple's lifestyle. The first two months on the island were complemented by expensive champagne and aged scotch, and bills running into hundreds of thousands of shillings every month.
In November 2019, almost three months after the two became lovers, their monthly bill at a popular hotel on Shela stood at Sh268,000. Tecra footed the bill wherever she stayed and often, as is customary with most high-end hotels, she was allowed to run a credit facility.
The highest daily bill accrued during that month was made on November 28 at Sh48,600.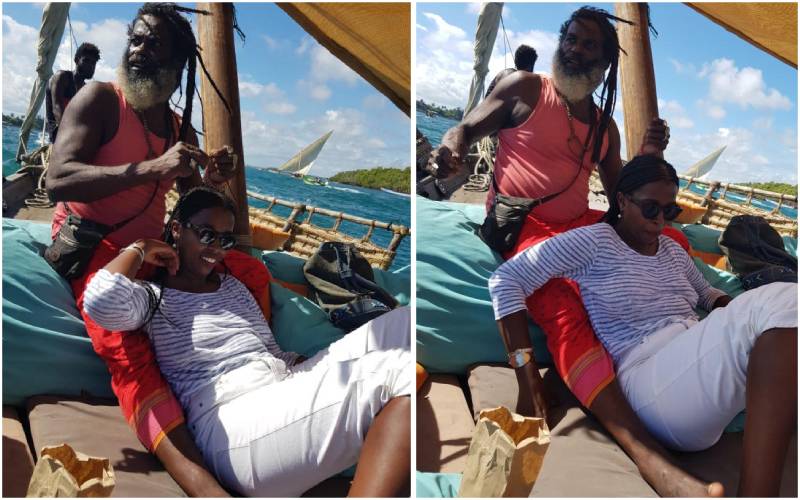 For the couple, their sojourn at the bar on this day began rather late, with the cashier ringing up their first bill at 7.42pm.
A couple that sat at the table next to the pair recalled them being in high spirits. A few other friends joined them after their meal. Eighteen minutes past 8pm, another bill was rung up, this time for a litre of sparkling water, one Coke and another crab.
At 10pm, the order was made for two bottles of Moët & Chandon at Sh19,000 a bottle, and the tab was closed for the day.
On the second day of the inquest, Karanja told the court that a lot of money was transferred to Lali over the course of their relationship. Tecra's mother explained to the court how her daughter transferred millions of shillings to him even after cutting off ties with her family.
In one courtroom account, Lali was reported to have received up to Sh105,000 in one month from Tecra.
Statements produced during the inquest showed that in December 2019, Tecra sent Omar Sh80,000.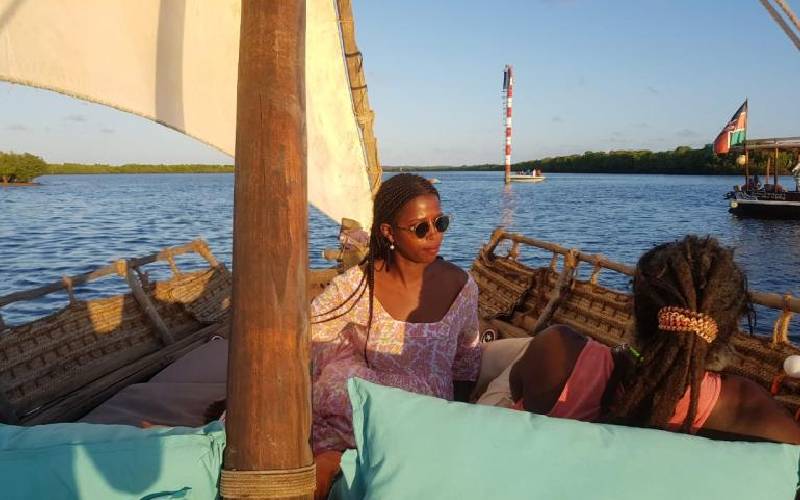 The lives of Tecra and Omar were colourful, and like any other lovers, they had good times and bad. But the thing that never lacked was the spontaneity that defines new love between two personalities whose characters absolutely exhausted each other.
The exhaustion did not come cheap. For instance, on Christmas Eve of 2019, the couple checked into one of Lamu Island's deluxe hotels. They, as was now customary, had woken up to yet another day of merrymaking.
They had their champagne served with an early lunch. Waiters who served them are divided on what the main protein for the meal was. Some say it was crab. Others say it was lobster. But what they are absolutely sure about is that the food was served with incredible amounts of well-done pasta, with generous amounts of cheese and a chilly, homemade sauce.
This became the norm, rather than the exception for the two. That month, their bill at the hotel they were staying at amounted to Sh303,000. Those who spent time with them say this excluded any other costs that were accrued outside the hotel.
The previous month, the bill from the bar from this hotel stood at Sh268,000.
At the time of Tecra's death, the couple had an outstanding bill of Sh370,000 at the same hotel that held special memories for the two of them.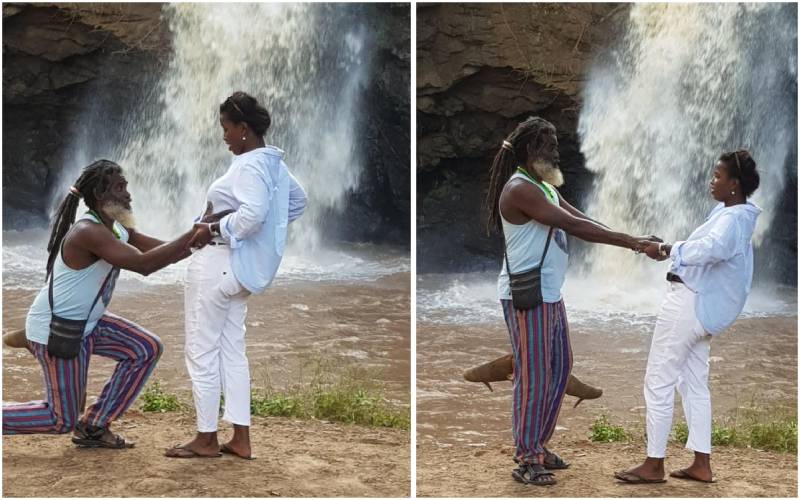 Emails between the hotel's management and representatives from Keroche paint months-long communication over the bill. The latest being a February email from the hotel.
The subject line points to the significance of the matter.
RE: Outstanding bill Ksh370,000.
"I am rather disappointed that I have to send another email regarding the settlement of the long-outstanding bill with us … for over one year … no one has even been in touch with us regarding this bill. Please find attached our bank details and the bill."
Previous communication between the hotel and Keroche paints a picture of an amicable relationship between the two accounts departments, with Tecra, always a stickler for details, asking that copies of particular invoices be attached to the final bills for payments to be made.
It is not clear if the bills were eventually settled.
The semi-lit room at the ground floor of Milimani Law Courts will be the scene of yet another chapter in the lives of Tecra and Lali when the inquest resumes mid this month.