Spike in food and fuel prices pushes cost of living to 16-month high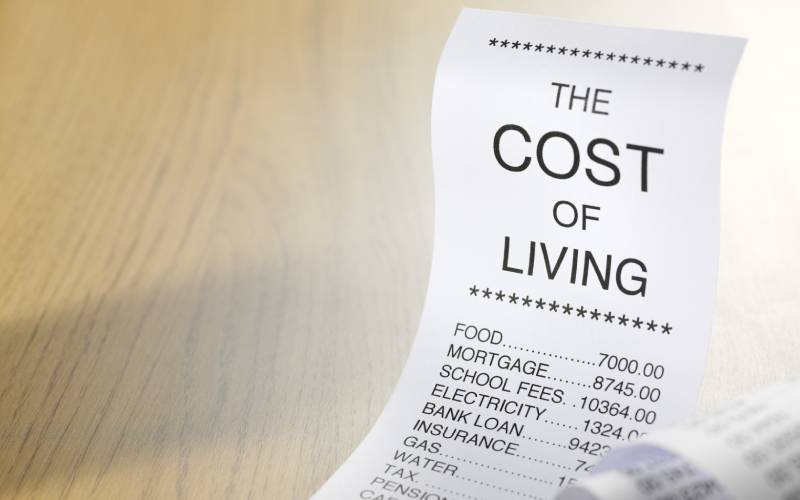 A sharp increase in prices of fuel and foodstuff has pushed up the cost of living to a 16-month high, the latest data from the national statistician shows.
According to the consumer price indices and inflation rates for June 2021, a sharp increase in prices of food and non-alcoholic beverages, as well as transport, hit the pockets of Kenyans, adding to the pain of lost jobs and pay cuts for most workers.
As a result, inflation - or the rate at which prices of goods increase, usually over a 12-month period - jumped to 6.32 per cent, the highest since April 2019.
"This was mainly driven by rise in prices of commodities under food and non-alcoholic beverages (8.46 per cent); housing, water, electricity, gas and other fuels (4.25 per cent); and, transport (14.71 per cent) between June 2020 and June 2021," read the report by Kenya National Bureau of Statistics (KNBS).
Food and fuel, which take up a huge chunk of people's income, contributed to the spike in the cost of living with motorists paying an additional Sh37.60 for a litre of petrol in June compared to the same month last year.
This was an increase of 41.7 per cent from the Sh90.34 that motorists paid in June last year for a litre of petrol, attributed to the depressed global prices of crude oil for the better part of 2020 at the height of Covid-19 that saw a lot of economies shut down.
Prices of food, which takes up over a third of poor people's income, also went up last month, with the Kenya Meteorological Department noting that the amount of rainfall that the country received between March and April was largely disappointing.
Should the next harvest not be satisfactory, things will only get worse for Kenyans as food prices skyrocket.
Cooking fat continued to burrow a deeper hole into the pockets of most Kenyans, with a 500-gramme pack selling at an average of Sh123, an increase of 16 per cent from Sh106 in June last year.
The increase in prices of cooking oil has been attributed to the shortage of palm oil, a critical ingredient.
Other foods whose prices rose included Sukuma Wiki, melons and spinach which increased by 3.42, 3.4 and 2.52 per cent respectively.
"On the other hand, prices of tomatoes and onions (leeks and bulbs) decreased by 3.61 per cent and 1.67 per cent, respectively," said KNBS.
Kenyans will be hoping that the decision by lawmakers to zero-rate value-added tax (VAT), or consumption tax, on basic commodities such as bread and flour made from maize, wheat and cassava will help bring down the cost of food.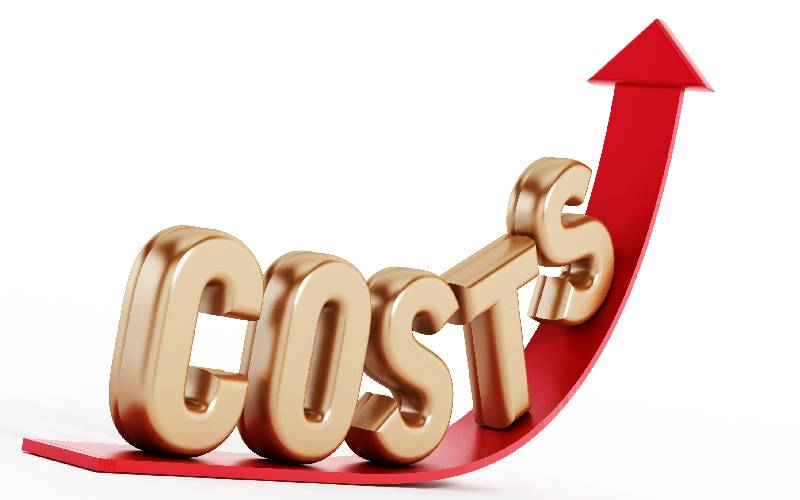 The price of bread has particularly been inching upwards in the recent past with manufacturers attributing it to the increase in cost of wheat.
However, it will not be all smooth for Kenyans after MPs decided to increase excise duty on airtime, the single largest consumer item in a typical Kenyan's shopping basket.
Should President Uhuru Kenyatta assent to the Finance Bill, 2021 as it is, excise duty on telephone and Internet services will increase from 15 to 20 per cent. The 6.32 inflation rate is still within the Central Bank of Kenya's target of between 2.5 and 7.5 per cent but has been careening towards the upper limit.
It has been inching up in the last six months as the economy begins to come out of the partial lockdown, with an increase in demand for goods and services. However, much of the increase has been due to depressed supply with prices of food, electricity, fuel and others going up.
Moreover, the decision by the government to end its tax relief measures aimed at cushioning Kenyans against the pandemic has also left workers with less disposable income even as prices of basic commodities shoot up.
Kenya might have imported inflation from China, its largest trading partner, after factory prices for most goods in the Asian country shot up.
Manufacturers in China have passed the increased cost to customers.