DCI: Fake gold business in Kenya involves some reputable agencies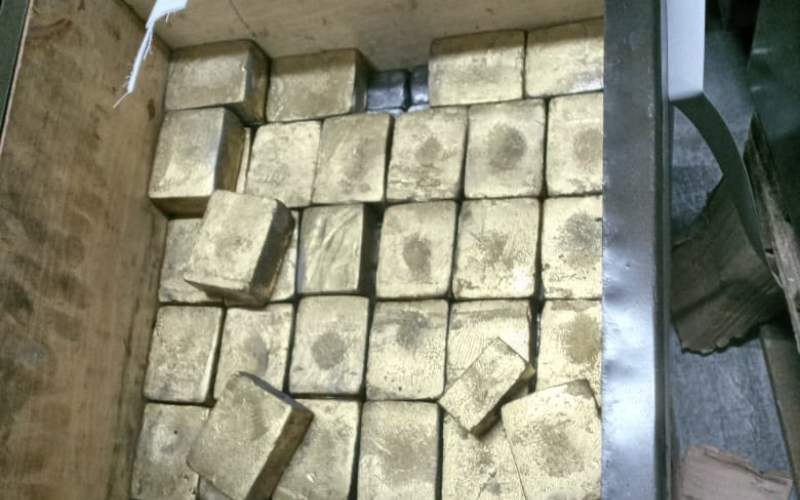 It has now emerged that the multi-million gold business is a conspiracy involving shady businessmen and reputable agencies, detectives revealed.
The Directorate of Criminal Investigations (DCI) has revealed this after seizing fake gold bars concealed in 31 boxes at the Jomo Kenyatta International Airport.
The investigators said the boxes had been stored in the Swissport Transit Freight Station strong room at the Airport to avoid detection by law enforcers.
Police investigations revealed the boxes were stored at the airport by shady businessmen claiming it was cargo awaiting transit to different destinations across the world.
"They settled on Swissport freight since it provides ground and cargo handling services in major airports across the globe," the detectives said.
According to the sleuths, once at the airport, a prospective buyer is lured to Swissport's strong room, where what appears to be genuine gold bars are displayed.
The buyer is then told once the transaction is completed, the gold will be shipped to the destination of their choice.
"Immediately the buyer is convinced that the transaction is above board and makes payments including customs and shipping costs, that marks the beginning of his tribulations," a tweet by DCI read.
The sleuths went on "In one such deal gone sour, a businessman lost over Sh34 million to the tricksters, who immediately went underground after they received the payments".
The investigators are now urging Kenyans interested in purchasing gold to confirm the authenticity of the gold deposits with relevant government agencies.
On May 3, police in Ruiru, Kiambu County recovered Sh362 million in counterfeit currency and fake gold suspected to be owned by three Cameroonian nationals.
The possessions were found in a house under construction on the Ruiru-Kiambu Road.
The case is still pending in court.