More trouble looms at LSK after eight council members expelled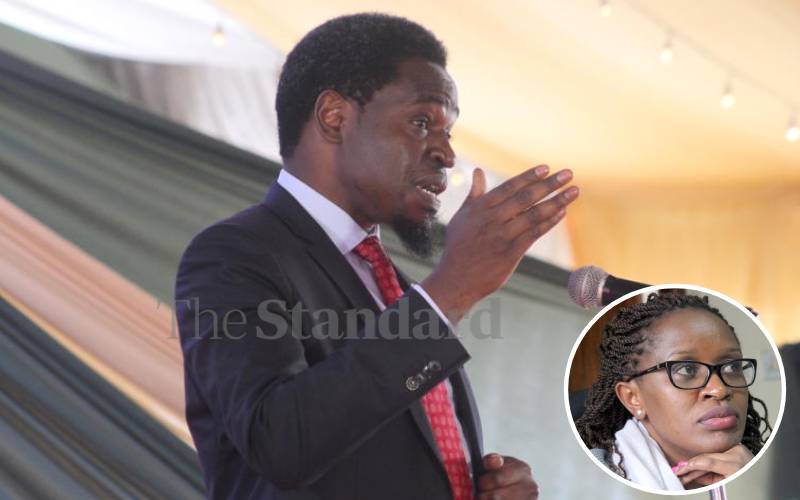 Yet another showdown looms at the troubled Law Society of Kenya (LSK) after eight of its 13 council members were expelled yesterday.
In a special general meeting chaired by president Nelson Havi, members present also voted to send beleaguered Chief Executive Officer Mercy Wambua on compulsory leave ahead of the lapse of her tenure.
The meeting had been requisitioned by 770 members from eight branches to discuss sticking issues of the society. A handful of socially distanced members led by Havi gathered at the headquarters in Nairobi, while others joined virtually.
Before the meeting began, some members moved amendments to the scheduled agenda, taking the battle straight to the eight council members and the CEO. A few other members proposed a compromise to rescue the council from sinking into ignominy but were outdone.
"A resolution has been taken today, authorizing the council of the LSK to commence the recruitment of the secretary, and CEO, of the society effective today," Havi told the press after the meeting.
New faces
The eight council members are Bernard Kipkoech, George Omwanza, Faith Odhiambo, Carolyne Mutheu, Aluso Ingati, Beth Michoma, Rizike Emukule and Ndinda Kanyili.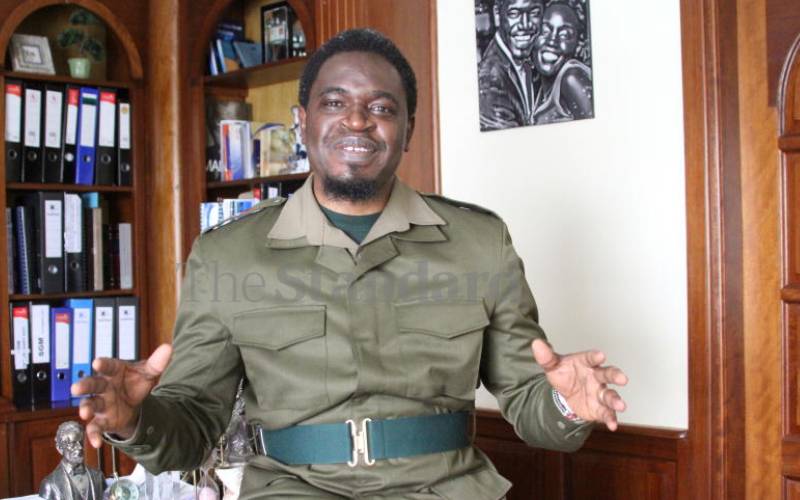 They had been suspended in a chaotic meeting held on January 18, in which they were present. They moved to court to protest their expulsion. Since then, the society has operated at a bare minimum as a result of the leadership wrangles pitting Havi and the eight.
Yesterday, they did not physically attend the meeting, and it was not clear whether they attended virtually, either.
They were replaced by Maxwell Miyawa, Clarise Osore, Bonbegi Gesicho, George Kamau, Jane Odiya, Jamlick Mureithi, Emmanuel Kyobika and Levy Munyeri. Voted by acclamation, Havi immediately fetched a Bible and swore those who were present to sit in the council.
Mutheu, one of the ousted, dismissed the latest move as an "attention-seeking enterprise", saying it was unprocedural.
"It is void ab initio. A general meeting can only be convened by the Council which issues a 21-day notice," she told The Sunday Standard.
Her expelled colleague Aluso Ingati described it as an illegality. "The process to remove a council member was not followed. So whatever was decided is non-existent as far as I am concerned and I will treat it as such," she said.
But Havi claimed that the council is "now fully constituted with a quorum to conduct the business of the LSK."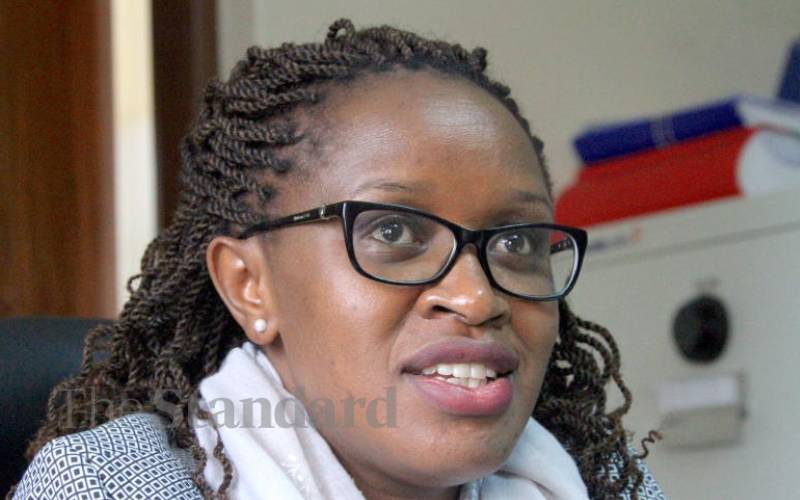 There were mild protests from some of the online attendees of the meeting who complained that they did not know the new council members or how they were proposed or elected. While some hailed the meeting as successful, others described it as a charade.
Futile complaints
For the better part of the meeting, including the period for nomination of the new council members, Havi's online mic was muted. He kept complaining that his mic was being switched off while other society members perpetually complained of their hands being lowered or their online votes not being counted.
"Mr President, someone is lowering my hand," a member protested.
Other members complained that the new council members did not factor upcountry representation, but it was too late as Havi had already called for the closing prayer.
The meeting had been scheduled for December last year but was pushed forward following a pending court case.
Other resolutions passed at yesterday's meeting included authorisation of a special audit of LSK's accounts within 14 days, disclosures of society mobile money transactions in the next seven days, among others.