Sacked 'Mara Heist' whistleblower Spencer Sankale's only wish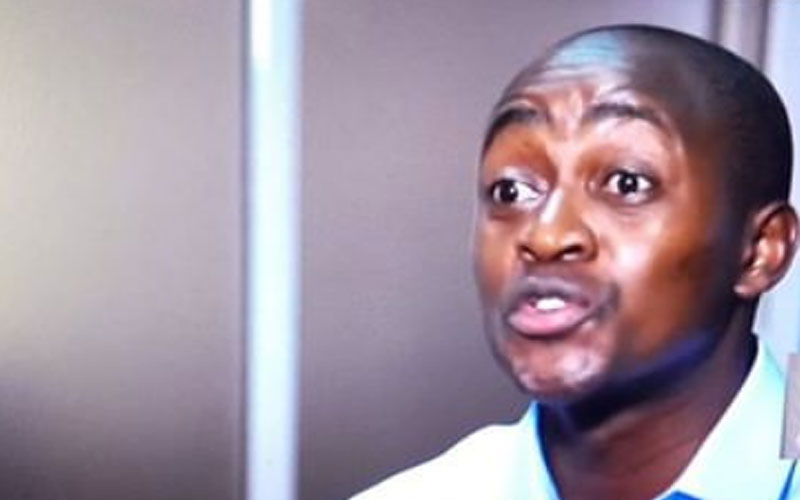 Spencer Sankale wants what he once had … and was passionate about – his job.
The former Chief Internal Auditor at the Maasai Mara University was on June 17 sacked from the position over claims that he brought the institution into disrepute.
Sankale had, in August 2019, gave an interview to Citizen Television where he revealed how Sh190 million was allegedly siphoned from the university's accounts to the pockets and kitties of top administrators at the tertiary education centre.
His revelations led to the ouster of immediate former Vice-Chancellor Prof. Mary Walingo, who is now fighting to salvage her reputation in court.
Sankale has now become a casualty of his own revelations.
His dismissal letter dated June 17 stated "gross misconduct" as the key reason for his sacking.
"Following your appearance before the [University] Council on September 1, 2020, and a follow-up on date 27, same month, the Council meeting held [on] June 16, 2021 found you with gross misconduct," the letter stated.
The frowned upon conduct, as per the official dismissal communication, was: insolence to Maasai Mara University, defamation and disregard of university standards and procedure.
"Due to the aforementioned, the Council resolved to summarily terminate your employment with immediate effect," said the institution of higher learning.
Discontinuation of Sankale's employment drew criticism and uproar on social media, with users remarking that "corruption was fighting back".
Sankale, nonetheless, would, a few days later – on Wednesday, June 23 – get honoured by the African Parliamentarian's Network Against Corruption (APNAC) for his role in exposing graft.
APNAC aims at coordinating and strengthening the capacity of African Parliamentarians to fight corruption and promote good governance. The Network was formed in 1999 in Kampala, Uganda during a regional workshop on "Parliament and Good Governance".
Sankale was made an associate member of the Network. That role, however, doesn't come with salary or monetary benefits, Sankale's lawyer, Eric Kivuva, has told The Standard.
"My client is yet to receive any new job offers after his sacking," Kivuva said, adding: "His only wish is that he gets reinstated to his former job at Maasai Mara University."
Kivuva claims in the lead-up to the dismissal, his client was frustrated at work.
Maasai Mara University has, however, denied allegations that it witch-hunted Sankale.
"Contrary to media reports, Sankale was not dismissed because of his whistle-blowing, but due to his unrelenting insolence, cyberbullying, libel and defamation towards his employer, among other documented cases of gross misconduct," the university said in a statement.
"He is not the only whistle-blower at Maasai Mara University. There are over 20 whistle-blowers and State witnesses who are working harmoniously in the institution."
Sankale's lawyer says they will seek legal redress against Maasai Mara University on Monday, June 28 should the institution refuse to reinstall the ex-auditor to his position.
"My client will sue the university for unfair dismissal," he said.