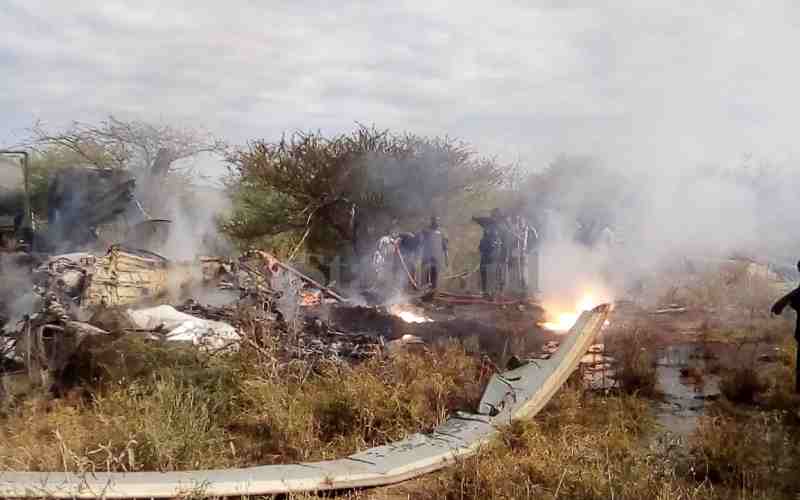 Air crash investigators have been deployed to Oltepesi, Kajiado West, where a military chopper crashed during a training exercise at around 9am on Thursday.
In a statement, Kenya Defence Forces (KDF) spokesperson Zipporah Kioko said all passengers aboard the Mi-171E helicopter are accounted for and that the injured have been airlifted to the Defence Forces Memorial Hospital, Nairobi.
"Regrettably, following the crash, we suffered fatalities. The process of communicating with the families to relay the information and KDF condolences are underway. The entire KDF thanks the locals and all the first responders for their assistance during the rescue," stated Kioko.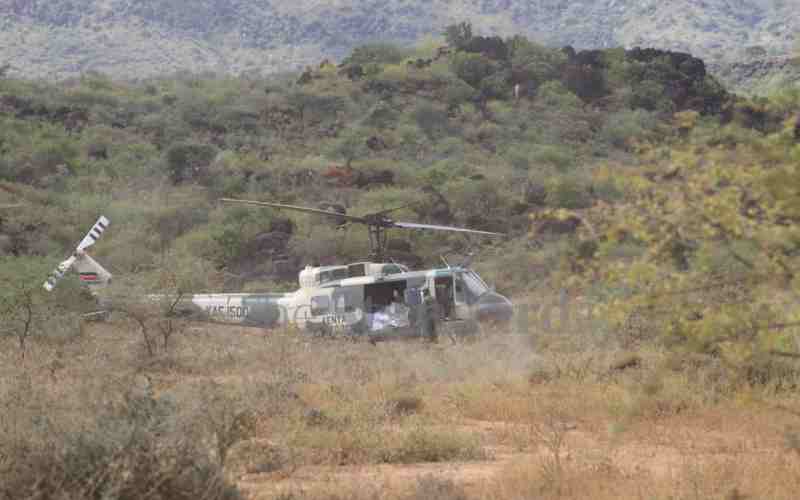 Though no specific casualty numbers were communicated by the KDF spokesperson, a police report filed at Kiserian Police Station under the OB Number 9/24/6/2021 stated, "10 of the 23 occupants were feared dead", while, "Thirteen (13) were rescued and taken to hospital".
The multi-purpose helicopter can carry 24 passengers.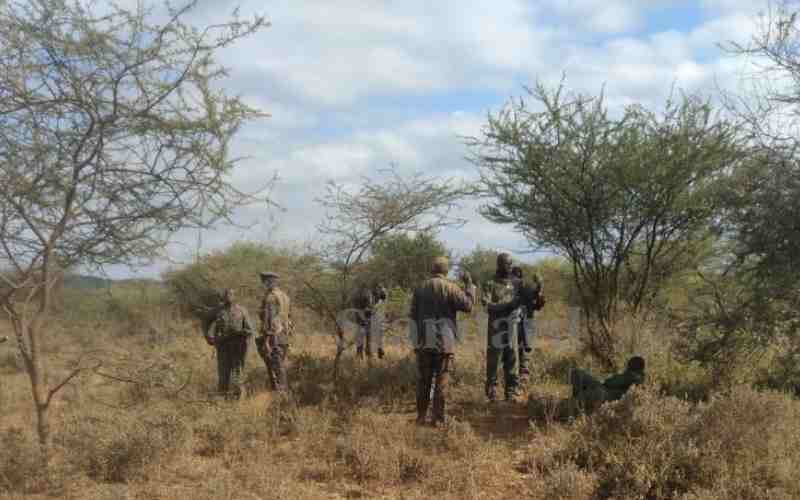 The cause of the accident remains unclear.