Jakoyo Midiwo to be buried at his Akala home in Siaya on Saturday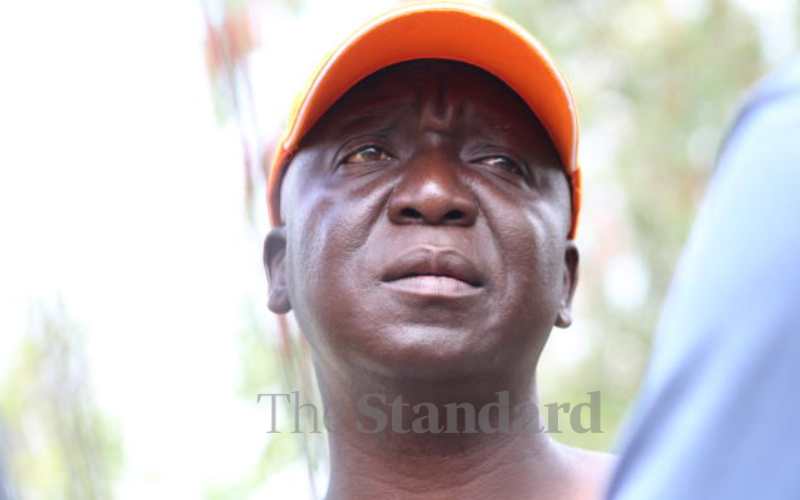 Former Gem MP Jakoyo Midiwo will be laid to rest in his Akala home in Siaya County on Saturday, June 26, his brother, Dr George Midiwo said.
Jakoyo fell ill suddenly and was taken to Nairobi Hospital for emergency treatment. He died on June 14.
Dr George said burial committees in Gem, Kisumu and Nairobi County were planning to give Jakoyo a befitting Send-off.
"We have not set a particular budget yet for his burial. We just want to lay him to rest. We have burial committees in Gem, Siaya County, Kisumu and Nairobi counties doing fundraisers," he said.
Asked when the body would be transported to Siaya for interment, Dr Midiwo said the family was yet to decide.
He however confirmed that the family was in consultation with the National Government on the issue of burial attendees as the region struggles to control spread of Covid-19.
"We are trying to find a way of ensuring we adhere to the Covid-19 protocols as stipulated by the Ministry of Health," he added.
Jakoyo's elder sister Julia Apiyo who was laid to rest last weekend was accorded a low key burial at her home in Nyadhi, Alego Usonga. The burial was attended by only close family members as directed by the Ministry of Health to contain the spread of Covid-19 in the county.
The funeral program that began early in the morning was concluded by 12 pm.
Orange Democratic Movement (ODM) leader Raila Odinga and his elder brother EALA MP Oburu Odinga skipped the burial despite being first cousins to the Midiwos.
The late Julia died on June 3.
The Midiwos lost four family members in a span of two weeks.
Days before his death, Jakoyo had warned Raila against attending burials to curb the spread of Covid-19 as locals had tendency of thronging such events despite Covid-19 spike.
Autopsy results showed that 54-year-old Jakoyo Midiwo died of acute kidney failure.
"His kidneys stopped working even though what made them stop has not yet been established," Jakoyo's elder brother, Jacob Midiwo said.
"It could be because of microscopic problems in the body or toxicological problems through a foreign chemical that could have done it but that is not yet established. What we want the public to know for now is that he died of acute renal failure," said Prof Midiwo.
The family spokesperson added that they cannot rule out foul play noting that although Jakoyo was a popular person in the society, he had some enemies.
The family said it would wait for the outcome of the toxicological test which would take a maximum of three weeks to establish the exact cause of his death.
"Once we get that results in three weeks' time, then we will decide if we are going to engage someone. But we are going to proceed with burial plans slated for next week, June 26th. We had private and government pathologists for the process and they have extracted crucial samples," said Prof Midiwo.