Race to save President Kenyatta's legacy as Big Four project gets Sh133b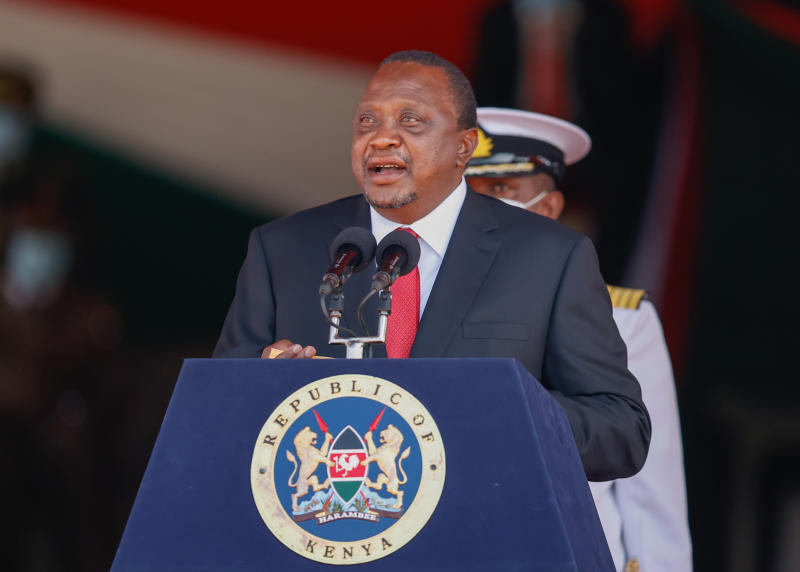 President Uhuru Kenyatta has allocated Sh133 billion to his legacy projects in the Big Four Agenda in this financial year.
The allocation of 3.6 per cent of the 2021/2022 Budget comes at a time the Jubilee government is racing against time to finalise Kenyatta's pet projects.
The president has identified pillars of the Big Four Agenda as food security, universal healthcare, manufacturing and affordable housing at the tail end of his second and final term.
This financial year's allocation is a drop from Sh450.9 billion in 2019/2020 and an increase from Sh123.8 billion allocated in the 2020/2021 financial year.
While delivering his Budget speech at Parliament on Thursday, Treasury Cabinet Secretary Ukur Yatani said he was happy with the progress of the president's flagship projects.
"The implementation of "Big Four" Agenda remains a high priority and critical to economic recovery. In this regard, the government will fast-track implementation of such projects," he said.
However, according to the Parliamentary Service Commission (PSC) Budget Office, many targets in the Big Four Agenda may not be achieved by 2022 - the projected year for implementation.
PSC has recommended a speedy review of the projects and a plan of action to ensure "some of the targets are achieved by 2022."
"It is worth noting that budgetary allocations towards Big Four projects tend to be adjusted downwards during the Supplementary Budget. There hasn't been any real commitment towards implementation of the Big Four Agenda," read the review by PSC's Budget Office.
In the Supplementary II budget for 2019/2020, resources allocated to meet the manufacturing agenda were slashed and diverted to deal with the locust infestation, weak marketing strategies, and weak input subsidy systems.
Although Sh54.2 billion will be injected into the food security agenda where 700,000 acres of land were set aside for large scale food production, nothing significant has been achieved in recent years.
The project, which targets 572 irrigation projects attracted criticism after large-scale irrigation schemes notably Galana Kulalu were unsuccessful.
The provision of affordable and decent housing for all Kenyans which was a plan to deliver 500,000 housing units by 2022 has dragged on with only 1,370 housing units – 0.3 per cent of the total having been constructed in the Park Road project in Nairobi.
The Treasury on Thursday allocated Sh14.9 billion to the project in the 2021/2022 financial year with the hope that the remaining 3,336 units will be delivered by end of the financial year.
The dream of providing UHC to Kenyans has faced myriad challenges including issues of governance and structure.