KPA boss warns over delayed union elections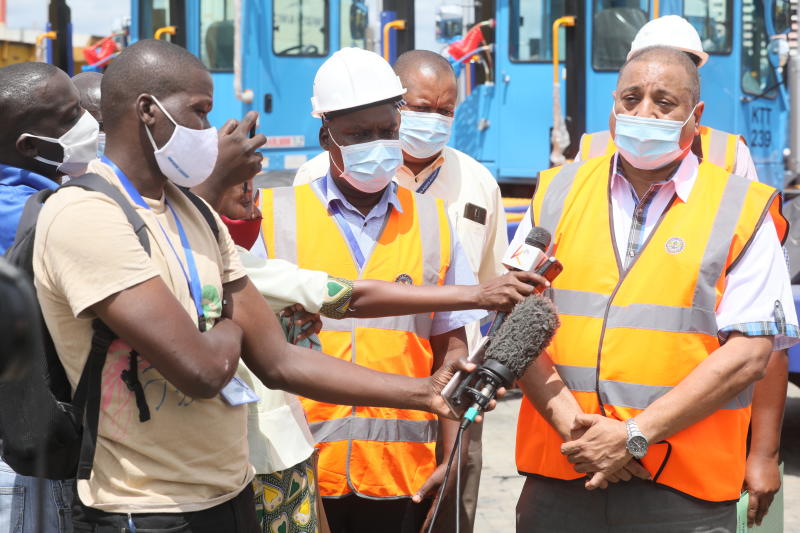 The prolonged Dock Workers' Union (DWU) elections could hurt the productivity of the Port of Mombasa.
The Kenya Ports Authority (KPA) Managing Director Rashid Salim has issued a memo to workers asking them to end campaigns to avoid disruption of work especially at the terminal. It is at the terminal where loading and off-loading of cargo takes place.
"Last Monday, the MD wrote a memo to workers directing them to minimise campaigns at the port to avoid disruption of work at the facility," said KPA Senior Communication Officer Hajji Masemo.
Candidates battling for various posts in the union were given up to May 20 by KPA to conduct their campaigns at the authority's facilities in Mombasa, Lamu, Nairobi, Naivasha and Kwale.
The elections have, however, been postponed four times with the candidates still engaged in active campaigns.
Some agreed with the management that the long electioneering could affect port's performance.
Outgoing port terminal manager Edward Opiyo yesterday said the wrangles between the current senior dock workers officials had held port workers at ransom.
"It demoralises workers and could lead to a drop in port productivity," said Opiyo, who is contesting for the general secretary post.
Hurt operations
Mikindani MCA Renson Juma Thoya, who is also vying for the seat, also expressed concern that the endless campaigns might hurt port operations. "KPA allowed us adequate time to freely campaign, but the problem is that the electioneering period has been prolonged. This has a potential to undermine the port operations," he argued.
DWU Deputy General Secretary Abubakar Mohamed, who is also a candidate for the top post, said the incumbents should get their act together and hold elections to end uncertainty.
"The incumbents should not seek an extension in office through the shifting of poll schedule. We are prepared for the election. This has created uncertainty among the over 4,000 workers," he said.
Thirteen people have paid the Sh50,000 fee to vie for the powerful position of general secretary. The number of aspirants for the plum job has dropped from the initial 20 to 13.
The port has been on an election mode since March when campaigns intensified for April 15 date, which was shifted to May 13 because the union leadership was not ready. The polls were then pushed to May 20 because of the Idd holiday.
In a circular issued last year, the Registrar of Trade Unions directed that elections must be held between January and August 30 this year.
It appears as though General Secretary Simon Sang and Chairman Mohamed Sheria have dragged their differences, which started after the April 12, 2016 polls, to this year's.
Sang has since explained that the fist postponement was occasioned by the delay to register the 2020/21 Collective Bargaining Agreement, which kept him and other top union leaders in Nairobi.
On Tuesday evening, the executive council had not yet announced a new date or appointment of an election board even as candidates waited in confusion